When you purchase products or services through our links we earn a small commission. Thank you.
10 Bar Tool Essentials | Best Equipment for Home & Pros!
In this video I recommend some of my favorite bar tools and essentials, tried and tested in real bars over the years. These bar accessories are great for home use as well as professionally behind the bar. I also share the specifics of why certain bar equipment works better for certain uses, and do some bar tool comparisons. What are some of your favorite tools?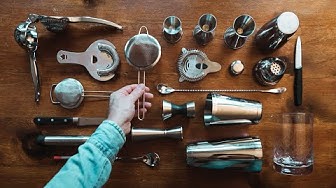 If you found this video helpful and know of someone that would benefit from this video, please share it. 🍻🇺🇸📣
Heavily researched. Thoroughly vetted.