When you purchase products or services through our links we earn a small commission. Thank you.
Indianapolis Colts select Anthony Richardson
We're looking at the top-rated quarterbacks ahead of the 2023 NFL Draft — and how they stack up to the 2022 draft class.
2023 NFL Draft: Top Quarterback Prospects
When is the 2023 NFL Draft?
The 2023 NFL Draft will be the 88th annual meeting of National Football League franchises to select newly eligible players. The draft is scheduled to be held in the plaza outside of Union Station in Kansas City, Missouri, on April 27–29, 2023.
Rd. 1, Pk 1 - Bryce Young, QB, Car (6.82)
Height: 5′ 10". Weight: 204 lbs.
Arm: 30 1/2". Hand 9 3/4".
Prospect grade: 6.82
Next Gen stats: 92 
Production score: 99 
Athleticism score: 82 
Total score: 92 
Player Bio 
As a high school senior at Mater Dei High School in California, Bryce Young was named the Gatorade Player of the Year after amassing 4,528 yards and 58 touchdowns through the air. Upon enrolling at the University of Alabama, Young played in nine games as a backup to Mac Jones during the Crimson Tide's national championship campaign in 2020, throwing for 156 yards and a single touchdown. The following season, Young took over the starting quarterback role and went on to have a remarkable year. He won numerous accolades, including the Heisman Trophy, the Maxwell Award, the Davey O'Brien Award, and the Manning Award, after throwing for 4,872 yards and 47 touchdowns. Young also set a school record in passing yards and was named the SEC Offensive Player of the Year. In addition, he was named the Most Valuable Player of the SEC Championship Game after accounting for four touchdowns in a dominant performance. While his production dipped slightly in 2022, Young still managed to throw for 3,328 yards and 32 touchdowns, while leading the Crimson Tide to a Sugar Bowl victory and earning the game's Most Valuable Player award.
Overview 
Despite having a slight build and below-average measurements for a quarterback, Bryce Young's exceptional talent and potential as a franchise player could compel teams to focus more on his game tape than his size. He has the advantage of working with former NFL head coach Bill O'Brien, who understands the challenges of the pro quarterback position. Young is a skilled full-field reader and maintains a confident on-field demeanor that comes across in his game film, without seeming overly cocky. He demonstrates thoughtfulness in his passing decisions, resulting in a low turnover count. Although his deep ball and drive velocity are not standout features, he possesses enough arm strength to execute required throws. Young is capable of extending plays both inside and outside the pocket, but will need to focus on staying on schedule more frequently as a professional passer. His poise in the face of both physical and situational pressure, along with a strong set of intangibles, helps distinguish him from other physically gifted quarterbacks in his draft class.
Strengths 
Bryce Young maintains a calm demeanor on the field, even in high-pressure situations. He played in a pro-style offensive scheme that required him to make full-field reads, which he executed with ease. Young is particularly adept at focusing in clutch fourth-quarter situations. He uses his eyes to manipulate defenders and create easier throwing lanes. He has a strong sense for locating potential trouble in zone coverage and can avoid danger. Young is also known for his quick operation time and has a compact release as a passer. He is unfazed by incoming pass rushers and prioritizes delivering the ball accurately. He demonstrates good rush awareness and mobility in the pocket, and actively reroutes his receivers when extending plays. He can punish defenses when he breaks out of the pocket and improvises.
Weaknesses 
At the NFL Scouting Combine, Bryce Young weighed in at 204 pounds, which is below the weight threshold for quarterbacks drafted in the first round since 2003. His slight frame raises concerns about his durability at the professional level. Young has a tendency to force his receivers towards the sideline, limiting their ability to create yards after the catch. He sometimes struggles to fully engage his lower body on drive throws. Young needs to improve his ability to quickly find open receivers and maintain a consistent timing and rhythm in his passing game. His deep throws can lack the necessary arc and tend to lose velocity towards the end of their trajectory. Although he possesses the ability to run effectively, Young does not always take advantage of this to counter the pass rush and pick up first downs.
Rd. 1, Pk. 2 - C.J. Stroud, QB, Hou (6.70)
Height: 6′ 3". Weight: 214 lbs.
Arm: 32 5/8". Hand 10".
Prospect grade: 6.70
Next Gen stats: 85 
Production score: 97 
Athleticism score: 73 
Total score: 85 
Player Bio 
Before throwing for 3,878 yards and 47 touchdowns during his senior year at Rancho Cucamonga High School in California, Stroud was already a top-50 overall prospect nationally and a five-star recruit. In 2020, he served as a backup to future first-round pick Justin Fields and did not attempt a pass, but managed to run for a 48-yard touchdown against Michigan State. He took over as the starting quarterback for the Buckeyes' offense in 2021, where he was awarded the Big Ten Offensive Player of the Year, Quarterback of the Year, and Freshman of the Year, and was also a Heisman Trophy finalist. Stroud earned these accolades by ranking second in the FBS in pass efficiency (a school-record 186.6), third in passing touchdowns (44, with only six interceptions), and third in completion percentage (71.9% on 317-441 passes). Despite separating his throwing shoulder in the season opener, Stroud helped lead his team to have the nation's highest total offense per game (561.5 yards). He also went on to be a finalist for the Heisman and conference Offensive Player of the Year again in 2022. In his 13 starts, he led the FBS in pass efficiency (177.7) while throwing for 3,688 yards (258-389, 66.3%) and ranking second in the FBS with 41 touchdowns (with six interceptions). Additionally, he ranked third in the FBS with 9.48 yards per attempt.
Overview 
Stroud, a two-year starter from an offense known for creating high-level production opportunities for quarterbacks, stands out for his accuracy on tape. He can place the ball well, leading his receivers and hitting his targets with precision across the field. However, the question remains about how quickly he can adapt to a different scheme outside of Ohio State. Although Stroud wasn't a prolific runner, he could become a more willing one, which would help him extend drives and avoid challenging decision-making situations. NFL teams will need to evaluate Stroud's regular season performance in 2022 versus his outstanding College Football Playoff semifinal showing against a talented Georgia defense. Grading Stroud based on these flashes of excellence may be the best approach moving forward.
Strengths 
This quarterback is not afraid to make aggressive throws, attacking downfield without hesitation. He has impressive arm strength, accurately delivering deep passes towards the sidelines. He played his best game yet in the College Football Playoff semifinal against Georgia, demonstrating a willingness to extend plays outside of the pocket. When he is forced to move his feet, he quickly finds his way back to the proper throwing platform. The tape reveals his ability to progress through reads and find the open receiver. With his arm talent, he is able to pump fake, reset, and release the ball effectively. He is the most naturally accurate top-tier quarterback among the 2023 draft class, delivering on-point passes that allow receivers to catch in stride and keep moving forward. He also displayed maturity as a game manager during the 2022 season at times.
Weaknesses 
This quarterback's hesitance to use his legs could limit his potential for success. When rolling out, he struggles to square up to his target, which can affect his accuracy. He needs to develop a clearer awareness of potential pressure points near the line of scrimmage. Additionally, he needs to improve his recognition and respect for safeties in coverage. His ability to generate lower-body torque on drive throws can be inconsistent. Interceptions can occur when he becomes fixated on his primary receiver and refuses to come off of them.
Rd. 1, Pk. 4 (Ind) - Anthony Richardson, QB, Florida (6.40)
Height: 6′ 4". Weight: 244 lbs.
Arm: 32 3/4". Hand 10 1/2".
Prospect grade: 6.40
Next Gen stats: 82 
Production score: 70 
Athleticism score: 99 
Total score: 82 
40-Yd Dash: 4.43 sec || 10-Yd Split: 1.53 sec || Vert. Jump: 40.5" || Broad Jump: 10′ 9" || 3-Cone Drill: — || 20-Yd Shuttle: — || Bench Press: —
Player Bio 
Despite a season-ending injury during his senior year at Eastside High School in Gainesville, quarterback recruit Richardson was still one of the top prospects in the country, as seen on the Netflix series "QB1: Beyond the Lights." In 2020, he played as a reserve in four games, with a record of 1-2, 27 passing yards, one touchdown, and one interception, as well as 7 rushes for 61 yards at 8.7 yards per carry. The following year, he participated in eight games, including one start, while sharing playing time with Emory Jones, who later transferred to Arizona State. Richardson had 38 completions on 64 attempts for a 59.4% completion rate, 529 passing yards, six touchdowns, and five interceptions, as well as 51 rushes for 401 yards at 7.9 yards per carry and three touchdowns. Richardson took over as the starting quarterback in 2022, throwing for 2,549 yards with 17 touchdowns and nine interceptions on 176 completions out of 327 attempts, with a completion rate of 53.8%. In 12 games, he rushed for 654 yards and nine touchdowns on 103 carries, averaging 6.3 yards per carry. Richardson decided to opt-out of the Las Vegas Bowl.
Overview 
Richardson is a dual-threat quarterback with an exceptional physical profile, but there is still a lot of work to be done to fully realize his potential. His size, arm talent, and mobility make him a potential first-round pick, and he has a unique ability to make plays on the move that most NFL quarterbacks cannot match. However, his accuracy on short and simple throws needs improvement, and his inconsistent footwork and rhythm are partly to blame. While these footwork issues can be corrected, the real challenge will be determining whether he can become a consistently accurate passer at the next level. Richardson's potential to attack the secondary from sideline to sideline, strike with the deep ball, and use his legs to gain yardage makes him an intriguing prospect with room for development. In the end, his success will hinge on his ability to read defenses post-snap and deliver the ball with precision on a regular basis.
Strengths 
This quarterback possesses elite physical attributes, including size, strength, and athleticism, making him a highly versatile player for a range of offensive schemes. He can make explosive plays both as a passer and a runner, thanks to his arm strength and ability to throw into tight windows. His pass accuracy is functional when he is mechanically sound and in rhythm. He is willing to take hits and still deliver accurate throws, displaying good awareness of pressure mounting around him. Additionally, he has excellent footwork, allowing him to slide and throw or scramble for yards when necessary. In his final six games at Florida, he had an impressive touchdown-to-interception ratio of 12:2. Over the past two seasons, he also ran for touchdowns of 45, 60, 73, 80, and 81 yards, demonstrating his ability to make explosive plays with his legs.
Weaknesses 
The player has struggled with inconsistency and inaccuracy, which have prevented him from achieving sustained success. He could benefit from developing a better sense of timing for his progressions and taking some velocity off of short throws. When rolling out, he has difficulty with below-average touch and ball placement. Additionally, he has yet to master the skill of manipulating coverage with his eyes, and often struggles to hit intermediate zone holes with anticipatory throws. His accuracy issues can be traced back to poor footwork. He has a tendency to lose track of coverage, which can lead to risky throws into dangerous situations. Finally, he tends to be too eager to get rid of the ball rather than taking a sack.
Will Levis, QB, Kentucky (6.34)
Height: 6′ 4". Weight: 229 lbs.
Arm: 32". Hand 10 5/8".
Prospect grade: 6.34
Next Gen stats: 81 
Production score: 77 
Athleticism score: 84 
Total score: 81 
40-Yd Dash: — || 10-Yd Split: — || Vert. Jump: 34" || Broad Jump: 10′ 4" || 3-Cone Drill: — || 20-Yd Shuttle: — || Bench Press: —
Player Bio 
Levis was a standout player at Xavier High School in Connecticut and went on to sign with Penn State. He began his college career as a redshirt freshman in 2019, starting one game and appearing in a total of seven, during which he completed 28 of 47 passes (59.6%) for 223 yards, two touchdowns, and two interceptions, while also rushing for three touchdowns and 213 yards on 51 carries (4.2 yards per carry). In 2020, he started one game and played in four others, completing 33 of 55 passes (60%) for 421 yards and one touchdown, while also rushing for three touchdowns and 260 yards on 82 carries (3.2 yards per carry). He then transferred to Kentucky, where he served as team captain and started all 13 games in 2021, throwing for 2,827 yards and 24 touchdowns with a completion percentage of 66%, and leading the team with nine rushing touchdowns and 376 yards on 107 carries (3.5 yards per carry). In his final college season, he started 11 games, completing 185 of 283 passes (65.4%) for 2,406 yards, 19 touchdowns, and 10 interceptions, and rushing for two touchdowns. He missed one game due to shoulder and turf toe injuries and opted out of the team's bowl game. Levis comes from an athletic family, with his father playing football at Denison University and his mother being a two-time All-American soccer player at Yale.
Overview 
While Levis is an exceptionally gifted quarterback with impressive physical abilities, there are some concerns about his game that may be difficult to fix. He possesses the ideal size for the position and has experience playing in a pro-style offense. As a mobile passer, he can deliver off-platform throws with impressive velocity from a compact release. However, he struggled to maintain a high level of performance over an extended period in 2022, though this was partially due to his persistent injuries. Levis has the arm strength to penetrate all levels of coverage, but his lack of precision and accuracy has resulted in many uncatchable passes. While he can be a capable runner when moving outside of the pocket, he needs to work on his awareness of pressure and improve his consistency when throwing on the run. Overall, Levis' abilities make him a worthwhile investment, but he may require a skilled quarterback coach and a patient approach to refine his mechanics, rebuild his confidence, and tailor an offensive system that best suits his strengths.
Strengths 
This quarterback possesses the ideal size and build for an NFL player at his position. He has experience working from under center and is familiar with a pro-style offense that involves reading the entire field. As an athletic passer, he can make throws from a variety of positions, even when off-balance. His release is compact, quick, and natural. He is a tenacious player who battled through injuries during the 2022 season. He has impressive arm strength, making him capable of completing passes in tight coverage and sending deep balls over the heads of slow safeties. He can also slide in the pocket and throw simultaneously, displaying excellent mobility and awareness. Additionally, he is willing and able to run near the goal line, making him a versatile threat for opposing defenses.
Weaknesses 
According to PFF, almost 25% of this quarterback's passes in 2022 were thrown to targets behind the line of scrimmage. He struggles with inconsistent post-snap confidence when it comes to throwing the ball on time. Additionally, he feels uneasy working against short zones. In 2022, he struggled to find his rhythm as a passer. Instead of relying on his footwork, he tends to fall back on off-platform throws. Unfortunately, his ball placement and accuracy on straightforward throws can be erratic. He has a weak sense of pressure points inside the pocket. Furthermore, his career TD-INT ratio is less than 2:1. Lastly, he makes poor decisions with the football when reacting to defensive pressure.
Hendon Hooker QB, Tennessee (6.23)
Height: 6′ 3". Weight: 217 lbs.
Arm: 33". Hand 10 1/2".
Prospect grade: 6.23
Next Gen stats: 87 
Production score: 86 
Athleticism score: 85 
Total score: 87 
Player Bio 
After winning two state titles and throwing for over 6,000 yards and 55 touchdowns at Dudley High School in North Carolina, Hooker signed with Virginia Tech. As a redshirt freshman, he played in six games as a reserve and scored one touchdown rushing while gaining 57 yards. In 2019, the Hokies coaches started Hooker eight times, and he set a school record by completing 124 passes without an interception, helping the team to win his first six starts. During that season, Hooker threw for 1,555 yards, 13 touchdowns, and only two interceptions, while rushing for five more touchdowns. The following year, he started seven of eight games, throwing for 1,339 yards and nine touchdowns, but he felt he needed a change of scenery. Hooker transferred to Tennessee and played 11 games in 2021, where he ranked third in the FBS in pass efficiency and fourth with 9.72 yards per attempt. He threw for 2,945 yards, 31 touchdowns, and only three interceptions, while also rushing for five touchdowns. In 2022, Hooker was an early Heisman Trophy favorite and won SEC Offensive Player of the Year, being named a third-team Associated Press All-American. Despite suffering a torn left ACL that ended his season, he threw for 3,135 yards, 27 touchdowns, and rushed for five more touchdowns, leading the nation's top offense with 9.53 yards per pass attempt. In addition, he set Tennessee records by throwing 261 passes without an interception and recording a touchdown pass in 20 straight games, ranking second in pass efficiency and seventh in completion percentage in 2022.
Overview 
The discussion around Hooker's draft potential will likely focus on his age and recent ACL tear, but the key question is whether he can perform effectively in an offense outside of Tennessee's. Hooker's tendency to read only half of the field meant that he often relied on spacing, speed, and route combinations to make plays. While he showed better accuracy outside of the numbers than in between, his deep ball placement was inconsistent. Nonetheless, Hooker demonstrated impressive poise and footwork in the pocket, and he prioritized keeping plays on schedule to the satisfaction of quarterback coaches and play-callers. He continues to develop his skills at the position and has the added dimension of being a mobile threat with his legs. While his ACL recovery will be closely monitored, Hooker possesses the potential to become a starting quarterback in a spread offense that emphasizes timing.
Strengths 
This quarterback prospect is a rare blend of NFL pocket-passer size and dual-threat athleticism. He has a rhythmic passing style and prefers to keep plays on schedule, executing them with a quick and twitchy release in the quick game. He is patient in allowing route combinations to develop and his footwork is precise and consistent. He tends to avoid high-risk, low-yield throws, resulting in an impressive TD-INT ratio of 58:5 over the past two seasons. He remains committed to his delivery regardless of pressure and is skilled at feeling the edges collapsing and climbing the pocket to safety. He also assists in identifying protection for running backs. Additionally, he possesses above-average acceleration, which enables him to succeed on called runs or as a scrambler.
Weaknesses 
As a 25-year-old rookie, this quarterback prospect sustained a torn ACL in his left knee late last season. In the Vols' offense, he was rarely required to work through a slate of progressions, so he may need to demonstrate his ability to make window throws to stationary targets at the next level. Unfortunately, he has a tendency to sail too many of his throws between the hashes, and he has struggled when forced to throw on the move. Furthermore, he has left touchdowns on the field due to inconsistent placement on deep throws. At times, his internal clock hits snooze, leading to sacks that could have been avoided. Additionally, he has a tendency to take on too much contact as a runner.
Stetson Bennett, QB, Georgia (5.94)
Height: 5′ 11". Weight: 192 lbs.
Arm: 28 7/8". Hand 10".
Prospect grade: 5.94
Next Gen stats: 76 
Production score: 81 
Athleticism score: 72 
Total score: 76 
40-Yd Dash: 4.67 sec || 10-Yd Split: 1.59 sec || Vert. Jump: 33.5" || Broad Jump: 9′ 10" || 3-Cone Drill: — || 20-Yd Shuttle: 4.2 sec || Bench Press: —
Player Bio 
Bennett hails from a football lineage; his grandfather, Buddy, was a quarterback for South Carolina and coached in several schools, while his father, Stetson III, played at Georgia Southern before transferring to Georgia for pharmacy school. Bennett, too, signed as a walk-on with the Bulldogs in 2017 but transferred to Jones College when the roster included Jake Fromm and Justin Fields in 2018. Although he was nearly set to sign with the University of Louisiana, Georgia called him back to play in 2019 after Fields transferred to Ohio State. Bennett was a backup in 2019, starting only five games, but took over the starting position in 2020 and shared it with J.T. Daniels, a transfer from USC. In 2021, Bennett began as a backup but replaced an injured Daniels and started 12 of the 14 games played that year, winning Offensive MVP in both playoff games and leading Georgia to a national title. Bennett repeated the feat in 2022, starting all 15 games, earning second-team All-SEC honors, and becoming a finalist for the Heisman Trophy. He also won the Burlsworth Trophy, awarded to the top player who began as a walk-on. However, Bennett was arrested for public intoxication in Texas in January 2023 and addressed the incident at the NFL Scouting Combine, calling it a "mistake that everybody's aware of."
Overview 
During his rookie season, Bennett will be 26 years old, and he is relatively small compared to the size of current players in the game. These factors may work against him, but his track record of performing well in high-pressure games against top opponents could sway some teams. Although he doesn't have an outstanding arm and his accuracy and placement can be inconsistent from one drive to the next, Bennett throws with anticipation and has demonstrated the ability to go through his progressions as a pro-style passer. He is rarely sacked, and he possesses the mobility to be a threat outside of the pocket. Bennett's potential lies in being a backup for a timing-based passing attack that features concepts commonly found in the Shanahan offense.
Strengths 
Bennett has a tendency to exude confidence and concentration in the most significant games. In his last six postseason games, he has averaged 308.8 passing yards per game, completed 67.7 percent of his passes, and maintained a TD-INT ratio of 19:3 while going 5-1. He is adept at scanning progressions across the entire field and coordinating his feet with his eyes for readiness to throw. If his primary read isn't there, he has no trouble shifting his attention to other options. Bennett is skilled in utilizing pump fakes to freeze cornerbacks on high/low concepts. Additionally, he is able to make throws with exceptional anticipation from the pocket. Over the past two seasons, Bennett has been sacked just 24 times, according to PFF. As an athlete, he possesses excellent speed once he becomes a runner.
Weaknesses 
Bennett is significantly undersized for the quarterback position in relation to NFL standards. He has struggled with maintaining consistent performance from game to game at times. Additionally, he needs to work on navigating the pocket more effectively to improve his launch points. He does not possess the necessary arm strength to fit throws into tight windows, and has been known to fall off of some throws unnecessarily. His timing on play-action and rollouts is also inconsistent. On zone throws between the hashes, he has a tendency to run targets into collisions. Finally, Bennett has shown difficulty with placement, touch, and distance on a number of deep throws.
Clayton Tune, QB, Houston (5.86)
Height: 6′ 2 1/2". Weight: 220 lbs.
Arm: 31 3/8". Hand 9 3/8".
Prospect grade: 5.86
Next Gen stats: 77 
Production score: 75 
Athleticism score: 89 
Total score: 77 
40-Yd Dash: 4.64 sec || 10-Yd Split: 1.55 sec || Vert. Jump: 37.5" || Broad Jump: 10′ 2" || 3-Cone Drill: 6.89 sec || 20-Yd Shuttle: 4.25 sec || Bench Press: —
Player Bio 
Tune, a former standout at Hebron High School in Texas, was a three-star recruit. In his freshman year, he participated in five games and had an impressive performance, completing 59 out of 117 passes for 795 yards, eight touchdowns, and two interceptions. He also rushed 41 times for 56 yards and a touchdown. In the final two games of the season, he started in place of the injured D'Eriq King. Tune continued to excel in his sophomore year, starting in all seven games and throwing for 1,533 yards, 11 touchdowns, and nine interceptions. He also rushed for two touchdowns on 66 carries. In his junior year, he started all eight games and threw for 2,048 yards, 15 touchdowns, and 10 interceptions, and rushed for five touchdowns on 72 carries. In his senior year, Tune started in all 14 games and passed for 3,546 yards and 30 touchdowns. He was named the MVP of the Birmingham Bowl and received first-team All-American Athletic Conference honors. Tune's excellent performance in his final season earned him the title of Offensive MVP in the Independence Bowl. He finished the season tied for third in the FBS in passing touchdowns, sixth in total offense with 4,618 yards, and seventh in passing yards. Clayton Tune's younger brother, Nathan, played quarterback at North Texas.
Overview 
Despite facing various challenges, Tune has demonstrated resilience and the ability to finish seasons strongly, even after slow starts. However, he is not known for being a playmaker but rather a proficient snap-taker. As a quarterback, he is skilled at reading the field and requires well-designed plays to execute effectively as he lacks the ability to improvise. Without exceptional physical or athletic attributes, Tune needs to improve his post-snap processing, accelerate his decision-making, and refine his footwork to succeed against NFL defenses by relying on his timing and accuracy.
Strengths 
As a four-year starter and three-time team captain, this player has established himself as a leader on and off the field. He has shown that he can overcome adversity and remain focused under pressure. He utilizes his footwork to establish a stable base for his throws and is patient when working through his progressions. In addition, he uses pocket climbs to set up his deliveries, demonstrating a strong sense of rhythm in his game. When planted, he possesses adequate drive power between the hashes. Even when leaving the pocket, he maintains his field awareness and scans the field for open receivers.
Weaknesses 
However, this player's footwork in the pocket can be undisciplined at times, which can lead to inconsistencies in his performance. He tends to struggle with making reads when under pressure, which can lead to mistakes. He also lacks confidence in his arm, which results in him being hesitant to make tight-window throws. His ball placement is inconsistent, as he lacks anticipation and the necessary zip on his throws. Additionally, his release quickness can be sluggish at times, causing him to miss opportunities to make plays. He has a tendency to throw towards the sideline, which can limit his ability to find open receivers. When forced to move his feet, his accuracy can suffer.
Jake Haener, QB, Fresno State (5.80)
Height: 6′ 0". Weight: 207 lbs.
Arm: 29 3/4". Hand 9 3/8".
Prospect grade: 5.80
Next Gen stats: 76 
Production score: 76 
Athleticism score: 76 
Total score: 76 
40-Yd Dash: — || 10-Yd Split: — || Vert. Jump: 35" || Broad Jump: 9′ 6" || 3-Cone Drill: 7.01 sec || 20-Yd Shuttle: — || Bench Press: —
Player Bio 
Haener initially signed with Washington after graduating from Monte Vista High School in California. However, he eventually decided to transfer back home to FSU after a successful 2017 redshirt season, where he earned the Scout Team Most Valuable Player Award and played in four games as a backup the following fall (9-13-69.2, 107 yards, one TD, one INT). Due to NCAA regulations, Haener was required to sit out the 2019 season. However, he made a strong comeback in his first year on the field with Fresno in 2020, earning an honorable mention All-Mountain West Conference selection. He ranked among the top players in the FBS with 336.8 passing yards per game, 25 completions per game, and 339.8 total offense yards per game in six starts (150-232-64.7, 2,021 yards, 14 TD, five INT); and added three rushing TDs. Despite being expected to head to the NFL after his second-team all-league effort in 2021, where he ranked ninth in the FBS with 4,096 passing yards, completed 329 of 490 attempts (67.1 completion percentage), and threw for 33 touchdowns (nine INT) in 13 starts, Haener chose to return to play for Fresno in 2022. He garnered first-team All-Mountain West accolades (252-350-72.0, 2,896 yards, 20 TD, three INT in 10 starts) despite missing four games due to an ankle injury.
Overview 
Despite his below-average size and arm talent, Haener is a team captain with an above-average football IQ. He excels at playing with a pre-snap plan and has a knack for getting the ball out quickly against the blitz. Haener also shows good awareness of edge pressure and effectively moves around to find new throwing angles. However, he may struggle in a timing-based scheme that requires him to fit the ball into tight windows due to his lack of drive velocity. A spread attack that allows him to make quick throws in rhythm could be a better fit. Haener's limited mobility outside the pocket and lack of other standout traits make it challenging for him to succeed in the NFL.
Strengths 
This quarterback demonstrates proficiency in several areas. They effectively read route combinations and scan the field while working through progressions. When facing pressure, they slide away from trouble and into safer territory, and they're not afraid to deliver throws even in the face of incoming threats. Their ability to anticipate windows is adequate. Over the past two seasons, they have posted an impressive TD-INT ratio of 53:12.
Weaknesses 
This quarterback has some areas that need improvement. They have below-average size and release quickness, which could limit their ability to succeed at the NFL level. Against zone coverages, they have a tendency to gaze at their target for too long, potentially giving defenders time to break on the ball. On some drive throws, the nose of the ball will dive, leading to inaccurate passes. Additionally, they lack the arm talent to consistently get the ball out late, which could be a problem at the next level. They need to improve their consistency with ball placement, as accuracy is critical for quarterbacks. Finally, once pressure hits the pocket, they struggle to elude sacks.
Tanner McKee, QB, Stanford (5.80)
Height: 6′ 6". Weight: 231 lbs.
Arm: 32 7/8". Hand 9 3/8".
Prospect grade: 5.80
Next Gen stats: 68 
Production score: 61 
Athleticism score: 67 
Total score: 68 
40-Yd Dash: — || 10-Yd Split: — || Vert. Jump: 33" || Broad Jump: 9′ 6" || 3-Cone Drill: 7.22 sec || 20-Yd Shuttle: 4.41 sec || Bench Press: —
Player Bio 
Before arriving at Stanford in 2020, McKee had served a two-year mission in Brazil, having turned down scholarship offers from Alabama, Texas, and BYU, his parents' alma mater. As a junior and senior at Centennial High School in California, the four-star recruit had excelled. However, he faced a major challenge during his sophomore year when he was diagnosed with melanoma, leading to the removal of a mole on his head and two lymph nodes as a precautionary measure. After redshirting his first fall at Stanford and playing in only one game (in which he completed 3 out of 7 passes for 42.9% and 62 yards against Oregon), McKee became the starting quarterback in nine out of the ten games played in 2021, throwing for 2,327 yards, 15 TDs, seven INTs, and four rushing TDs (206-315-65.4%), but he missed two games due to a leg injury. In 2022, he started all 12 games, throwing for 2,947 yards (264-426-62%), 13 TDs, eight INTs, and two rushing TDs.
Overview 
McKee is a long and tall pocket passer who possesses more arm strength than arm talent as a passer. His throwing delivery is unorthodox, and it becomes even more irregular when he is under pressure. Despite this, he is capable of making all the necessary NFL throws, and he can deliver a tight spiral with good velocity on intermediate and deep throws to the field side. However, his limited agility and heavy feet restrict his effectiveness outside of the pocket, and when protection is inadequate, he is susceptible to pressure from pass rushers. While McKee's throwing technique improved in 2022, his decision-making and functional mobility may be insufficient for success in today's NFL.
Strengths 
McKee boasts excellent size, and his release appeared to be tighter and quicker in 2022. He has a smooth throwing motion, and the ball comes out effortlessly with a tight spiral. When throwing in rhythm, he can generate drive velocity, and he has no difficulty delivering longer field-side throws. Additionally, he demonstrates adequate anticipation when throwing into intermediate windows.
Weaknesses 
McKee had a TD-INT ratio of 3:3 over his final seven games. However, he displays clunky footwork during play-action and on rollouts. Moreover, he struggles to place the ball consistently on all three levels and tends to rush his process when facing mounting pressure. Sometimes, he aims his short throws, and his lack of athleticism hinders his ability to work effectively off-schedule. Additionally, his poor mobility can lead to him being under duress in the pocket.
Dorian Thompson-Robinson, QB, UCLA (5.69)
Height: 6′ 2". Weight: 203 lbs.
Arm: 30 5/8". Hand 9 7/8".
Prospect grade: 5.69
Next Gen stats: 71 
Production score: 70 
Athleticism score: 77 
Total score: 71 
40-Yd Dash: 4.56 sec || 10-Yd Split: 1.51 sec || Vert. Jump: 32.5" || Broad Jump: 10′ 1" || 3-Cone Drill: 7.28 sec || 20-Yd Shuttle: 4.44 sec || Bench Press: —
Player Bio 
Thompson-Robinson was highly regarded as the second-best dual-threat quarterback in the nation when he played for Bishop Gorman High School in Las Vegas. After signing with the Bruins, he started eight games out of ten in his freshman year, completing 57.7% of his passes (112 out of 194) for 1,311 yards, seven touchdowns, and four interceptions. Additionally, he rushed for 68 yards on 50 carries, scoring once. He followed that up by starting eleven games in 2019 and throwing for 2,701 yards with a 59.7% completion rate (216 out of 362), 21 touchdowns, and 12 interceptions, while also adding four rushing touchdowns with 198 yards on 118 carries. In 2020, he became a second-team All-Pac-12 honoree, starting five games, and throwing for 1,120 yards with a 65.2% completion rate (90 out of 138), 12 touchdowns, and four interceptions, and rushing for three more touchdowns with 306 yards on 55 carries. He continued his impressive form in 2021, starting in 11 games and completing 62.2% of his passes (176 out of 283) for 2,409 yards, 21 touchdowns, and six interceptions, and rushing for a team-high nine touchdowns with 609 yards on 130 carries. In his final season with the Bruins in 2022, he finished his career as an honorable mention all-conference selection, completing 69.6% of his passes (266 out of 382) for 3,154 yards, 27 touchdowns, and ten interceptions, and adding 12 touchdowns and 645 yards on the ground. He broke several school records during his tenure, including 48 starts at quarterback, 88 passing touchdowns, 12,236 total yards of offense, and 116 total touchdowns. Despite coming close, he fell just short of breaking Cade McNown's school record for career passing yards (10,695 to 10,708).
Overview 
Thompson-Robinson is a quarterback who started for five years despite being smaller than average. He has above-average mobility and has shown significant improvement in his play over recent years. Although he benefited from a favorable scheme for quarterbacks, he has also developed better field-reading skills with time. He has the ability to extend plays and create opportunities for himself outside of the pocket, but he is most effective when he makes timely throws and relies on possession passes as his foundation. However, he can struggle with vision and decision-making when facing zone defenses or pressure, and needs to work on minimizing poor throws. Despite these challenges, Thompson-Robinson has the potential to serve as a QB3, with the possibility of reaching a QB2 level in the future.
Strengths 
Thompson-Robinson has demonstrated significant improvement under the guidance of head coach Chip Kelly. He exhibits good timing when going through his progressions and can skillfully place throws between linebackers and safeties. His tight spiral delivery allows for accurate passes, particularly on quick game and possession throws. He possesses enough arm strength to challenge Cover 2 and the seam, and can also use his improvisational talent to make plays when the pocket collapses. His mobility puts additional pressure on defenders, and he is a shifty runner with 28 career rushing touchdowns, particularly dangerous in open field situations.
Weaknesses 
Thompson-Robinson needs to work on narrowing his base and shortening his stride when working from the pocket. He has a tendency to lose track of lurking zone defenders, leading to interceptions. He could also improve by making more anticipatory throws into zone holes between the hashes. His decision-making can be problematic when he is not in rhythm, and he needs to speed up his delivery operation. Currently, he throws with an elongated wind-up and drops the ball to his waist, and will occasionally throw off-platform unnecessarily. Additionally, his deep-ball passing skills are below average, lacking the necessary touch and accuracy.
Malik Cunningham, QB, Louisville (5.66)
Height: 6′ 0". Weight: 192 lbs.
Arm: 31 3/8". Hand 9 1/2".
Prospect grade: 5.66
Next Gen stats: 68 
Production score: 62 
Athleticism score: 89 
Total score: 68 
40-Yd Dash: 4.53 sec || 10-Yd Split: 1.51 sec || Vert. Jump: — || Broad Jump: — || 3-Cone Drill: — || 20-Yd Shuttle: — || Bench Press: —
Player Bio 
Cunningham, a highly touted dual-threat quarterback prospect, earned national recognition as one of the top 10 prospects in his position. During his senior year at Park Crossing High School in Alabama, he was named the 5A-7A Player of the Year. As a redshirt freshman, he started three games out of ten appearances and had a passing record of 40-67-59.7, 473 yards, one TD, one INT, and a rushing record of 79-497-6.3, five TDs. The following year, Cunningham started in eleven of the twelve games, passing for 2,061 yards, 22 TDs, and five INTs with a completion rate of 62.4%. He was also named the Music City Bowl MVP after throwing for 279 yards and two TDs, as well as rushing for 81 yards. In 2020, he started all eleven games, throwing for 2,617 yards, 20 TDs, and 12 INTs, and running for seven scores. Cunningham continued to impress in 2021, starting all 13 games and leading all FBS quarterbacks with 1,031 rushing yards and 20 TDs. Despite missing time due to injury in 2022, he still managed to lead the Cardinals with 12 rushing scores and passed for eight TDs and 1,568 yards in ten games (nine starts). Cunningham broke Lamar Jackson's school record for most touchdowns accounted for, with 120. He opted out of the Fenway Bowl.
Overview 
Despite being a dual-threat quarterback, Cunningham's performance in 2022 showed him to be more effective as a runner than a passer. His physique is slighter than what most teams prefer in a quarterback, and his accuracy is not always reliable. However, he has exceptional talent when it comes to executing zone-reads and quarterback draws. His legs are also his greatest asset, as he can turn a seemingly contained play into a game-changing moment. While teams may have to figure out how to best incorporate him into their offense, they should not underestimate his potential to make explosive plays with his running ability.
Strengths 
This athlete is truly dynamic, possessing intriguing dual-threat capabilities that can put pressure on opposing defenses. They excel in RPO and zone-read plays, forcing the defense to play honest and adjust accordingly. When in rhythm, their passing accuracy is decent, but it's their ability to quickly burst past defenders and outrun pursuit that sets them apart. Their vision in the open field is reminiscent of a running back, enabling them to consistently find gaps and make defenders miss. They are also a master at eluding tacklers in all areas of the field, making them an asset in any situation.
Weaknesses 
The athlete in question has an angular build, with narrow hips and a slender frame. However, their performance in 2022 was lacking, as they completed just 31 percent of their deep throws, according to PFF. They have a tendency to stare down coverage, focusing too much on their intermediate targets. Unfortunately, they were unable to improve on a solid first season in 2019, leaving much to be desired in terms of progress.
* Brock Purdy, QB, Iowa State (5.57)
Height: 6′ 1". Weight: 212 lbs.
Arm: 29". Hand 9 1/4".
Prospect grade: 5.57
Next Gen stats: 68 
Production score: 72 
Athleticism score: 65 
Total score: 68 
40-Yd Dash: 4.84 sec || 10-Yd Split: 1.55 sec || Vert. Jump: 27" || Broad Jump: — || 3-Cone Drill: 7.21 sec || 20-Yd Shuttle: 4.45 sec || Bench Press: —
Player Bio 
As the 2017 Arizona Gatorade Player of the Year, Purdy was highly sought-after by several major programs due to his impressive performance on the field, which included setting state records with 4,405 passing yards and 57 passing touchdowns. Despite facing challenges like losing 20 pounds to mono during his junior year, he managed to lead his team to the state semis. After joining Iowa State University (ISU), he quickly became a prominent player, starting in eight out of ten contests in 2018, earning honorable mention All-Big 12 accolades, and ranking sixth in the FBS in pass efficiency. In 2019, he returned as the full-time starter and was one of only four FBS quarterbacks to have at least 27 touchdown passes and eight scoring runs. He set 18 school single-season records and earned second-team All-Big 12 honors. Although he started slowly in 2020, Purdy's performance improved over time, earning him first-team all-conference recognition and helping his team reach the Big 12 Championship Game. In 2021, he ranked fourth in the FBS with a completion rate of 71.7%, earning him a second-team All-Big 12 selection. Throughout his career, Purdy set several school passing records and received numerous honors, including second-team Academic All-American and Senior CLASS Award honors for his excellence both on and off the field. Purdy's brother, Chubba, is also a quarterback at Florida State, and his father, Shawn, played baseball at Miami (Fla.) before spending time in the minor leagues.
Overview 
Despite being a four-year starter, Purdy was unable to surpass his outstanding sophomore season. He is a strong and sturdy pocket quarterback, best suited for a play-action based offense that relies on timing over release quickness and arm strength. When he gets into a rhythm, he can be a confident passer, but his throwing style appears labored rather than natural talent. As he progresses to the NFL, he will likely encounter areas of the field where he cannot throw effectively due to the higher level of coverage talent. Although he is a scrappy runner, his running ability is not dynamic enough to compensate for his limitations as a passer.
Strengths 
Purdy is a team leader and a four-year starter, who performs differently when he gets into a rhythm. He is skilled at making his way through progressions, and his strong hands allow him to execute easy pump fakes that can move defenders. He is generally an accurate passer, especially between the numbers, and he's confident when throwing over linebackers and in front of safeties. As a runner, he has good toughness and anticipation, and is willing to dive to move the chains.
Weaknesses 
Purdy's pocket setup lacks quickness, which can be a drawback. At times, he can also miss out on seeing the big play due to field blinders. Additionally, his delivery can appear labored, and he lacks the timing to beat NFL corners outside the numbers. He tends to shy away from tight-window throws, and when throwing deep balls, he needs to release the ball sooner. Finally, consistency and confidence have been problematic for Purdy at times.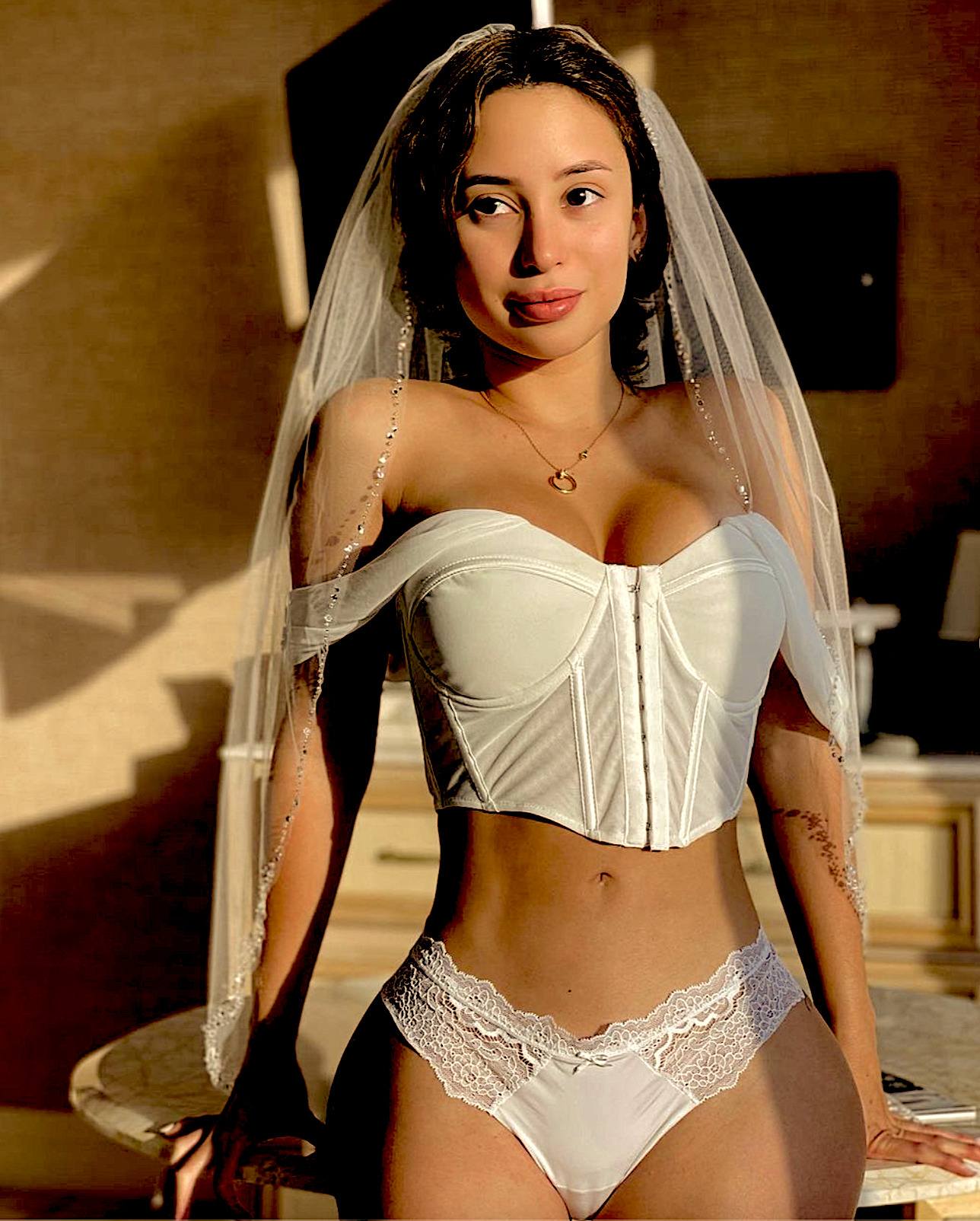 Heavily researched. Thoroughly vetted.