When you purchase products or services through our links we and our partners earn a small commission. Thank you.
Adulterer Marjorie Taylor Greene goes OFF SCRIPT with BIZARRE Sex Toy Rant
While speaking with the New York Young Republicans over the weekend, Marjorie Taylor Greene went on a bizarre rant about adult toys. MeidasTouch Contributor Coach D reacts.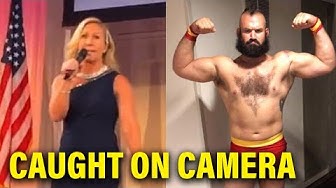 If you found this video helpful and know of someone that would benefit from this video, please share it. 🍻🇺🇸📣
Heavily researched. Thoroughly vetted.