When you purchase products or services through our links we and our partners earn a small commission. Thank you.
Boozy Hot Chocolates – Make It Your Own Way!
Boozy Hot Chocolate is just what you need to become the star of this upcoming festive season! If you have never made your own Hot Chocolate from scratch, you don't know what you are missing, and today we'll be making 3 versions so that you are covered whether your friends or family like funky, smoky or herbal flavors. I'll start by making a delicious Hot Chocolate with Smith & Cross Jamaican Rum and Tonka Bean whipped cream, followed by a spicy & smokey Hot Chocolate using Vida Mezcal and ending with a Fernet Branca Menta Hot Chocolate that will provide those peppermint and chocolate notes that you'll love! So get cozy, pull up a chair and get ready for today's episode of Cocktail Time. Cheers!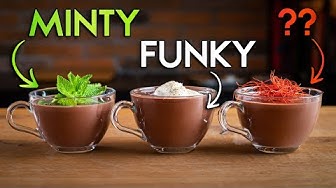 If you found this video helpful and know of someone that would benefit from this video, please share it. 🍻🇺🇸📣
Heavily researched. Thoroughly vetted.