When you purchase products or services through our links we earn a small commission. Thank you.
Cherry Cranberry Sauce: The Perfect addition to your Holiday Table! | Chef Jean-Pierre
Hello There Friends, Bring the flavor of the season to your holiday feast with this homemade cherry cranberry sauce. Chef Jean-Pierre shares his secret recipe for this mouth-watering dish.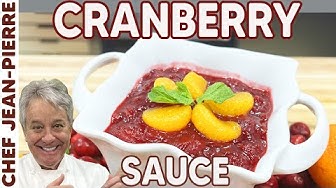 If you found this video helpful and know of someone that would benefit from this video, please share it. 🍻🇺🇸📣
Heavily researched. Thoroughly vetted.