When you purchase products or services through our links we earn a small commission. Thank you.
Chestnut Old Fashioned | Cocktail Time with Kevin Kos
You'll love the Chestnut Old Fashioned if you are a fan of Fall flavors! It is not the first time a Fall-themed cocktail appears on the channel – you might remember the Scotch & Apple Highball or the HighFall that combined buckwheat and pear – but I felt it was time for a stiff Autumn drink to get you in the spirit for this season.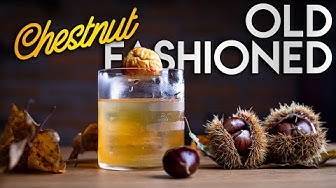 So in today's episode I'll show you how to make Chestnut-Infused Brandy and a Mushroom Perfume so that you can build your own Chestnut Old Fashioned, that will feel like you're tasting and smelling the autumn forest, sip by sip. So pull up a chair and get ready to learn with today's episode (just try not to get too comfy as you might want to go foraging right after watching it!). Cheers!
If you found this video helpful and know of someone that would benefit from this video, please share it. 🍻🇺🇸📣
Heavily researched. Thoroughly vetted.