When you purchase products or services through our links we earn a small commission. Thank you.
Dave's Fantastic Eggnog A Barfly Holiday Staple
You didn't think we'd let the holiday go by without another Egg Nog Recipe did you?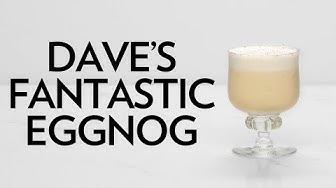 Ingredients:
1.5oz (45ml) Navy Style Rum
.5oz (15ml) Cognac
.25oz (7.5ml) Amontillado Sherry
2oz (60ml) Whole Milk
1 tbsp Super Fine Sugar
1 Whole Egg Split between two tins
Nutmeg Garnish
If you found this video helpful and know of someone that would benefit from this video, please share it. 🍻🇺🇸📣
Heavily researched. Thoroughly vetted.