When you purchase products or services through our links we earn a small commission. Thank you.
Easy & Delicious Croissant Bread Pudding Recipe
Tis the season for sweets! This bread pudding is absolutely delicious and it's guaranteed to please a crowd this holiday season. Give it a try and enjoy!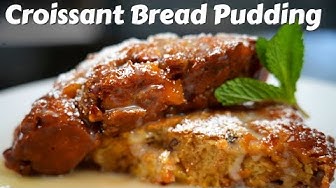 Shopping List:
16 – mini croissants (partially stale)
6 – eggs
1 stick – butter
1 can – peaches (diced)
1/4 cup – brown sugar
2 tsps – vanilla extract
1/2 tsp – butter extract
1/4 tsp – nutmeg
2 tsps – cinnamon
1 1/2 cups – whole milk
1 cup – chopped pecans
1 stick – melted butter
1 cup – brown sugar
pinch of salt
Vanilla Sauce:
1/4 cup – whole milk
1/2 cup – heavy cream
1/2 cup – white sugar
1 tbsp – corn starch
1 tbsp – vanilla extract
powdered sugar
If you found this video helpful and know of someone that would benefit from this video, please share it. 🍻🇺🇸📣
Books
Our list of recommended books for the curious mind.
Mattresses
Is it time to get a new mattress? We found all the best mattresses available on the internet that can be delivered straight to your door. Choose which one is best for you.
Heavily researched. Thoroughly vetted.
BY OMNICORE     Nov 26, 2021
BY SOLO STOVE     Nov 26, 2021
BY CROWD COW     Nov 26, 2021
BY CALIFORNIA WINE CLUB     Nov 26, 2021