When you purchase products or services through our links we earn a small commission. Thank you.
Election Subversion: Last Week Tonight with John Oliver (HBO)
With midterm elections approaching, John Oliver discusses what happens after the votes are in, how some elected officials might try to negate legitimate election results, and which teletubby would taste best.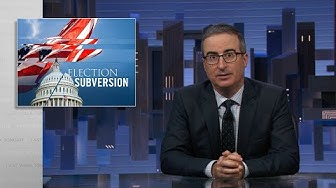 If you found this video helpful and know of someone that would benefit from this video, please share it. 🍻🇺🇸📣
Heavily researched. Thoroughly vetted.