When you purchase products or services through our links we and our partners earn a small commission. Thank you.
Final Trades: PayPal, Delta, Uber & more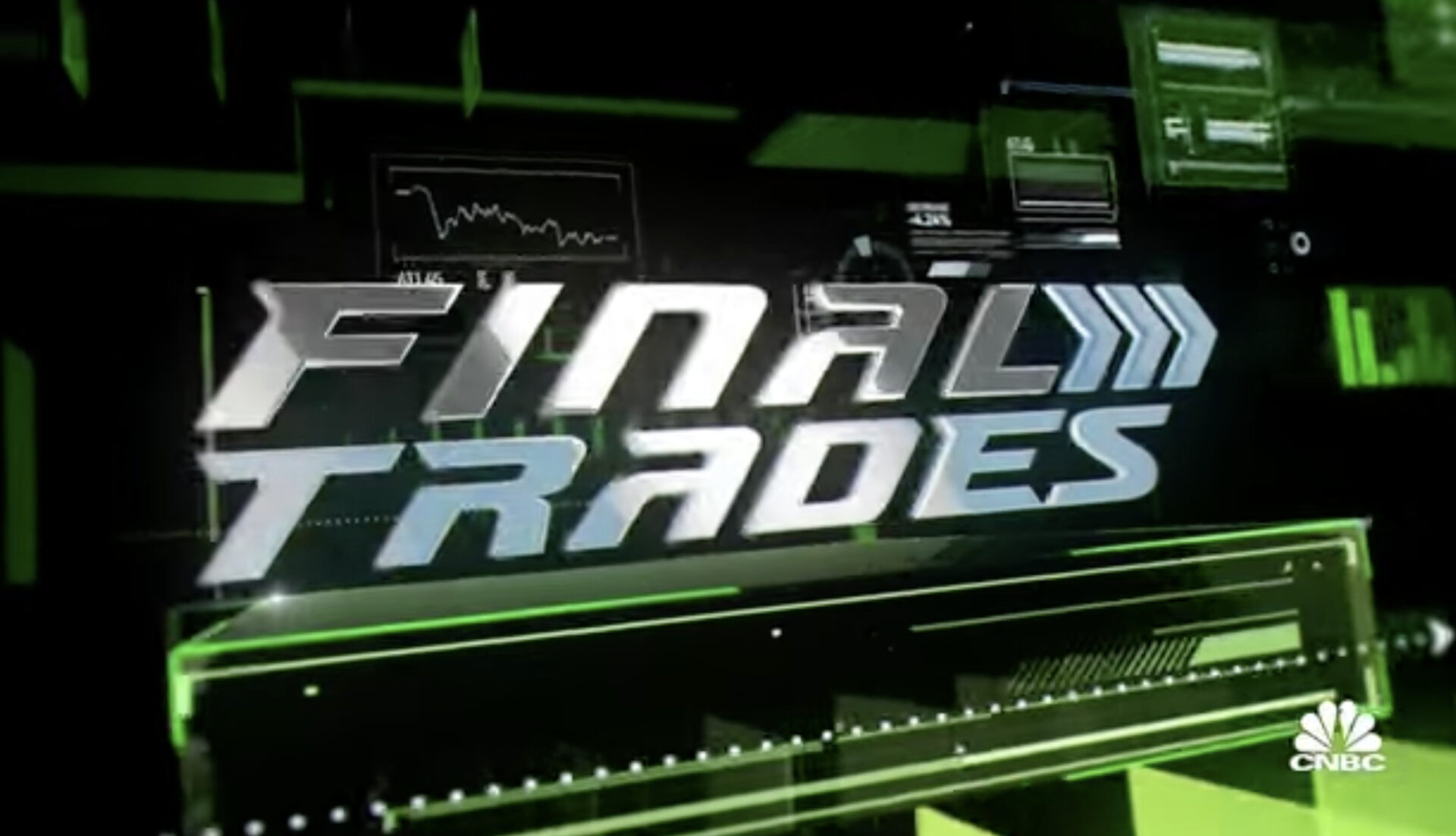 Video by: CNBC Television
For access to live and exclusive video from CNBC subscribe to CNBC PRO 
⭕️ » Subscribe to CNBC TV 
⭕️ » Subscribe to CNBC 
Turn to CNBC TV for the latest stock market news and analysis. From market futures to live price updates CNBC is the leader in business news worldwide. 
Connect with CNBC News Online
✔️ Get the latest news 
✔️ Follow CNBC on LinkedIn 
✔️ Follow CNBC News on Facebook 
✔️ Follow CNBC News on Twitter 
✔️ Follow CNBC News on Instagram 
🔷 Join The Smoking Chair on Facebook  
🇺🇸 Join Partisan For The People on Facebook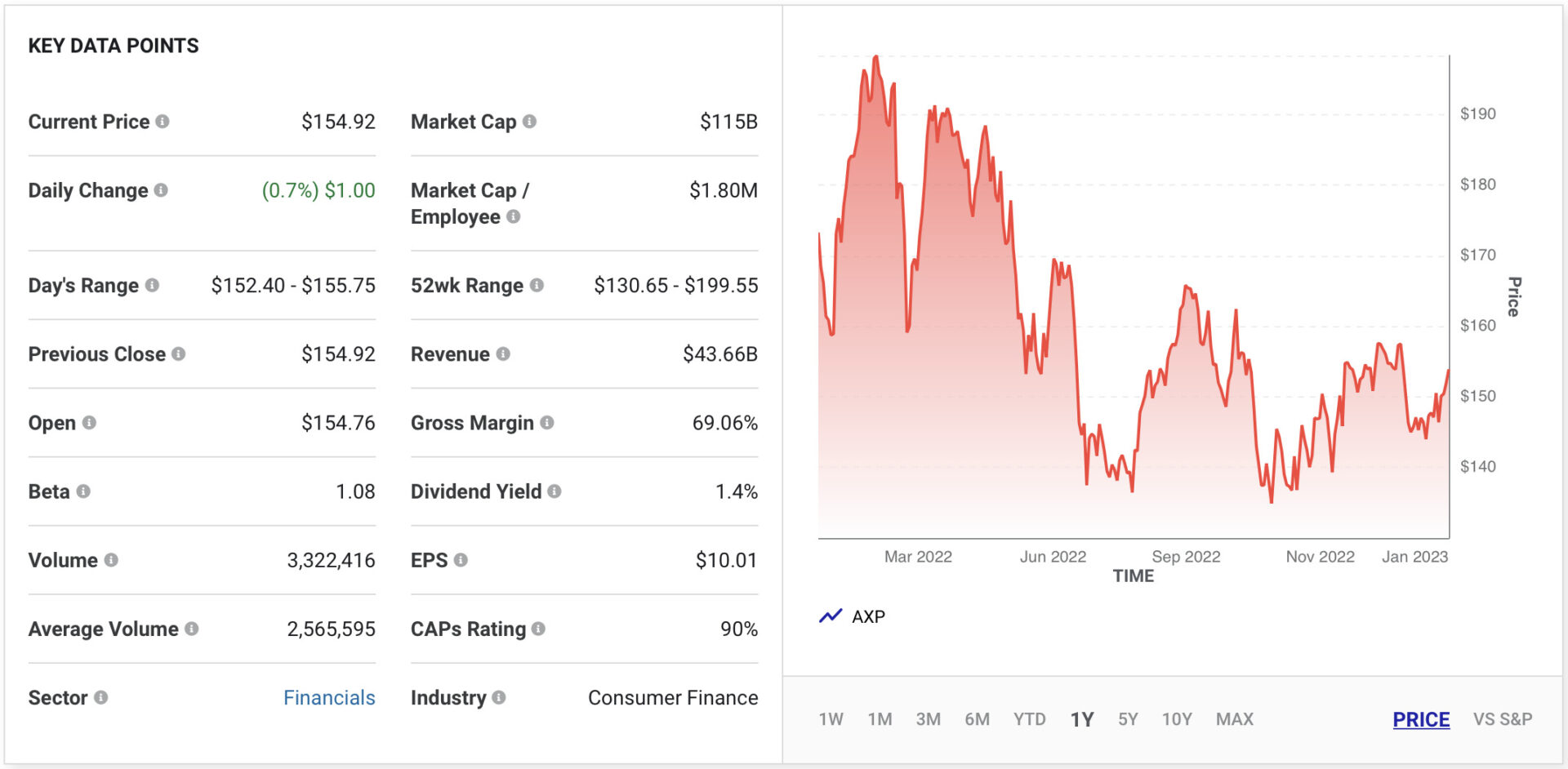 American Express (NYSE: AXP)
Company: American Express Company, together with its subsidiaries, provides a wide range of charge and credit payment card products, and travel-related services to customers worldwide. The company operates through three main segments: Global Consumer Services Group, Global Commercial Services, and Global Merchant and Network Services. Its products and services include payment and financing products, network services, accounts payable expense management products and services, and travel and lifestyle services. Additionally, the company offers merchant acquisition and processing, servicing and settlement, point-of-sale marketing, and information products and services for merchants; and fraud prevention services, as well as the design and operation of customer loyalty programs. The company sells its products and services to various customers, including consumers, small businesses, mid-sized companies, and large corporations through a variety of channels such as mobile and online applications, third-party vendors and business partners, direct mail, telephone, in-house sales teams, and direct response advertising. American Express Company was founded in 1850 and is headquartered in New York, New York.
Research: AXP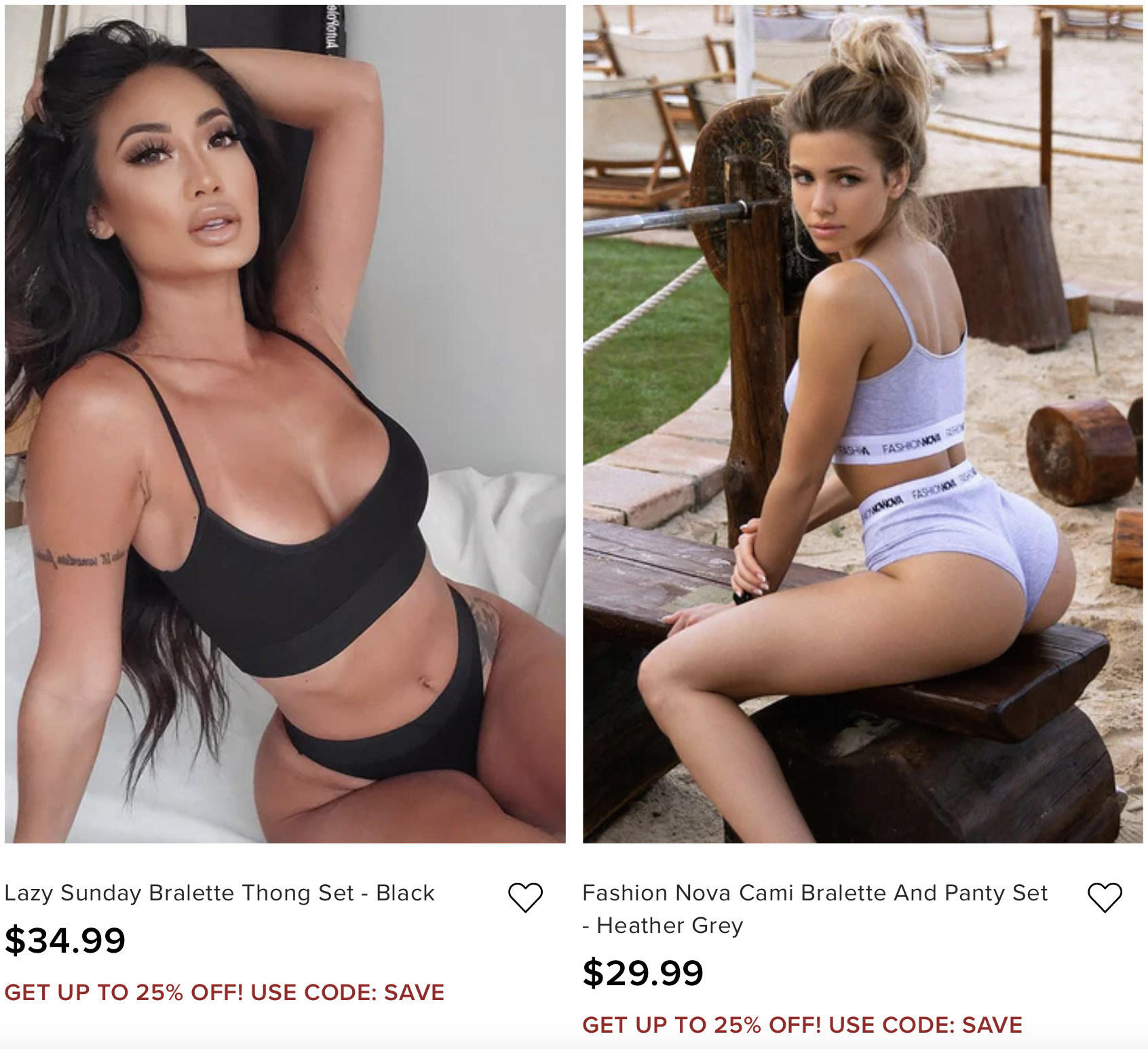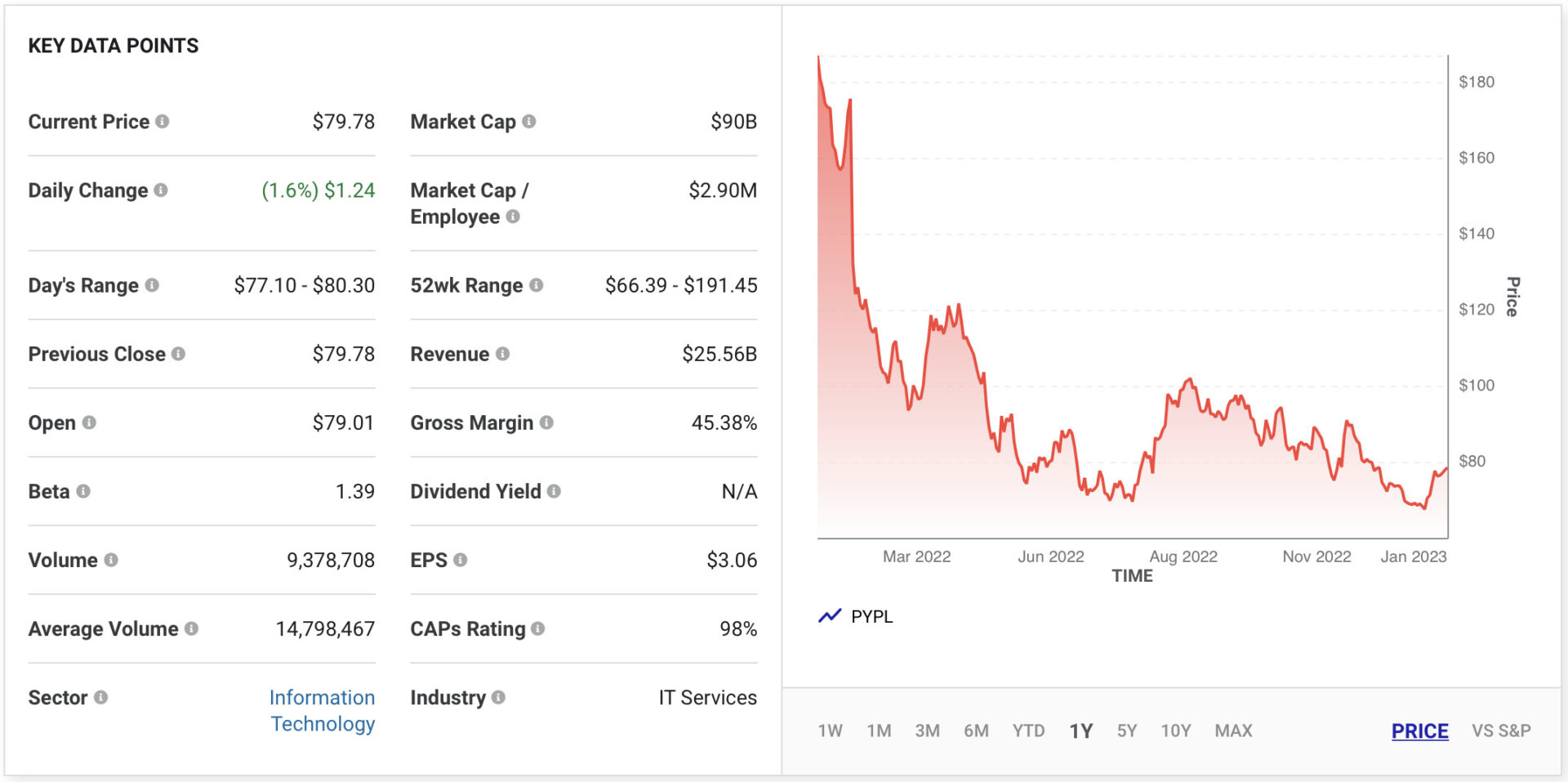 Company: PayPal Holdings, Inc. is a technology company that operates a global platform for digital payments. It provides a wide range of payment solutions under various names such as PayPal, PayPal Credit, Braintree, Venmo, Xoom, Zettle, Hyperwallet, Honey and Paidy. The company's platform enables consumers to make and receive payments in over 200 markets, across 100 currencies, withdraw funds to bank accounts in 56 currencies and hold balances in their PayPal accounts in 25 currencies. The company was founded in 1998 and is headquartered in San Jose, California.
Research: PYPL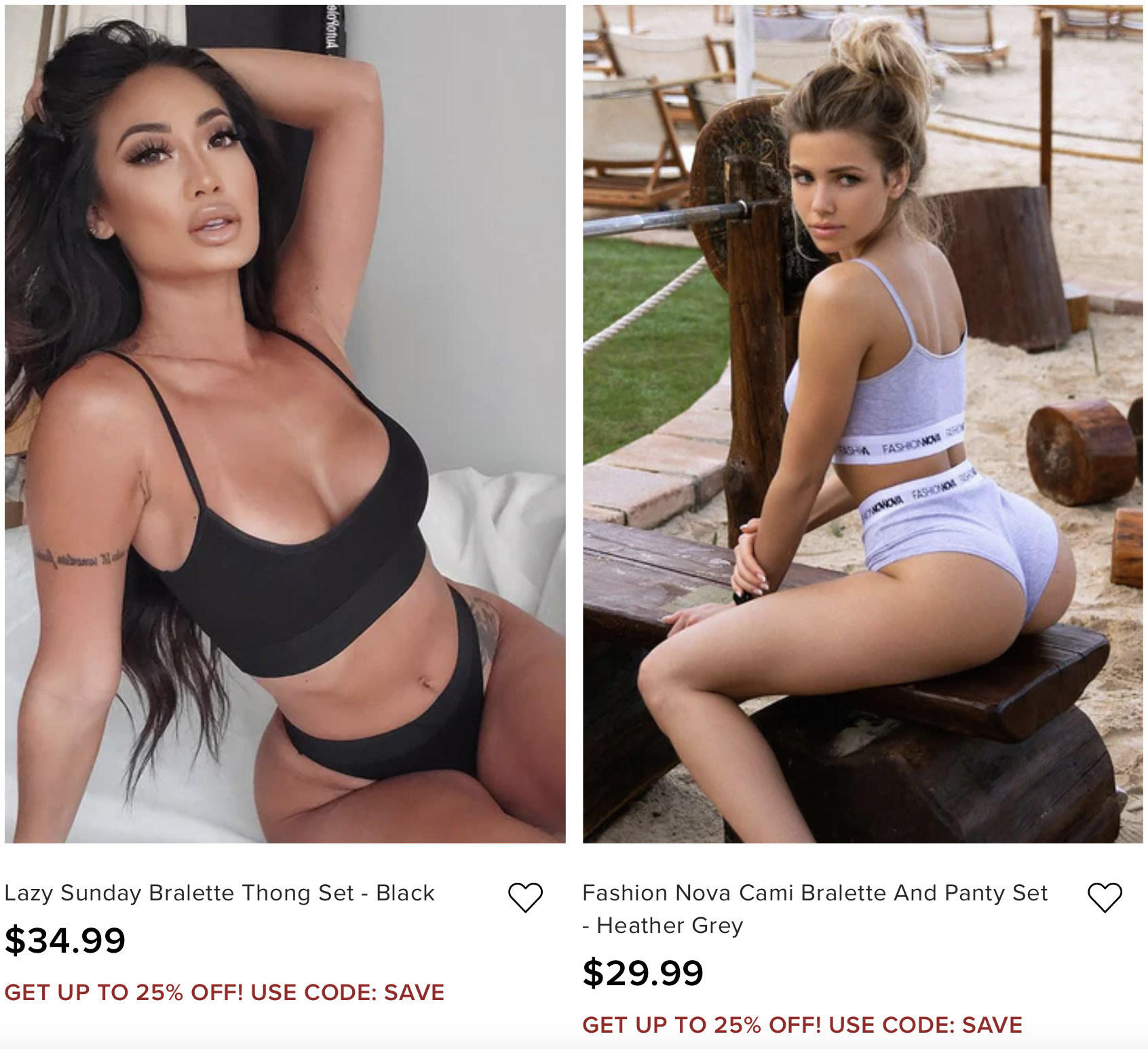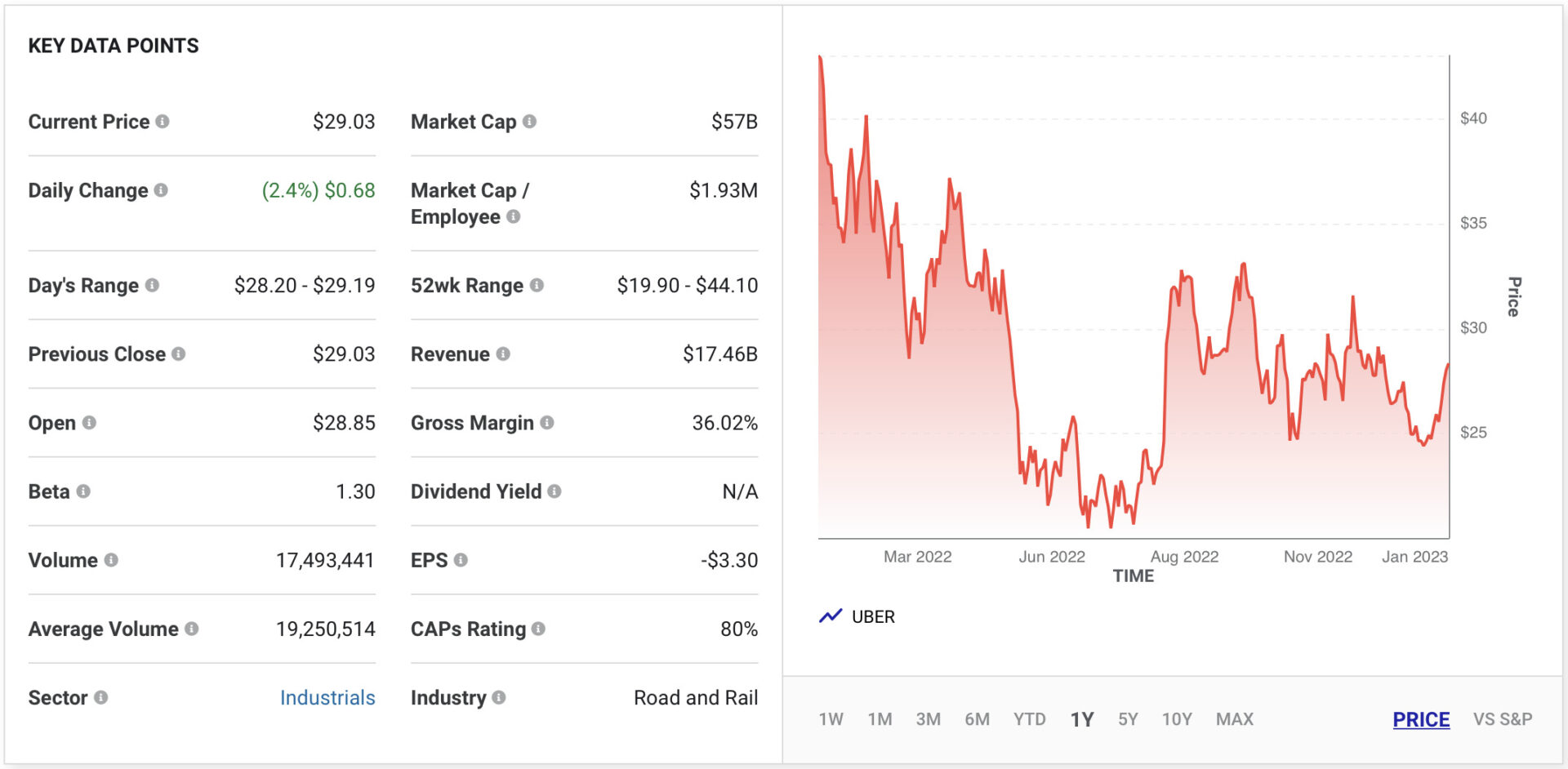 Uber Technologies (NYSE: UBER)
Company: Uber Technologies, Inc. is a technology company that develops and operates proprietary applications in regions around the world, including the United States, Canada, Latin America, Europe, the Middle East, Africa, and the Asia Pacific. The company connects consumers with independent providers of ride services for ridesharing services, as well as connects riders and other consumers with restaurants, grocers, and other stores with delivery service providers for meal preparation, grocery, and other delivery services. The company operates through three main segments: Mobility, Delivery, and Freight. The Mobility segment provides products that connect consumers with mobility drivers who provide rides in a range of vehicles, such as cars, auto rickshaws, motorbikes, minibuses, or taxis. It also offers financial partnerships, transit and vehicle solutions offerings. The Delivery segment allows consumers to search for and discover local restaurants, order a meal, and either pick-up at the restaurant or have the meal delivered, and offers grocery, alcohol, and convenience store delivery, as well as select other goods. The Freight segment connects carriers with shippers on the company's platform and enables carriers upfront, transparent pricing, and the ability to book a shipment, as well as transportation management and other logistics services offerings. The company was originally known as Ubercab, Inc. and changed its name to Uber Technologies, Inc. in February 2011. Uber Technologies, Inc. was founded in 2009 and is headquartered in San Francisco, California.
Research: UBER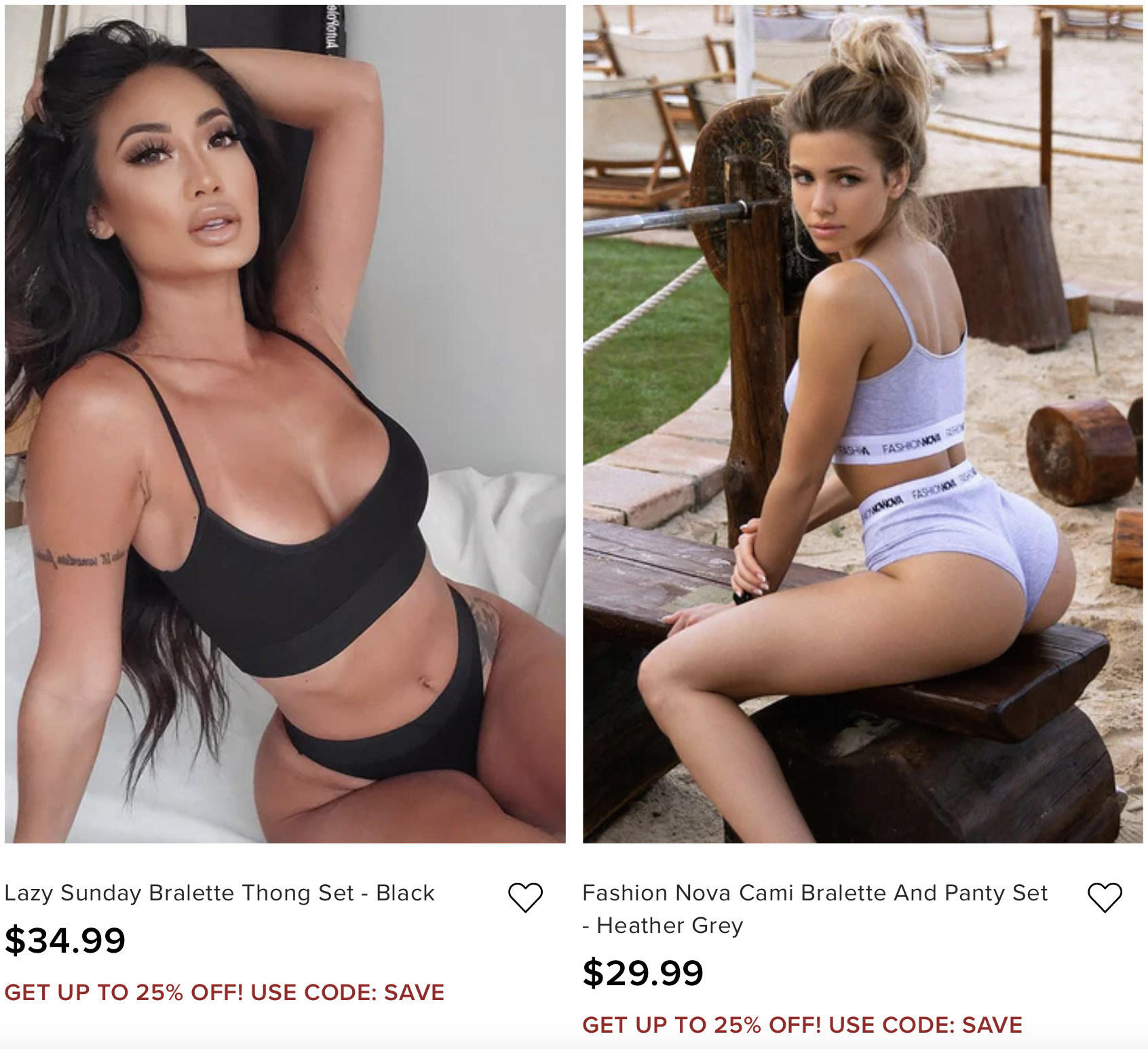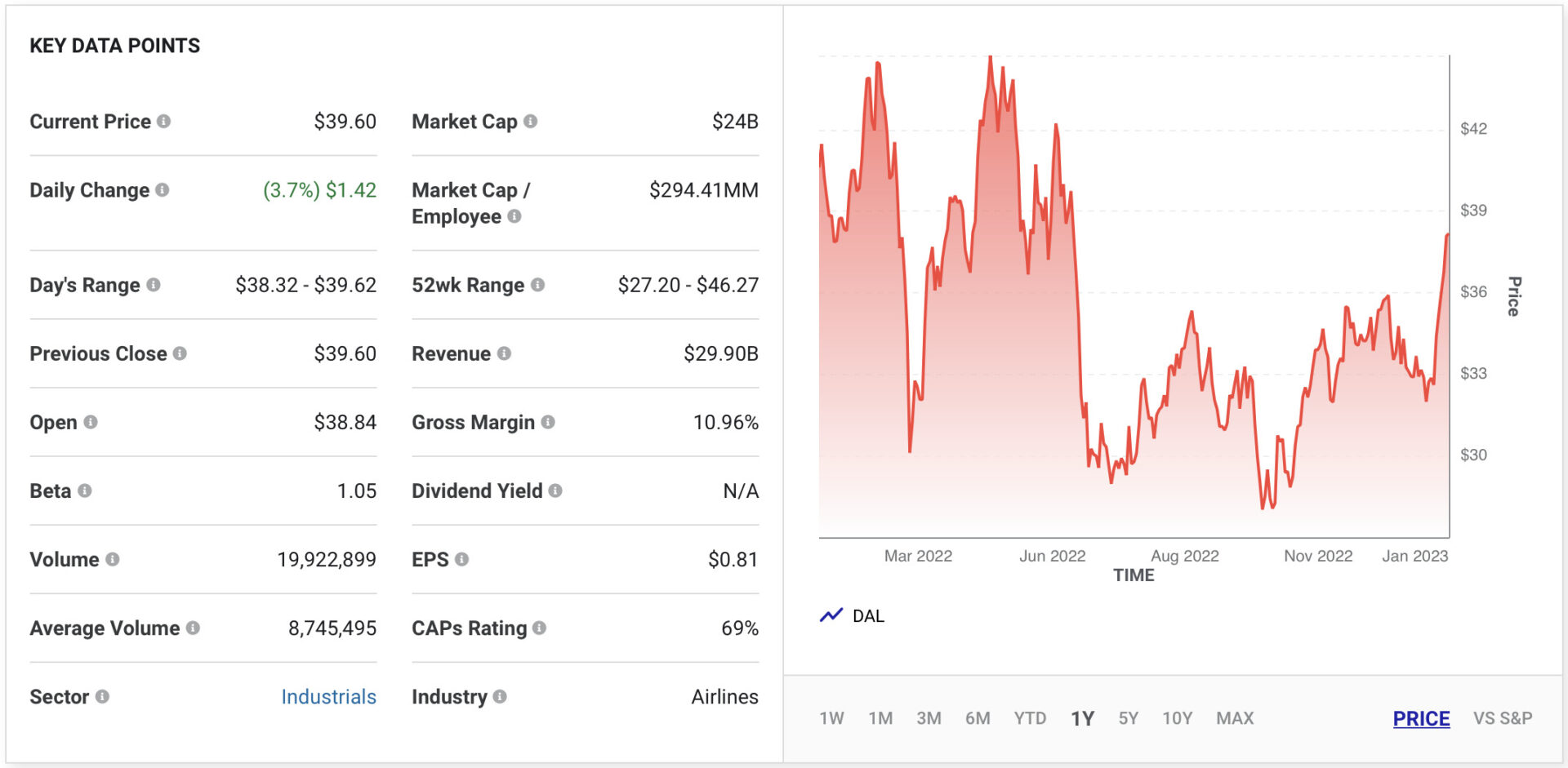 Delta Air Lines (NYSE: DAL)
Company: Delta Air Lines, Inc. is a leading provider of scheduled air transportation services for passengers and cargo both within the United States and internationally. The company operates through two main segments: Airline and Refinery. Its domestic network is centered around key hubs in Atlanta, Minneapolis-St. Paul, Detroit, and Salt Lake City, as well as coastal hubs in Boston, Los Angeles, New York-LaGuardia, New York-JFK, and Seattle. Its international network focuses on hubs and market presence in cities such as Amsterdam, Mexico City, London-Heathrow, Paris-Charles de Gaulle, and Seoul-Incheon. The company sells its tickets through a variety of channels, including its website delta.com and the Fly Delta app, reservations, online travel agencies, traditional brick-and-mortar agencies, and other distribution channels. In addition to its core air transportation services, the company also offers aircraft maintenance and engineering support, repair and overhaul services, vacation packages to third-party consumers, aircraft charters, and management and programs. The company operates a fleet of approximately 1,200 aircrafts. Delta Air Lines was founded in 1924 and is headquartered in Atlanta, Georgia.
Research: DAL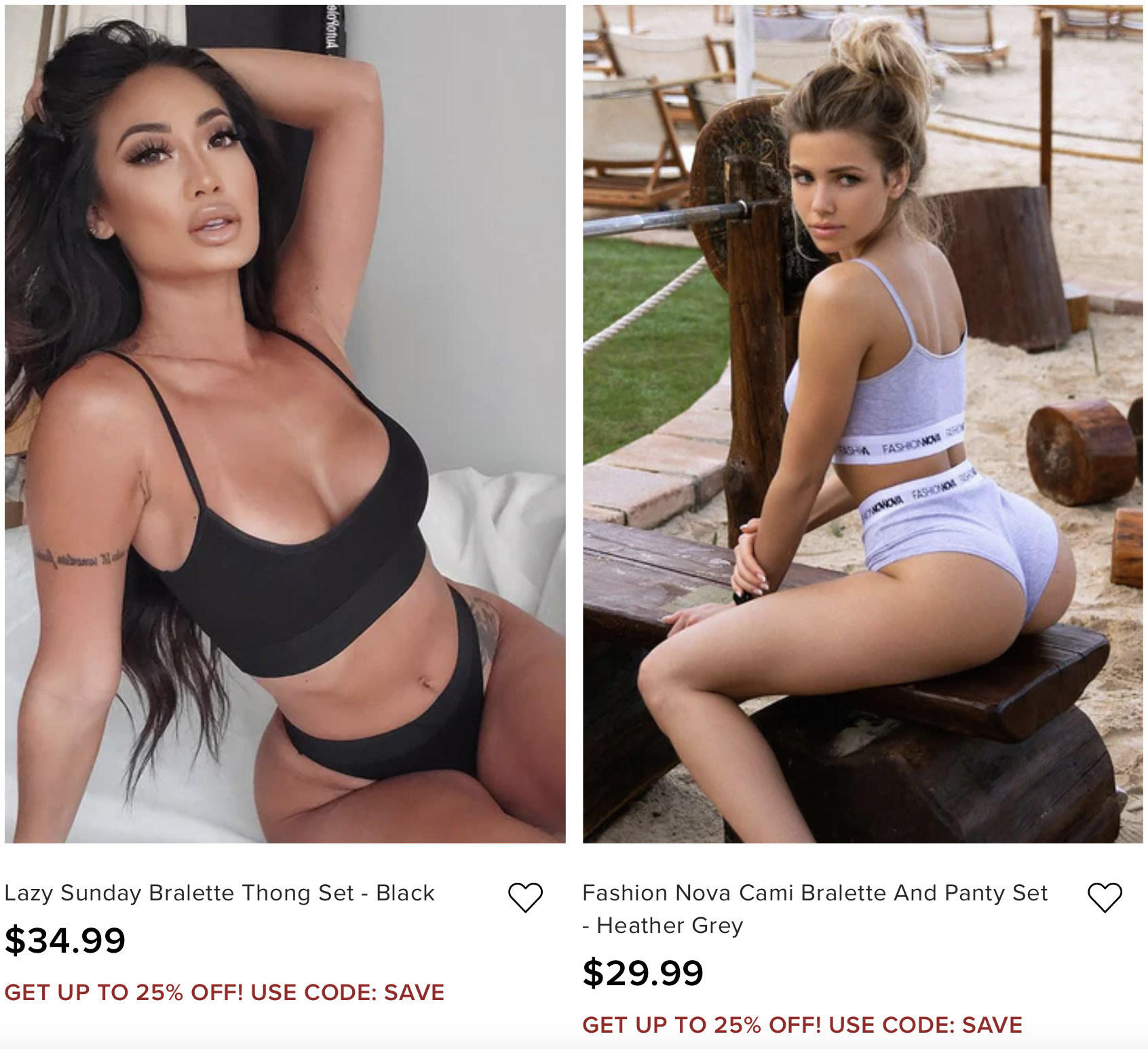 Financial Advice Disclaimer
All opinions expressed by the Show Participants are solely their current opinions and do not reflect the opinions of CNBC, NBC UNIVERSAL, their parent company, the author, TheSmokingChair.com or any of their related companies or affiliates or the companies with which the Show Participants or author are affiliated and may have been previously disseminated by them. The Show Participants' and author's opinions are based upon information they consider reliable, but neither CNBC or TheSmokingChair.com, nor their affiliates and/or subsidiaries, nor the companies with which such participants are affiliated, warrant its completeness or accuracy, and it should not be relied upon as such. No part of the Show Participants' or author's compensation from CNBC or TheSmokingChair.com is related to the specific opinions they express. 
Past performance is not indicative of future results. Neither the Show Participants nor CNBC nor TheSmokingChair.com or its authors guarantee any specific outcome or profit.  You should be aware of the real risk of loss in following any strategy or investment discussed on the show.  Strategies or investments discussed may fluctuate in price or value.
Investments or strategies mentioned in this show may not be suitable for you and you should make your own independent decision regarding them.  This material does not take into account your particular investment objectives, financial situation or needs and is not intended as recommendations appropriate for you.  You should strongly consider seeking advice from your own investment adviser.
If you found this video helpful and know of someone that would benefit from this video, please share it. 🍻🇺🇸📣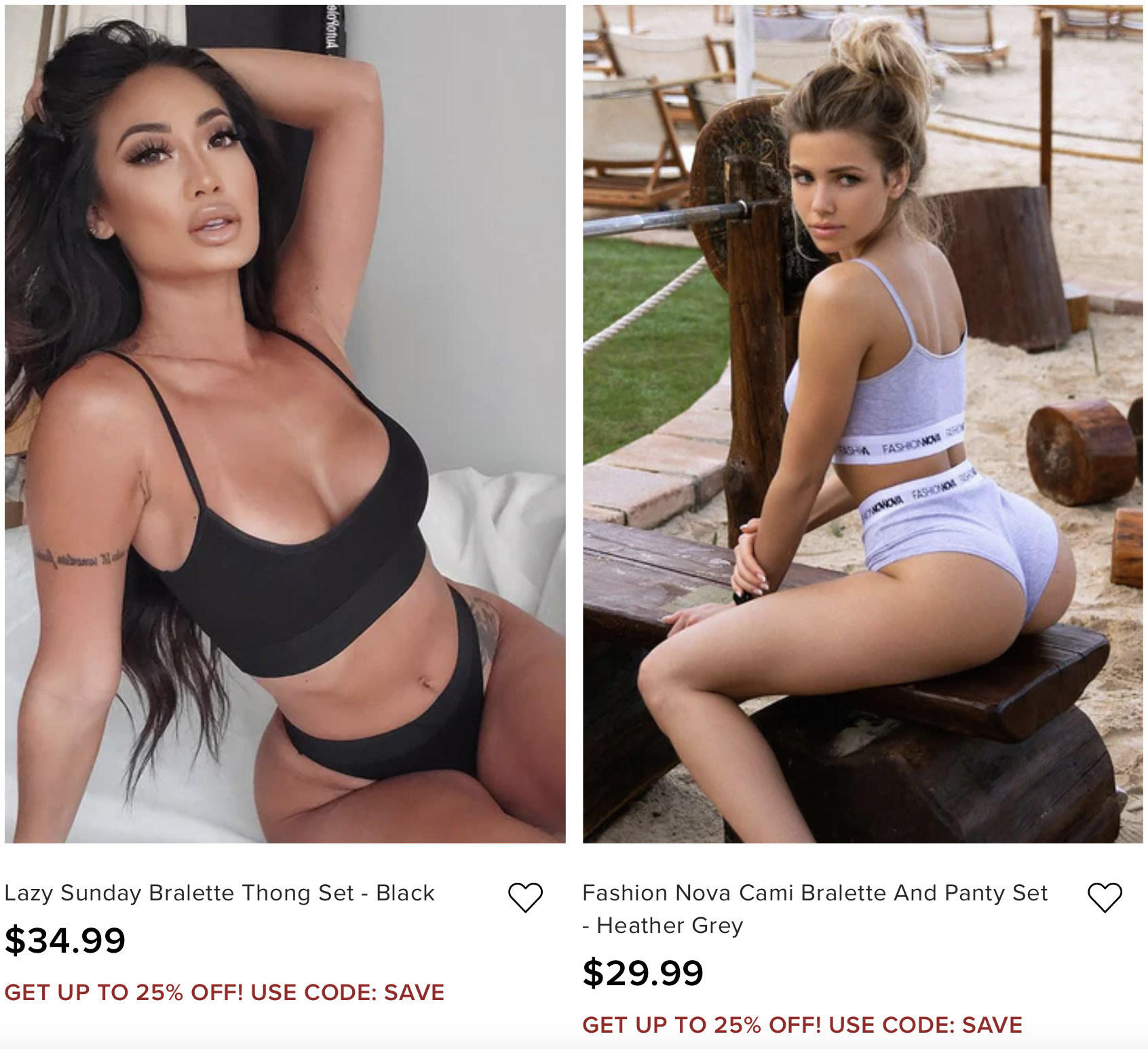 Heavily researched. Thoroughly vetted.