When you purchase products or services through our links we earn a small commission. Thank you.
Former White House Chief of Staff Claims Trump Is the "Only Republican Who Can Lose" in 2024
Seth Meyers' monologue from Thursday, November 17.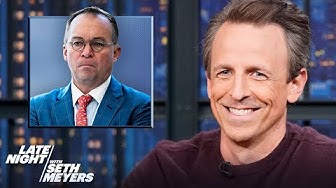 If you found this video helpful and know of someone that would benefit from this video, please share it. 🍻🇺🇸📣
Heavily researched. Thoroughly vetted.
BY OMNICORE     Nov 26, 2021
BY SOLO STOVE     Nov 26, 2021
BY CROWD COW     Nov 26, 2021
BY CALIFORNIA WINE CLUB     Nov 26, 2021