When you purchase products or services through our links we earn a small commission. Thank you.
Fox News Calls T**** A "Loser" | Is Meta Totally Zucked?
The former president's failure to boost GOP candidates in the midterms has former friends like Fox News and The Wall Street Journal calling him names, and the turmoil at Facebook continued this week as Meta leader Mark Zuckerberg announced the layoff of 11,000 workers.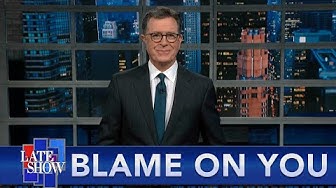 If you found this video helpful and know of someone that would benefit from this video, please share it. 🍻🇺🇸📣
Heavily researched. Thoroughly vetted.
BY OMNICORE     Nov 26, 2021
BY SOLO STOVE     Nov 26, 2021
BY CROWD COW     Nov 26, 2021
BY CALIFORNIA WINE CLUB     Nov 26, 2021