When you purchase products or services through our links we earn a small commission. Thank you.
Fox News Cuts Away from Trump's 2024 Speech, Jimmy Addresses RIPJimmyFallon Hashtag Death Hoax
Jimmy addresses Fox News cutting away from Trump's 2024 presidential announcement speech and the RIPJimmyFallon hashtag death hoax trending on Twitter.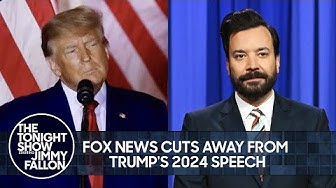 If you found this video helpful and know of someone that would benefit from this video, please share it. 🍻🇺🇸📣
Heavily researched. Thoroughly vetted.