When you purchase products or services through our links we and our partners earn a small commission. Thank you.
Fox News Guest Accidentally Slips, Scrambles To Cover Up Truth
Tucker Carlson's guest, Miranda Devine, accidentally lets slip how little impact the Hunter Biden files released by Elon Musk on Twitter have for Republicans during a Fox News interview. John Iadarola and Brett Erlich break it down on The Damage Report.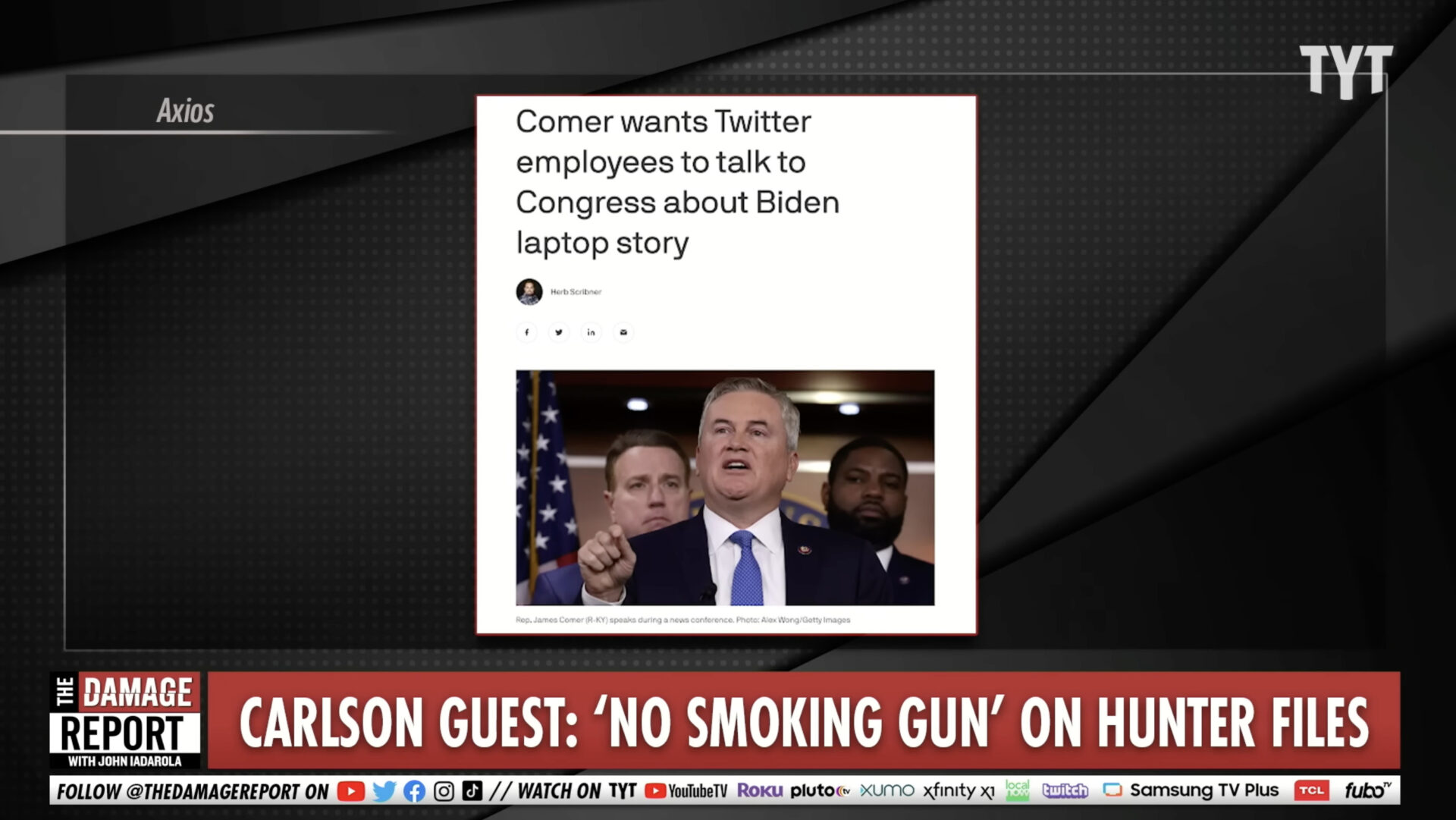 "MIRANDA DEVINE (GUEST): Look, I think we've seen quite a bit that's useful. It's not really the smoking gun we'd hoped for. I feel that Elon Musk has held back some materials — in particular, there's a Tweet in which Matt Taibbi says, well, he hasn't seen any evidence that law enforcement specifically warned off Twitter from our story. That's just not correct. I've seen a sworn affidavit from Yoel Roth, the former head of Twitter's Trust and Safety. He was meeting every week before the election with FBI and other intelligence officials."
Read more here: Tucker Carlson guest admits the Twitter documents released by Elon Musk are "not really the smoking gun we'd hoped for" – https://www.mediamatters.org/fox-news…
If you found this video helpful and know of someone that would benefit from this video, please share it. 🍻🇺🇸📣
Heavily researched. Thoroughly vetted.