When you purchase products or services through our links we earn a small commission. Thank you.
Grandma, Here's Your Gin (a Christmas martini)
Today's video is a special edition! Here's my entry to the Christmas Martini Challenge. I'm calling it "Grandma, Here's Your Gin". Keeping it in the style of a classic gin martini, this one's strong and bold to get you through your holidays. Cheers everyone! 🍸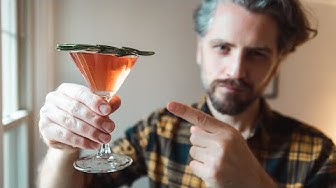 THE RECIPE
2 oz. (60 ml) Plymouth Gin
1/2 oz. (7.5 ml) Cocchi Americano
1/4 oz. (7.5 ml) Marie Brizard Orange Curaçao
1 dash Angostura bitters
Rosemary sprig for garnish
If you found this video helpful and know of someone that would benefit from this video, please share it. 🍻🇺🇸📣
Heavily researched. Thoroughly vetted.