When you purchase products or services through our links we earn a small commission. Thank you.
Homemade Green Bean Casserole
Homemade Green Bean Casserole is the side dish you can't live without! Check out the scratch-made cream of mushroom base, fresh green beans and fried buttermilk onion straws on top, as well as a killer technique that turns your gas grill into a broiler! All prepared on the Napoleon P500RSIB.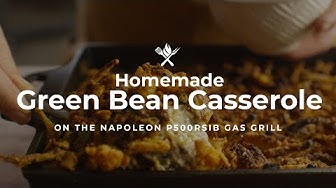 If you found this video helpful and know of someone that would benefit from this video, please share it. 🍻🇺🇸📣
Heavily researched. Thoroughly vetted.