When you purchase products or services through our links we earn a small commission. Thank you.
Homemade Green Bean Casserole
Homemade Green Bean Casserole is the side dish you can't live without! Check out the scratch-made cream of mushroom base, fresh green beans and fried buttermilk onion straws on top, as well as a killer technique that turns your gas grill into a broiler! All prepared on the Napoleon P500RSIB.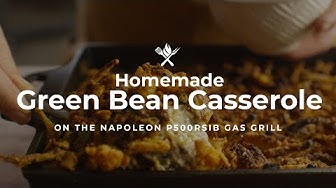 If you found this video helpful and know of someone that would benefit from this video, please share it. 🍻🇺🇸📣
Wines
These are THE BEST LODI WINES that YOU CAN BUY right now.
Hats
Don't wear an old, dirty hat. These are some of the best styles of hats made for the course but will also look great off the course.
Heavily researched. Thoroughly vetted.
BY OMNICORE     Nov 26, 2021
BY SOLO STOVE     Nov 26, 2021
BY CROWD COW     Nov 26, 2021
BY CALIFORNIA WINE CLUB     Nov 26, 2021