When you purchase products or services through our links we earn a small commission. Thank you.
How to Perfectly Cook a Prime Rib | Chef Jean-Pierre
Hello There Friends, after many requests I am finally going to show you all how to Perfectly cook a Prime Rib! Roast Beef is one of my favourite things to eat even when its cold, serve it alongside a sauce, in a sandwich, have fun with it and make it with whatever you want! Truly an amazing piece of meat.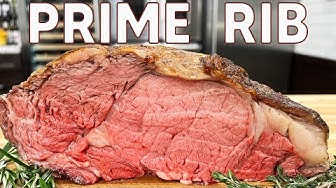 Truly an amazing piece of meat. Let me know how you did in the comments below.
If you found this video helpful and know of someone that would benefit from this video, please share it. 🍻🇺🇸📣
Heavily researched. Thoroughly vetted.