When you purchase products or services through our links we earn a small commission. Thank you.
How to Throw a Thanksgiving Feast that Everyone Will Love | Best Thanksgiving Dishes
Make this Thanksgiving Feast epic with our deep fried turkey and our favorite side dishes!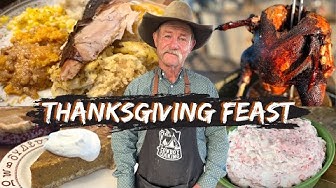 If you found this video helpful and know of someone that would benefit from this video, please share it. 🍻🇺🇸📣
Heavily researched. Thoroughly vetted.