When you purchase products or services through our links we earn a small commission. Thank you.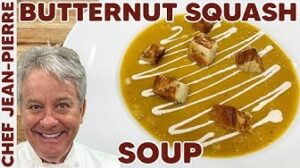 Hello There Friends, My Favourite Thanksgiving Soup today! Even though I love making this Soup for Thanksgiving, I can eat this Butternut Squash Soup all year round! I love eating soup, and if you love soup just as much as I do you will never get tired of the amazing balance found in this soup. Let me know what you think in the comments. Be sure to keep an eye out for all the videos coming out during Thanksgiving!
ADVERTISEMENT - CONTINUE READING BELOW
Heavily researched. Thoroughly vetted.
Eating well shouldn't feel like work.