Lodi's Highest-Rated Wines
These are THE BEST LODI WINES that YOU CAN BUY right now.
Full and rich with flavors of raspberry, rose petal, sage and soft-but-smoky tobacco. Silky, rich and smooth mouthfeel that makes this wine a definite people pleaser.
Dark Garnet in color, the wine gives aromas of Herbs de Provence, black raspberry and toast. The palate bursts with bright cherry and spice followed by a long finish. True to Klinker Brick style, the wine is balanced with juicy acidity and a fine tannin structure.
Pairs well with: grilled meats, osso bucco, or mushroom risotto.
The 2017 Victors Zinfandel is a lovely, well-balanced wine. This is beautiful and remarkable in its balance. Its vivid aromas and flavors of bright berries with a layered palate.
Pairs well with: grilled hamburgers.
The most select Cabernet Sauvignon offering from Michael David, Rapture presents tempting layers of juicy summer berries, black currant and molasses on the nose. Full bodied on the palate, complex flavors of Mission fig, blackberry jam, dark chocolate and peppery spice are framed by notes of toasted baguette emerging on the remarkably long finish.
🚨 BEST CONTENT 🚨 
💰 SPECIAL OFFERS 💰
📬 YOUR INBOX 📬
⬇️ SIGN UP FOR OUR NEWSLETTER ⬇️
~ EMAILED WEEKLY ~
A deep ruby color with abundant flavors of dark fruit. Ripe notes of blackberry and plum are coated with baking spice and vanilla. Full bodied with medium tannins.
Smooth, supple and concentrated, this lavishly fruity and jammy wine coats the palate with blackberry syrup, maple and boysenberry flavors. It's velvety and viscous.
This sleek but powerful wine offers a nose of black cherries and dark chocolate. The rich palate brings pure berry flavors that linger on the luscious finish. Overall, it has a deep saturated color, fragrant aromas and generous fruit flavors.
Rich, dark and chocolatey, this indulgent wine floods the palate with saturated blackberry jam and cocoa flavors interlaced with fine grained tannins. Excellent concentration and good balance make it suitable even for special occasions.
With a textured and layered mouthfeel, this wine over-delivers for its price point. A light to medium-bodied attack leads to pleasing flavors of pear, peach and lemon with a smooth, easy finish.
Pair with: Its aromas and flavors of ripe fruit, chalk, and mineral would provide a perfect pairing with a pan-fried panko-coated flounder.
As enchanting as she is coy, our Freakshow Chardonnay is crisp and fruit driven, with a playful zest that will tantalize any sailor she comes across. Light straw in color, her alluring aromas of juicy mango, pear and honeydew melon accentuate mouthwatering flavors of nectarine, freshly cut apple and crème brûlée. With a finish that lingers, she will leave you no choice but to come back for more.
Dried cherry notes meets jammy raspberry flavors in this user-friendly Zin, which is accented by dried herb and white pepper hints.
Pair with: This wine pairs well with Lamb.
Aromas of vanilla and buttered popcorn abound with a hint of apple pie. Pineapple and pears contribute to a sumptuous palate. A creamy body leads to a full mouth feel with a silky, rich finish.
Lodi, the self-proclaimed "Zinfandel Capital of the World", is home to some of the finest Zinfandels in California. The distinctive characteristics of the region are reflected in our 2018 Lodi Zinfandel. Beautifully expressive on the nose, with bold fruit notes that hint at what is to come. A lush, full-bodied Zinfandel, with bright red berry fruit of blackberry and dark cherry, accented by subtle spice, cocoa and hints of vanilla. The flavors linger on a long finish perfectly balanced with soft, velvety tannins.
Pairs with: This full-bodied round Zinfandel makes an excellent food pairing choice for anything hot off the grill, such as grilled tri-tip steak.
The 2018 Cabernet Sauvignon exhibits dark garnet color, intense blueberry aromas with hints of cassis and supple dark cherry on the palate. Fully integrated and well balanced, this wine has great tannin with a long, lingering finish.
A perfect wine for the warm summer months, this clean, light and refreshing Picpoul Blanc. A pretty nose of orange blossom and jasmine leads to a seamless, clean texture with light citrus flavors of lemon and honeydew melon.
A dark, inky color with aromas of blackberry and violet. Flavors of currants and plum abound, with a touch of dark chocolate. Spicy oak notes round out the finish on this well-structured wine.
As full bodied as the two stars of the label, Petite Petit is a grandiose, booming, larger-than-life type of wine! Opening the show with aromas of dark fruit, summer strawberries and fig, this wine showcases rich flavors of blackberry, espresso and vanilla bean on the palate. Dark, robust and deeply satisfying!
Dark fruits like Blueberry and Plum are perfectly balanced by notes of caramel and a long finish. 
Pair with: Pair chicken & dumplings, Tuscan porterhouse steak w/ red peppercorn jus, sharp cheddar, and aged Gouda.
More of Lodi's Best Wines
Harney lanes winery, what can I tell you about these guys?. They make a good bottle of wine, they have a great location, great atmosphere, and they do all kinds of cool snack foods throughout the day, and other kinds of events.
Wow! The grounds were absolutely beautiful. My group of 6 had seating near the water fountain and it was simply amazing. The ambiance was so nice. Good music, perfect weather, great service, great food, and the wine was on point! I've found a new favorite, Earthquake Cab.
This is a really cute winery with good wines! My partner and I came here for the weekend a bit ago, and are looking forward to coming again! Vibe on the interior is very much of a cabin kind with relaxation. Overall, wines were really good here.
My fiancé and I love this winery! Their sparkling rosé and barbera are very tasty. Staff is friendly every time we visit! We have yet to try the paddle boats, but it looks really fun. Sometimes we miss the food truck. But the brunch food truck is really yummy. Call ahead and ask if you want to bring your own snacks/charcuterie. Keep being awesome Valensin!!
This winery is truly a hidden gem!
We stopped by for Sunset Sippin' on a Friday night; they offer wine to purchase by the glass or bottle with live music & lawn seating $10/person. The vineyards are beautiful & are family & pet friendly.
We purchased a bottle of their Reserve Spanish blend, I thought it was quite good for a blend. I saw many groups purchase their sparkling wine, definitely going to try that one next!
The live music was such a treat! The band played so well & had such a great set list. Definitely will be returning & encourage everyone to take advantage of the Sunset Sippin' they offer.
Best Place To Stay in Lodi
'Everything was absolutely perfect. Our first time and we're here only because of a recommendation.  It was my birthday and my husband treated me to a day of pampering. Started with a massage by Amy.  Best massage in 30 years.  Came stressed from work and was like puddy when she finished. Relaxed in their tranquility room, til my Facial Cosmotologist Hannah came to give me, by far, best Facial ever! Our room was beautiful, property so lush and finished evening having delicious dinner at Towne House.  We will absolutely be back. What a hidden treasure.'
~ Terri P. ~
Best Charcuterie Supplies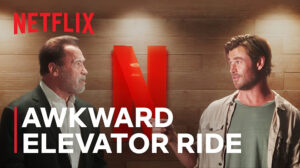 Entertainment
Chief Action Officer Arnold Schwarzenegger has a few ideas for Chris Hemsworth. What could go wrong?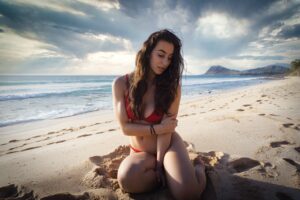 Partisan For The People
Universal Basic Income (UBI) provides a solution to the problem of poverty and mass incarceration that cashless bail does not. While cashless bail may address the issue of pretrial detention, UBI addresses the root causes of poverty and crime by providing every citizen with a guaranteed income.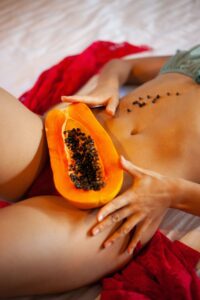 Opinion
The Trump administration's approach to immigration had a significant impact on the agricultural industry, leading to a shortage of farm labor and ultimately causing an inflation of food prices in grocery stores.