When you purchase products or services through our links we and our partners earn a small commission. Thank you.
MAGA Congressman EXPOSED Spreading Disinformation about Democratic Colleague
Florida Republican MAGA Congressman Brian Mast was caught spreading disinformation on social media about Democratic Congresswoman Sheila Jackson Lee. MeidasTouch host Ben Meiselas reports.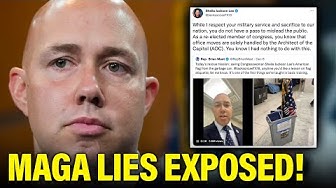 If you found this video helpful and know of someone that would benefit from this video, please share it. 🍻🇺🇸📣
Heavily researched. Thoroughly vetted.
BY OMNICORE     Nov 26, 2021
BY SOLO STOVE     Nov 26, 2021
BY CROWD COW     Nov 26, 2021
BY CALIFORNIA WINE CLUB     Nov 26, 2021