When you purchase products or services through our links we and our partners earn a small commission. Thank you.
Monstrous Winter Storm Leaving 14 Million Under Alerts
A massive winter storm is barreling east, leaving roughly 14 million Americans across the upper Midwest and Great Plains under winter alerts. NBC News' Morgan Chesky has the latest on the dangerous blizzard and Dylan Dreyer has the forecast.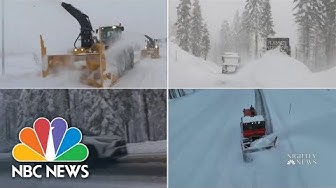 If you found this video helpful and know of someone that would benefit from this video, please share it. 🍻🇺🇸📣
Heavily researched. Thoroughly vetted.