When you purchase products or services through our links we earn a small commission. Thank you.
Nancy Pelosi Steps Down, CNN Bans Drinking for New Year's Eve Coverage | The Tonight Show
Jimmy addresses Speaker Nancy Pelosi stepping down as the House Democratic leader and CNN no longer allowing their anchors to drink during the network's New Year's Eve coverage.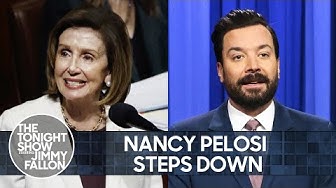 If you found this video helpful and know of someone that would benefit from this video, please share it. 🍻🇺🇸📣
Heavily researched. Thoroughly vetted.