When you purchase products or services through our links we earn a small commission. Thank you.
Pelosi Won't Seek Re-Election & Herschel Walker Talks Vampires | The Daily Show
Herschel Walker gives a wild speech about vampires and werewolves, Pelosi will not seek re-election to a House leadership post, and NASA heads back to the moon for the first time in five decades.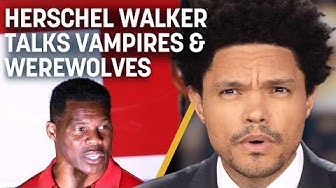 If you found this video helpful and know of someone that would benefit from this video, please share it. 🍻🇺🇸📣
Heavily researched. Thoroughly vetted.