When you purchase products or services through links on our page we earn a small commission. Thank you.
36 Political Documentaries And Mocumentaries That Are As Entertaining As They Are Informative — And How You Can Stream Them
Political drama can often be stranger than fiction. If you're looking to learn about the prominent political leaders whose work influences our lives–beyond what you can read about in the paper or watch on the news–then you've come to the right place.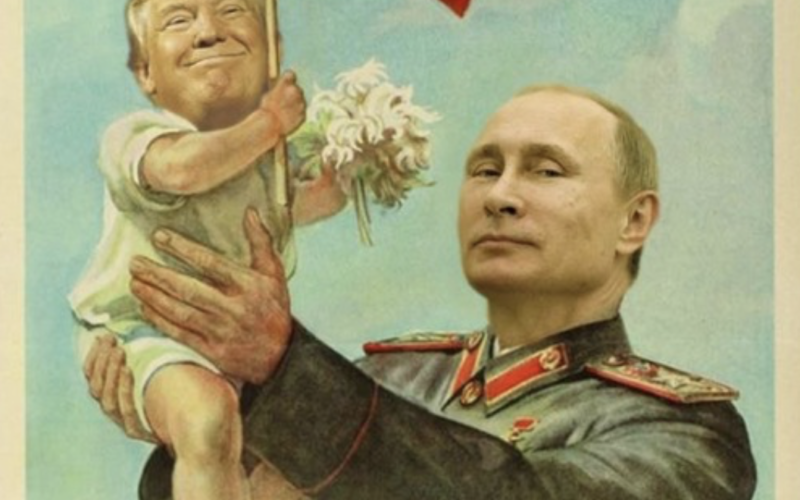 BEST BEST POLITICAL DOCUMENTARIES & MOCUMENTARIES
Is Donald Trump fit to hold the office of President of the United States? An eye-opening analysis of Trump by leading US mental health professionals and Republican strategists, on the record for the record. Science. Truth. Duty to Warn.
An in-depth look at the prison system in the United States and how it reveals the nation's history of racial inequality.
Russian president Vladimir Putin attacks the 2016 American presidential election in collaboration with the Trump campaign.
After Truth: Disinformation and the Cost of Fake News
Directed by Andrew Rossi ("Page One: Inside the New York Times," HBO's "Le Cirque: A Table in Heaven") and executive produced by CNN's Brian Stelter, After Truth examines "fake news," its victims, its perpetrators, and its consequences.
ADVERTISEMENT - CONTINUE READING BELOW
Was there Russian interference in the 2016 election? This two-part documentary directed by Emmy(R) and Academy Award(R) Winner Alex Gibney is a product of years of reporting on that disturbing question. With never-before-seen footage inside Russian troll farms, and videos unearthed from the Russian deep web, the film digs into the sophisticated plans to undermine democracy.
All In: The Fight For Democracy
In anticipation of the 2020 presidential election, ALL IN: THE FIGHT FOR DEMOCRACY examines the often overlooked, yet insidious issue of voter suppression in the United States The film interweaves personal experiences with current activism and historical insight to expose a problem that has corrupted our democracy from the very beginning. With the perspective and expertise of Stacey Abrams, the former Minority Leader of the Georgia House of Representatives, the documentary offers an insider's look into laws and barriers to voting that most people don't even know is a threat to their basic rights as citizens of the United States.
In the first year of the Trump presidency, the Alt-Right is on the rise and civil rights organizations like the shadow collective Antifa and the NAACP are fighting back. Following such leaders as, Richard Spencer, an Alt-Right leader and Daryle Lamont Jenkins, an Anifa activist, "Alt-Right: Age of Rage" investigates both sides of the battle, in a hard-hitting expose. As tensions between Americans boil over, the battle culminates in the tragic events of Charlottesville, VA.
ADVERTISEMENT - CONTINUE READING BELOW
From his first days as president to his last, how Trump stoked division, violence and insurrection. This journalism is made possible by viewers like you.  
In the wake of the Jan. 6 attack on the Capitol, FRONTLINE investigates how Donald Trump's presidency laid the groundwork for bitter divisions, violence and ultimately insurrection. "Trump's American Carnage" investigates Trump's siege on his enemies, the media and even the leaders of his own party, who for years ignored the warning signs of what was to come.
The documentary is from veteran FRONTLINE filmmaker Michael Kirk, who with his team has made five installments of FRONTLINE's election-year series The Choice and nearly 20 documentaries about the Trump and Obama eras.
Cultures collide. Hope survives. When a Chinese billionaire re-opens a factory and hires two thousand blue-collar Americans, early days of hope and optimism give way to setbacks as high-tech China clashes with working-class America.
FRONTLINE, ProPublica and UC Berkeley's Investigative Reporting Program present "American Insurrection": a timely, 90-minute documentary that probes the far-right groups and leaders responsible for the recent threats and violence. This journalism is made possible by viewers like you.  
Over the last three years, FRONTLINE has collaborated with ProPublica to investigate the rise of extremism in America. Now, in the aftermath of the assault on the U.S. Capitol, FRONTLINE, ProPublica and UC Berkeley's Investigative Reporting Program team up to examine how far-right groups were emboldened and encouraged by former President Trump and how individuals were radicalized and brought into the political landscape.
ADVERTISEMENT - CONTINUE READING BELOW
Becoming is an intimate look into the life of former First Lady Michelle Obama during a moment of profound change, not only for her personally but for the country she and her husband served over eight impactful years in the White House. The film offers a rare and up-close look at her life, taking viewers behind the scenes as she embarks on a 34-city tour that highlights the power of community to bridge our divides and the spirit of connection that comes when we openly and honestly share our stories.
Biography: The Trump Dynasty
As part of the A&E's award-winning Biography series, "Biography: The Trump Dynasty" traces three generations of the Trump family saga and offers an in-depth exploration of the family's rise to power—from Frederick Trump's arrival in America to the origins of a New York real-estate empire led by Donald's father, Fred, to Donald Trump's career as a best-selling author, reality television star, and the lead up to his 2016 presidential campaign.
Every year, 1,100 boys head to Austin, TX. Only one will be elected Governor.
The sensational winner of the Grand Jury Prize for documentary at this year's Sundance Film Festival, Boys State is a wildly entertaining and continually revealing immersion into a week-long annual program in which a thousand Texas high school seniors gather for an elaborate mock exercise: building their own state government. Filmmakers Jesse Moss and Amanda McBaine closely track the escalating tensions that arise within a particularly riveting gubernatorial race, training their cameras on unforgettable teenagers like Ben, a Reagan-loving arch-conservative who brims with confidence despite personal setbacks, and Steven, a progressive-minded child of Mexican immigrants who stands by his convictions amidst the sea of red. In the process, they have created a complex portrait of contemporary American masculinity, as well as a microcosm of our often dispiriting national political divisions that nevertheless manages to plant seeds of hope.
ADVERTISEMENT - CONTINUE READING BELOW
DARK MONEY, a political thriller, examines one of the greatest present threats to American democracy: the influence of untraceable corporate money on our elections and elected officials. The film takes viewers to Montana—a frontline in the fight to preserve fair elections nationwide—to follow an intrepid local journalist working to expose the real-life impacts of the US Supreme Court's Citizens United decision. Through this gripping story, DARK MONEY uncovers the shocking and vital truth of how American elections are bought and sold. This Sundance award-winning documentary is directed/produced by Kimberly Reed (PRODIGAL SONS) and produced by Katy Chevigny (E-TEAM).
Day of Rage: How Trump Supporters Took the U.S. Capitol
The Jan. 6 attack on the U.S. Capitol was perhaps the most widely documented act of political violence in history. The New York Times obtained, analyzed and mapped out thousands of cellphone videos, police bodycam recordings and internal police audio to provide the most complete picture to date of what happened — and why. Our Oscar-shortlisted documentary "Day of Rage" charts in chilling detail how the peaceful transition of power was disrupted by rioters who stormed a seemingly impenetrable seat of government.
From the creators of Enron and Going Clear comes an all-new Netflix Original Documentary Series exposing the greed, corruption, and crime spreading through our global economy. Dirty Money is now streaming on Netflix.
DON'T LOOK UP tells the story of two low-level astronomers who must go on a giant media tour to warn mankind of an approaching comet that will destroy planet Earth.
ADVERTISEMENT - CONTINUE READING BELOW
Michael Moore's "Fahrenheit 11/9" is a provocative and comedic look at the times in which we live. It will explore the two most important questions of the Trump Era: How the f**k did we get here, and how the f**k do we get out? It's the film to see before it's too late.
Four Hours At The Capitol
Four Hours At The Capitol, a harrowing and immersive chronicle of the insurrection at the U.S. Capitol, features never-before-seen footage and vivid first-hand accounts from lawmakers, staffers, police officers, protesters, and rioters who stormed the Capitol building.
The whole world was shocked by the rise Donald Trump, but there was one man who had been plotting it for years: Roger Stone. Diving deep into the mind of the master manipulator, Get Me Roger Stone provides a raw perspective on the transformation of American politics. Now Streaming on Netflix.
Get ready for the most irresistible comedy event of the summer. From writer/director Jon Stewart comes the comedy of a Democrat political consultant (Carell) who helps a retired Marine colonel (Cooper) run for mayor in a small Wisconsin town.
ADVERTISEMENT - CONTINUE READING BELOW
Follow the stories of four inspiring women who took on history in the 2018 midterm election.
Obama: In Pursuit of A More Perfect Union
The three-part documentary, Obama: In the Pursuit of a More Perfect Union, chronicles the personal and political journey of President Barack Obama, as the country grapples with its racial history. Through the story of one man irrevocably bound to the history of a country, the documentary reflects on the country's past and present national identity.
From Director Cullen Hoback and Executive Producer Adam McKay, the six-part #HBO original documentary series explores the origins of QAnon. #QIntotheStorm premieres March 21 at 9PM on HBO Max. Spanning three years in the making and traversing the globe, the series follows filmmaker Cullen Hoback on a labyrinthine journey to uncover the forces behind QAnon, a movement fueled by conspiracy theories that has grown in scope and political significance, chronicling its evolution in real-time and revealing how "Q" uses information warfare to game the internet, hijack politics and manipulate people's thinking.
ADVERTISEMENT - CONTINUE READING BELOW
At the age of 84, U.S. Supreme Court Justice Ruth Bader Ginsburg has developed a breathtaking legal legacy while becoming an unexpected pop culture icon. But without a definitive Ginsburg biography, the unique personal journey of this diminutive, quiet warrior's rise to the nation's highest court has been largely unknown, even to some of her biggest fans – until now. RBG is a revelatory documentary exploring Ginsburg 's exceptional life and career from Betsy West and Julie Cohen, and co-produced by Storyville Films and CNN Films.
45 years after it revolutionized abortion law in America, the landmark 1973 US Supreme Court case Roe v. Wade is once again at a crossroads. Reversing Roe depicts the state of abortion and women's rights in America.
A secretive, high-tech gerrymandering initiative launched 10 years ago threatens to undermine our democracy. SLAY THE DRAGON follows everyday people as they fight to make their votes matter.
ADVERTISEMENT - CONTINUE READING BELOW
A cautionary tale for these times of democracy in crisis – the personal and political fuse to explore one of the most dramatic periods in Brazilian history. Combining unprecedented access to leaders past and present, including Presidents Dilma Rousseff and Lula da Silva, with accounts of her own family's complex past, filmmaker Petra Costa (ELENA) witnesses their rise and fall and the tragically polarized nation that remains.
They took your data. Then they took control. The Great Hack uncovers the dark world of data exploitation through the compelling personal journeys of players on different sides of the explosive Cambridge Analytica/Facebook data scandal.
The Swamp provides a look behind the curtain of Washington politics by following three renegade Republican Congressmen over the course of a pivotal year in politics as they champion the President's call to "drain the swamp."
ADVERTISEMENT - CONTINUE READING BELOW
On January 20th, 2020 the US and South Korea both discovered their first cases of COVID-19. However, 9 months later, the novel Coronavirus has claimed the lives of almost 200,000 Americans and caused staggering economic damage, while in South Korea, there were no significant lockdowns and, in an urbanized population of 51 million, only 344 lives have been lost. Where did we go wrong? Academy Award-winning filmmaker Alex Gibney, directing with Ophelia Harutyunyan and Suzanne Hillinger, interrogates this question and its devastating implications in Totally Under Control. With damning testimony from public health officials and hard investigative reporting, Gibney exposes a system-wide collapse caused by a profound dereliction of Presidential leadership. #TotallyUnderControl
FRONTLINE goes inside President Trump's fight against the investigation of his campaign and traces the dramatic events that led the White House and the nation to the brink of a Constitutional crisis. (Aired 2018) This journalism is made possible by viewers like you.  
In the 2018 documentary, Trump's Showdown, filmmaker Michael Kirk and his team (America After 9/11, Bannon's War) methodically reveal how an investigation into Russian interference in the 2016 election grew to threaten Donald Trump's presidency.
The film draws on more than 60 in-depth interviews with former heads of U.S. intelligence agencies, Trump insiders, attorneys, authors and journalists. Thousands of photographs and hundreds of hours of archival footage pull together the entire story – from the days just before Trump's inauguration to the increasingly chaotic events that ensnared powerful members of Trump's inner circle and threatened the president himself.
Angry supporters of U.S. President Donald Trump stormed the Capitol as Congress was preparing to certify Joe Biden's presidential win. Protesters made their way into the building, tear gas was fired and at least one civilian was shot and injured. Washington has been put on lockdown and the National Guard was brought in to try and disperse the crowds.
An examination of disgraced New York Congressman Anthony Weiner's mayoral campaign and the landscape of today's political landscape.
"White Noise" is the definitive inside story of the alt-right, following Richard Spencer, Lauren Southern, and Mike Cernovich as they ride a wave of racist ideas to viral fame. Even as the movement breaks into the mainstream, it fractures, leaving its leaders to grapple with backlash, infighting, and self-doubt.
Winter On Fire: Ukraine's Fight for Freedom
In just 93 days, what started as peaceful student demonstrations became a violent revolution. Netflix documentary Winter on Fire brings you the story of Ukraine's fight for freedom from the frontlines of the 2014 uprising.
ADVERTISEMENT - CONTINUE READING BELOW
Get right for the season with these Editor's Picks.
Heavily researched. Thoroughly vetted.