When you purchase products or services through our links we earn a small commission. Thank you.
Senate Passes Bill to Protect Same Sex Marriage, Spotify Wrapped Is Out! | The Tonight Show
Jimmy addresses the 2022 Rockefeller Center Christmas tree lighting and Will and Kate's first trip to the United States in nearly a decade.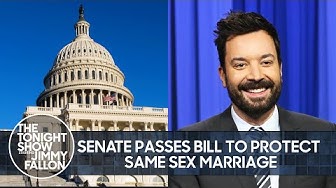 If you found this video helpful and know of someone that would benefit from this video, please share it. 🍻🇺🇸📣
Heavily researched. Thoroughly vetted.