When you purchase products or services through our links we earn a small commission. Thank you.
So. Many. Birdies. | The Rematch | Claire Hogle
HUGE thank you to Paris for being on the channel!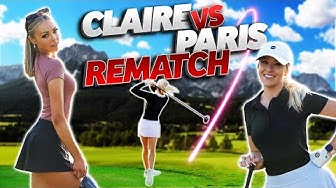 If you found this video helpful and know of someone that would benefit from this video, please share it. 🍻🇺🇸📣
Hats
Don't wear an old, dirty hat. These are some of the best styles of hats made for the course but will also look great off the course.
Wines
These are THE BEST LODI WINES that YOU CAN BUY right now.
Heavily researched. Thoroughly vetted.