When you purchase products or services through our links we earn a small commission. Thank you.
STOP TOPPING YOUR WOODS – Learn to hit a wood off the ground
How to stop topping your golf shots, specifically your woods including fairway woods and your hybrids. What you will learn will help your stop topping any shot including your irons and your driver but Danny in this video Danny puts particular emphasis on your fairway woods and hybrids.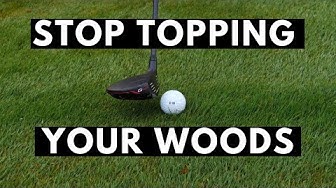 Players like Tiger Woods, Rory Mcilroy, Jason Day and Dustin Johnson are wonderful hybrid and fairway wood players and no matter your age or ability you can copy simple things that they do to eliminate the top shot for good.
Learn this and more in this weeks golf lesson, plus as a massive thank you for supporting my channel I'd like to give you two bonus videos that will help you to generate more distance and accuracy off the tee too.
If you found this video helpful and know of someone that would benefit from this video, please share it. 🍻🇺🇸📣
Heavily researched. Thoroughly vetted.