When you purchase products or services through links on our page we earn a small commission. Thank you.
'Must Watch' Documentaries You Can Stream At Home — and How To Watch Them
Sometimes you want to watch something that is informative and entertaining. We did the research and compiled a list of our favorite documentaries that meet the moment. Enjoy!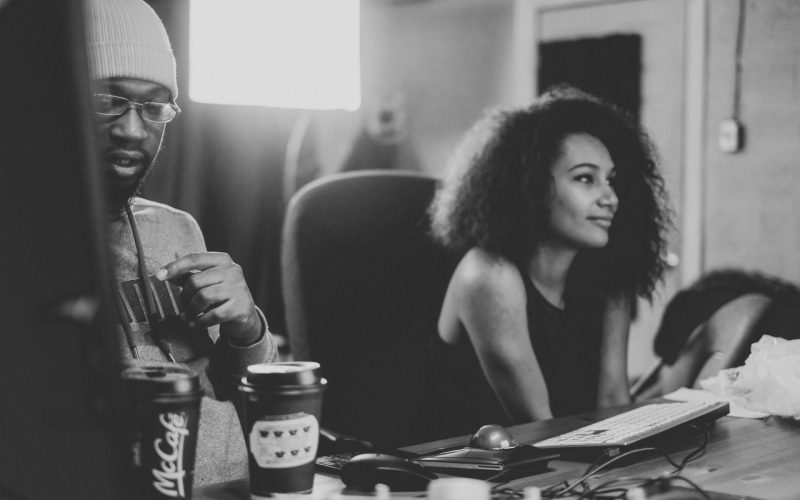 "This is a story I wish I never had to tell," Chenoweth says in the trailer for ABC News Studios' Keeper of the Ashes: The Oklahoma Girl Scout Murdersreleased Monday. "It haunts me every day. But this story, it needs to be told."
The four-part docuseries, which premieres May 24 on Hulu, explores the killings of Lori Lee Farmer, 8, Michele Heather Guse, 9, and Doris Denise Milner, 10, during a June 1977 Girl Scouts trip to Camp Scott. Local jail escapee Gene Leroy Hart was arrested at the time, and although he was acquitted in 1979, recent DNA evidence suggests his involvement.
The whole world was shocked by the rise Donald Trump, but there was one man who had been plotting it for years: Roger Stone. Diving deep into the mind of the master manipulator, Get Me Roger Stone provides a raw perspective on the transformation of American politics. Now Streaming on Netflix.
ADVERTISEMENT - CONTINUE READING BELOW
Three Identical Strangers
Three Identical Strangers tells the astonishing true story of three men who make the chance discovery, at the age of 19, that they are identical triplets, separated at birth and adopted to different parents. The trio's joyous reunion in 1980 catapults them to fame but it also sets in motion a chain of events that unearths an extraordinary and disturbing secret that goes far beyond their own lives – a secret that goes to very heart of all human behavior.
On January 20th, 2020 the US and South Korea both discovered their first cases of COVID-19. However, 9 months later, the novel Coronavirus has claimed the lives of almost 200,000 Americans and caused staggering economic damage, while in South Korea, there were no significant lockdowns and, in an urbanized population of 51 million, only 344 lives have been lost. Where did we go wrong? Academy Award-winning filmmaker Alex Gibney, directing with Ophelia Harutyunyan and Suzanne Hillinger, interrogates this question and its devastating implications in Totally Under Control. With damning testimony from public health officials and hard investigative reporting, Gibney exposes a system-wide collapse caused by a profound dereliction of Presidential leadership. #TotallyUnderControl
Won't You Be My Neighbor?
From Academy Award-winning filmmaker Morgan Neville (Twenty Feet from Stardom), Won't You Be My Neighbor? takes an intimate look at America's favorite neighbor: Mister Fred Rogers. A portrait of a man whom we all think we know, this emotional and moving film takes us beyond the zip-up cardigans and the Neighborhood of Make-Believe, and into the heart of a creative genius who inspired generations of children with compassion and limitless imagination.
A documentary presenting the live recording of Aretha Franklin's album Amazing Grace at The New Temple Missionary Baptist Church in Watts, Los Angeles in January 1972.
From award-winning documentary filmmaker E. Chai Vasarhelyi and world-renowned photographer and mountaineer Jimmy Chin, comes FREE SOLO, a stunning, intimate and unflinching portrait of free soloist climber Alex Honnold, as he prepares to achieve his lifelong dream: climbing the face of the world's most famous rock… the 3,200ft El Capitan in Yosemite National Park… without a rope.
Mucho Mucho Amor: The Legend of Walter Mercado
Every day for decades, Walter Mercado — the iconic, gender non-conforming astrologer — mesmerized 120 million Latino viewers with his extravagance and positivity. Then he vanished from the public eye. Award-winning documentarians Cristina Costantini (Science Fair) and Kareem Tabsch (The Last Resort) direct MUCHO MUCHO AMOR, produced by Alex Fumero.
All In: The Fight For Democracy
In anticipation of the 2020 presidential election, ALL IN: THE FIGHT FOR DEMOCRACY examines the often overlooked, yet insidious issue of voter suppression in the United States The film interweaves personal experiences with current activism and historical insight to expose a problem that has corrupted our democracy from the very beginning. With the perspective and expertise of Stacey Abrams, the former Minority Leader of the Georgia House of Representatives, the documentary offers an insider's look into laws and barriers to voting that most people don't even know is a threat to their basic rights as citizens of the United States. Coming to theaters Sept. 9, on Prime Video Sept. 18.
With exclusive access inside one of New York's hardest hit hospital systems during the terrifying first four months of the pandemic, Oscar®-nominated and Emmy® Award-winning director Matthew Heineman's THE FIRST WAVE spotlights the everyday heroes at the epicenter of COVID-19 as they come together to fight one of the greatest threats the world has ever encountered.
August 1st 1966 was the day our innocence was shattered. A sniper rode the elevator to the top floor of the iconic University of Texas Tower and opened fire, holding the campus hostage for 96 minutes in what was a previously unimaginable event. TOWER combines archival footage with rotoscopic animation of the dramatic day, based entirely on first person testimonies from witnesses, heroes and survivors, in a seamless and suspenseful retelling of the unfolding tragedy. The film highlights the fear, confusion, and visceral realities that changed the lives of those present, and the rest of us, forever – a day when the worst in one man brought out the best in so many others.
Follow the stories of four inspiring women who took on history in the 2018 midterm election.
Fox Rich is a fighter. The entrepreneur, abolitionist and mother of six boys has spent the last two decades campaigning for the release of her husband, Rob G. Rich, who is serving a 60-year sentence for a robbery they both committed in the early 90s in a moment of desperation. Combining the video diaries Fox has recorded for Rob over the years with intimate glimpses of her present-day life, director Garrett Bradley paints a mesmerizing portrait of the resilience and radical love necessary to prevail over the endless separations of the country's prison-industrial complex. TIME is coming to theaters October 9, and to Prime Video October 16th.
Is Donald Trump fit to hold the office of President of the United States? An eye-opening analysis of Trump by leading US mental health professionals and Republican strategists, on the record for the record. Science. Truth. Duty to Warn.
Las Vegas, often known simply as Vegas, is the 26th-most populous city in the United States, the most populous city in the state of Nevada, and the county seat of Clark County. The city anchors the Las Vegas Valley metropolitan area and is the largest city within the greater Mojave Desert. Wikipedia
Flight Deals (As low as $24)
Get your wall art right for the season with these Editor's Picks.
ADVERTISEMENT - CONTINUE READING BELOW
Get right for the season with these Editor's Picks.
Heavily researched. Thoroughly vetted.
BY OMNICORE     Nov 26, 2021
BY SOLO STOVE     Nov 26, 2021
BY CROWD COW     Nov 26, 2021
BY CALIFORNIA WINE CLUB     Nov 26, 2021
Time for a drink. We're buying.