When you purchase products or services through links on our page we earn a small commission. Thank you.
The 10 Best Movies and Shows Streaming on Hulu Right Now
It can be tough to keep an account of everything running on a multitude of platforms these days: from traditional broadcast and cable to premium networks to a multitude of streaming options, knowing where to find the best TV and movies can be a nearly impossible task. But we are here to help!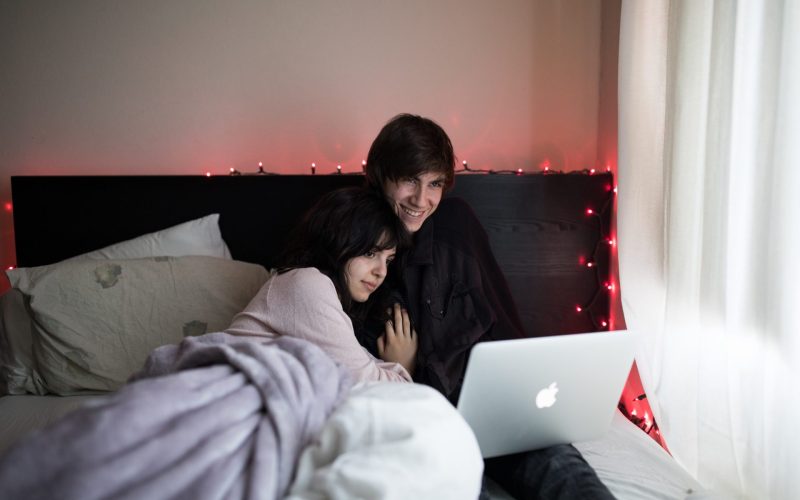 For those who are already subscribed to Hulu (or who are thinking about it), we've compiled a list of our favorite series available, from new classics to old favorites, and everything in between. We'll also be updating the list as the library changes, or new original series debut that make their case for being some of TV's best.
Top 10 Shows Streaming on Hulu
1. Nine Perfect Strangers
Based on The New York Times best-selling book by author Liane Moriarty, "Nine Perfect Strangers" takes place at a boutique health-and-wellness resort that promises healing and transformation as nine stressed city dwellers try to get on a path to a better way of living. Watching over them during this 10-day retreat is the resort's director, Masha, a woman on a mission to reinvigorate their tired minds and bodies. However, these nine "perfect" strangers have no idea what is about to hit them.
ADVERTISEMENT - CONTINUE READING BELOW
2. Only Murders In The Building
Three strangers share an obsession with true crime and suddenly find themselves wrapped up in one. When a grisly death occurs inside their exclusive Upper West Side apartment building, the trio suspects murder and employs their precise knowledge of true crime to investigate the truth. Perhaps even more explosive are the lies they tell one another. Soon, the endangered trio comes to realize a killer might be living among them as they race to decipher the mounting clues before it's too late.
Based on DC Comics' acclaimed series by Brian K. Vaughan and Pia Guerra, the drama "Y: The Last Man" traverses a post-apocalyptic world in which a cataclysmic event decimates every mammal with a Y chromosome but for one cisgender man and his pet monkey. The series follows the survivors in this new world as they struggle with their efforts to restore what was lost and build something better. "Y: The Last Man" is a 60-issue science fiction comic book series published in 2002.
Exploring the epicentre of America's struggle with opioid addiction, from the boardrooms of Purdue Pharma, to a distressed Virginia mining community and to the hallways of the DEA.
ADVERTISEMENT - CONTINUE READING BELOW
Based on the best-selling novel by Margaret Atwood, this series is set in Gilead, a totalitarian society in what used to be part of the United States. Gilead is ruled by a fundamentalist regime that treats women as property of the state, and is faced with environmental disasters and a plummeting birth rate. In a desperate attempt to repopulate a devastated world, the few remaining fertile women are forced into sexual servitude. One of these women, Offred, is determined to survive the terrifying world she lives in, and find the daughter that was taken from her.
Executive producer Steve Carell recruits Rashida Jones, his former co-star in `The Office', for the lead role in a police procedural that plays out like a small-screen version of `The Naked Gun'. Angie Tribeca leads a squad of LAPD detectives who investigate, says the network, "the most serious cases, from the murder of a ventriloquist to a rash of baker suicides". Angie works best alone. The only problem? She has a new partner, Jay Geils. The squad also includes apoplectic captain Chet Atkins, quirky, bespectacled medical examiner Dr Monica Scholls, and Detective DJ Tanner.
Ted has fallen in love. It all started when his best friend, Marshall, drops the bombshell that he plans to propose to longtime girlfriend Lily, a kindergarten teacher. Suddenly, Ted realizes that he had better get a move on if he hopes to find true love. Helping him in the quest is Barney, a friend with endless — often outrageous — opinions, a penchant for suits and a foolproof way to meet women. When Ted meets Robin, he is sure it's love at first sight, but the affair fizzles into friendship. Voice-over by Bob Saget ("Full House") tells the story through flashbacks.
ADVERTISEMENT - CONTINUE READING BELOW
The psychological-horror series set in the Stephen King multiverse combines the mythological scale and intimate character storytelling of his works, weaving an epic saga of darkness and light played out on a few square miles of Maine woodland.
Following Marianne and Connell, from different backgrounds but the same small town in Ireland, as they weave in and out of each other's romantic lives and start to grow up.
Eve's life as a spy is not adding up to what she had hoped it would be when she started. She is a bored, very smart, MI5 security officer who is very desk-bound. Villanelle is a very talented killer, mercurial in mood, who clings to the luxuries of her job. Eve and Villanelle go head to head in a fierce game of cat and mouse, each woman equally obsessed with the other as Eve is tasked with hunting down the psychopathic assassin. Sarah Barnett, BBCA president, says, " `Killing Eve' stands out in a sea of scripted stories as refreshingly entertaining and great fun."
ADVERTISEMENT - CONTINUE READING BELOW
If you enjoy our content please help us grow by sharing it with others and/or following us — thank you.
Las Vegas, often known simply as Vegas, is the 26th-most populous city in the United States, the most populous city in the state of Nevada, and the county seat of Clark County. The city anchors the Las Vegas Valley metropolitan area and is the largest city within the greater Mojave Desert. Wikipedia
Flight Deals (As low as $24)
Get your wall art right for the season with these Editor's Picks.
ADVERTISEMENT - CONTINUE READING BELOW
Get right for the season with these Editor's Picks.
Heavily researched. Thoroughly vetted.
Time for a drink. We're buying.
Sign up for our e-mail list and you'll get our original content delivered straight to your inbox, and receive special offers from us and our affiliates.