When you purchase products or services through our links we earn a small commission. Thank you.
Swing SLOWER but hit the golf ball FURTHER – This Just Works!
Did you Know that you can swing slower but hit the ball further? In this video Danny Maude reveals how by improving your strike with driver and irons, specifically compression, you can hit the golf ball further with no extra effort.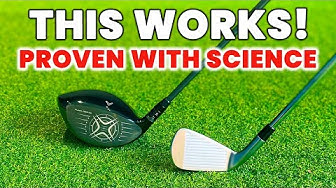 In fact live on video he adds 20 yards to an iron shot with no extra club head speed what's so ever.
If you are like most amateur golfers and don't have the body of a Bryson De Chambeau or the club head speed of a Rory Mcilroy or Tiger Woods, then improving the type of strike you get with both your driver and irons is the single most important thing you can do to hit the golf ball further.
If you found this video helpful and know of someone that would benefit from this video, please share it. 🍻🇺🇸📣
Heavily researched. Thoroughly vetted.