When you click on our advertisements and purchase products or services through our links we earn a small commission.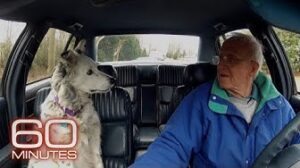 In 2014, 60 Minutes first attempted to answer the age-old question: does your dog really love you?
Colorado is one of eight states that allows all elections to be conducted by mail. 60 Minutes got an up-close look at how Jefferson County safeguards the process.
Days after the 2020 election, supporters of then-President Trump began falsely accusing Dominion Voting Systems of rigging the vote. Anderson Cooper reports on what happened next.
ADVERTISEMENT - CONTINUE READING BELOW