When you purchase products or services through our links we earn a small commission. Thank you.
The Best Mac and Cheese You'll Ever Eat
This mac and cheese recipe is absolutely delicious and will quickly become one of your favorite dishes. Whether you're a casual dine-in at home chef or a 5 star chef, this recipe is sure to please. So don't wait any longer, put this recipe into action and enjoy the best mac and cheese you'll ever have!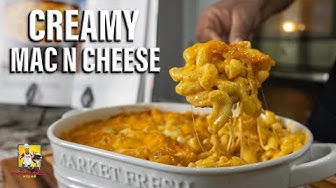 Ingredients:
1 lb. Elbow Macaroni
1 lb. Monterey Jack Cheese (block cheese, shredded)
1 lb. Sharp Cheddar Cheese (block cheese, shredded)
1 tbsp Creole Kick (Creole Seasoning)
2 tbsp All purpose Flour
2 tbsp salted Butter or Bacon Grease
2 cup Whole Milk
If you found this video helpful and know of someone that would benefit from this video, please share it. 🍻🇺🇸📣
Mattresses
Is it time to get a new mattress? We found all the best mattresses available on the internet that can be delivered straight to your door. Choose which one is best for you.
Watches
If you're looking for a timeless piece that you can wear anytime and look good — without breaking the bank — one of these watches might be the perfect watch for you.
Heavily researched. Thoroughly vetted.