When you purchase products or services through our links we earn a small commission. Thank you.
The Daily Show with Trevor Noah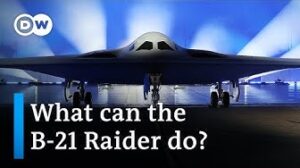 The United States has unveiled its latest stealth bomber at a ceremony in California. The multi-million dollar B-21 Raider is the first US strategic bomber to be produced in three decades – and is being unveiled at a time of heightened tensions with Russia and China.
ADVERTISEMENT - CONTINUE READING BELOW
Heavily researched. Thoroughly vetted.
BY OMNICORE     Nov 26, 2021
BY SOLO STOVE     Nov 26, 2021
BY CROWD COW     Nov 26, 2021
BY CALIFORNIA WINE CLUB     Nov 26, 2021
Eating well shouldn't feel like work.