When you purchase products or services through our links we and our partners earn a small commission. Thank you.
The Moment Fox Host's Rant is Interrupted by Herschel Walker Losing
Fox News propagandist Laura Ingraham did not take Herschel Walker's loss in Georgia well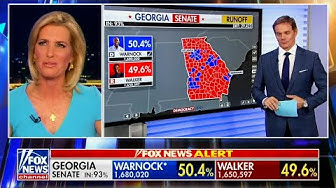 If you found this video helpful and know of someone that would benefit from this video, please share it. 🍻🇺🇸📣
Heavily researched. Thoroughly vetted.