When you purchase products or services through our links we earn a small commission. Thank you.
The Trouble with Ollie | Cesar Millan: Better Human Better Dog
We're introduced to Maria and discover the troubles she is having with her dog Ollie. Cesar makes his initial assessment. Pet owners across America need help more than ever. Fortunately, there's hope. Cesar Millan is ready to take on his most challenging cases yet.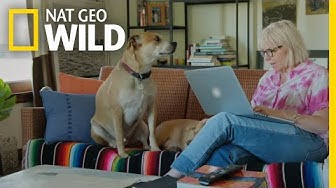 If you found this video helpful and know of someone that would benefit from this video, please share it. 🍻🇺🇸📣
Watches
If you're looking for a timeless piece that you can wear anytime and look good — without breaking the bank — one of these watches might be the perfect watch for you.
Hats
Don't wear an old, dirty hat. These are some of the best styles of hats made for the course but will also look great off the course.
Heavily researched. Thoroughly vetted.
BY OMNICORE     Nov 26, 2021
BY SOLO STOVE     Nov 26, 2021
BY CROWD COW     Nov 26, 2021
BY CALIFORNIA WINE CLUB     Nov 26, 2021