When you make purchases through our links we may earn a small commission.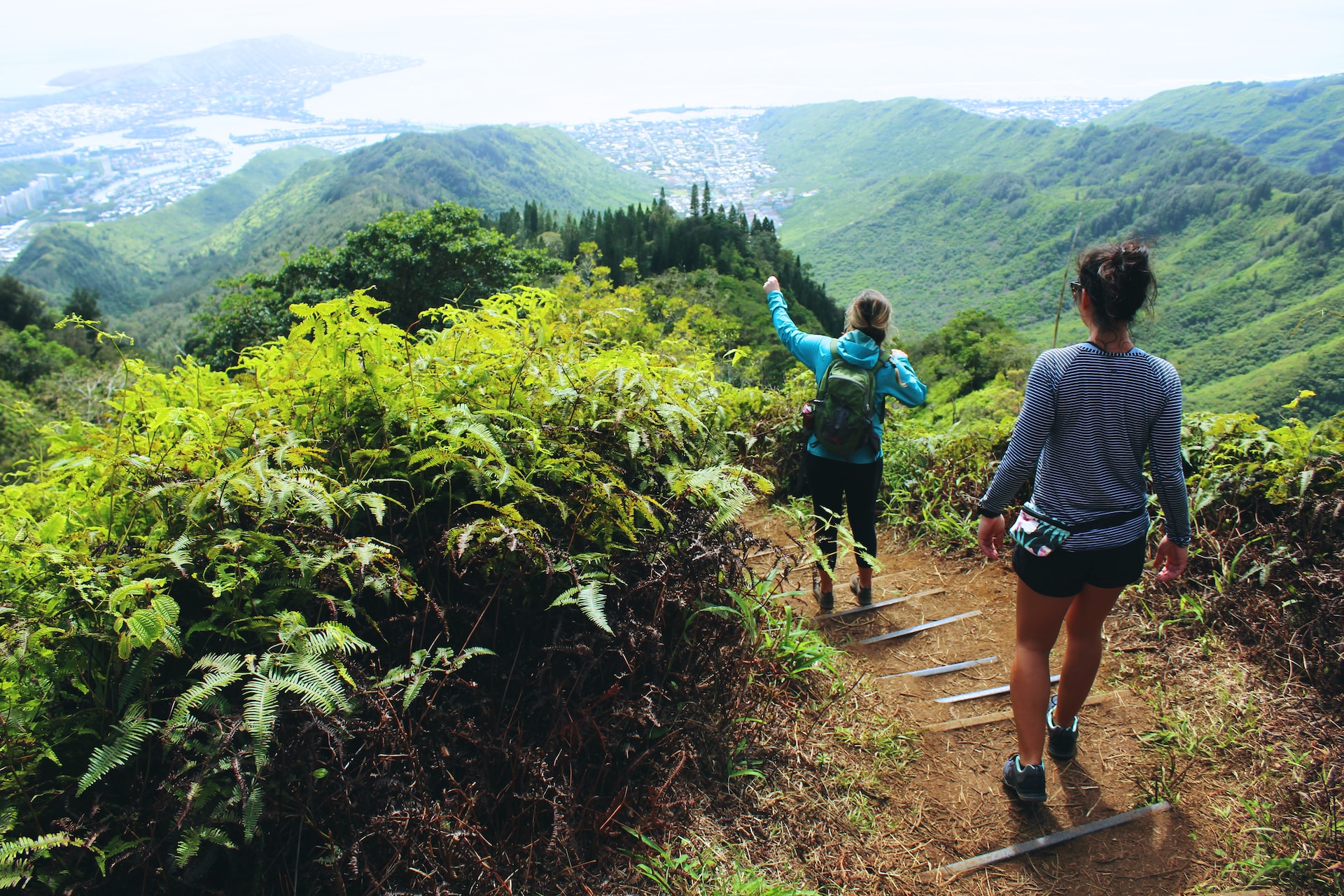 Discover the ultimate Oahu travel guide with 101 must-have experiences. Explore beaches, hikes, culture, and more in this SEO-optimized list for your Hawaiian adventure.
Oahu, the heart of Hawaii, is a captivating island that offers a diverse range of experiences to travelers. From pristine beaches and lush jungles to vibrant culture and history, Oahu has it all. To help you make the most of your visit, we've compiled a comprehensive list of 101 must-have experiences when traveling to Oahu. So, pack your bags, don your aloha spirit, and get ready for the adventure of a lifetime!
101 must-have experiences when traveling to Oahu
1. Waikiki Beach: Start your journey on the iconic shores of Waikiki Beach, where you can relax, surf, and enjoy the mesmerizing sunset.
2. Diamond Head Hike: Conquer the Diamond Head Crater hike for breathtaking panoramic views of Oahu.
3. Snorkeling at Hanauma Bay: Dive into the crystal-clear waters of Hanauma Bay and explore its vibrant underwater world.
4. Polynesian Cultural Center: Immerse yourself in the rich Polynesian culture and history at this living museum.
5. Pearl Harbor: Pay your respects at the USS Arizona Memorial and learn about the history of Pearl Harbor.
6. North Shore Surfing: Watch professional surfers ride monstrous waves on Oahu's North Shore.
7. Sunset at Sunset Beach: Experience a jaw-dropping sunset at Sunset Beach, renowned for its breathtaking twilight views.
8. Lanikai Beach: Relax on the picture-perfect shores of Lanikai Beach and kayak to the nearby Mokulua Islands.
9. Dole Plantation: Have fun at the Dole Plantation with its famous pineapple maze and delicious pineapple treats.
10. Waimea Valley: Explore the lush Waimea Valley and swim beneath the enchanting Waimea Falls.
11. Shrimp Trucks: Savor the delectable garlic shrimp from one of Oahu's famed shrimp trucks on the North Shore.
12. Makapu'u Lighthouse Trail: Hike the Makapu'u Lighthouse Trail for stunning coastal vistas and the chance to spot humpback whales in season.
13. Manoa Falls: Trek through a lush rainforest to reach the captivating Manoa Falls.
14. Iolani Palace: Discover Hawaii's royal history by touring the Iolani Palace in Honolulu.
15. Bishop Museum: Delve into Hawaiian history and culture at the Bishop Museum.
16. Food Trucks in Haleiwa: Sample local delicacies at the food trucks in Haleiwa town.
17. Byodo-In Temple: Find serenity at the beautiful Byodo-In Temple in the Valley of the Temples.
18. Kualoa Ranch: Embark on a thrilling ATV tour or a movie site tour at Kualoa Ranch.
19. Haiku Stairs (Stairway to Heaven): Hike the challenging Haiku Stairs for unparalleled views (note: this hike is currently illegal and trespassing is prohibited).
20. Shangri La: Visit the stunning Shangri La estate, once owned by tobacco heiress Doris Duke.
21. Waianae Coast: Explore the less-visited but equally stunning Waianae Coast with its rugged beauty.
22. Laniakea Beach: Marvel at the majestic sea turtles that often visit Laniakea Beach.
23. Lanikai Pillboxes Hike: Climb to the Lanikai Pillboxes for sunrise or sunset views of the Mokulua Islands.
24. Shark Cage Diving: Experience the thrill of cage diving with sharks on the North Shore.
25. Ala Moana Center: Shop 'til you drop at the Ala Moana Center, one of the largest outdoor malls in the United States.
26. Makapu'u Tide Pools: Discover hidden tide pools at Makapu'u Beach Park.
27. Hike to Kaena Point: Trek to Kaena Point for remote coastal views and native wildlife.
28. Eat Malasadas: Indulge in malasadas, Portuguese doughnuts, at Leonard's Bakery.
29. Honolulu Zoo: Visit the Honolulu Zoo, home to a wide array of exotic animals.
30. Helicopter Tour: Take a helicopter tour for a bird's-eye view of Oahu's stunning landscapes.
31. Surf Lessons: Try your hand at surfing with lessons from the island's skilled instructors.
32. Luau: Attend a traditional Hawaiian luau for a taste of local cuisine and culture.
33. Makaha Beach: Relax at Makaha Beach, a hidden gem on the western coast.
34. USS Missouri: Tour the mighty USS Missouri, the site of Japan's surrender in WWII.
35. Chinatown: Explore the vibrant streets of Honolulu's historic Chinatown.
36. Honolulu Museum of Art: Admire a diverse collection of art at the Honolulu Museum of Art.
37. Magic Island: Picnic and enjoy stunning views of Waikiki at Magic Island.
38. Electric Beach: Snorkel in the warm waters of Electric Beach, known for its electric plant discharge.
39. Stand-Up Paddleboarding: Glide along the tranquil waters of Oahu's various paddleboarding spots.
40. Koko Crater Botanical Garden: Wander through the cactus-filled Koko Crater Botanical Garden.
41. Skydiving: Skydive over Oahu for an adrenaline-pumping adventure.
42. Horseback Riding: Explore the island's beauty on horseback through guided tours.
43. Waikiki Aquarium: Visit the Waikiki Aquarium to see an array of marine life.
44. Makaha Valley: Hike or take a guided tour through the stunning Makaha Valley.
45. Ho'omaluhia Botanical Garden: Stroll through the lush Ho'omaluhia Botanical Garden in Kaneohe.
46. Helumoa Playground: Bring the family to Helumoa Playground, a vast water wonderland.
47. Kaneohe Sandbar: Relax and play in the middle of the ocean at Kaneohe Sandbar.
48. Three Tables Beach: Snorkel and explore the tide pools at Three Tables Beach.
49. Loco Moco: Try the iconic Hawaiian dish, Loco Moco, at a local diner.
50. Pali Lookout: Admire the breathtaking views from the Pali Lookout.
51. Makaha Valley Riding Stables: Embark on a horseback adventure through Makaha Valley.
52. Kapiolani Park: Picnic and relax in the spacious Kapiolani Park.
53. Shrimp Tacos at Giovanni's: Satisfy your cravings with shrimp tacos from Giovanni's on the North Shore.
54. Makapu'u Beach: Soak up the sun at the picturesque Makapu'u Beach.
55. Mermaid Caves: Discover the mystical Mermaid Caves on the west coast.
56. Pillbox Yoga: Join a sunrise or sunset yoga session at the Lanikai Pillboxes.
57. Foster Botanical Garden: Explore a hidden oasis at Foster Botanical Garden.
58. Ala Moana Beach Park: Swim and sunbathe at Ala Moana Beach Park.
59. Tantalus Lookout: Drive to Tantalus Lookout for incredible city and ocean views.
60. Lyon Arboretum: Hike the trails of the Harold L. Lyon Arboretum and immerse yourself in Hawaii's lush flora.
61. Coconut Island: Take a stroll on the causeway to Coconut Island for panoramic views of Hilo Bay.
62. Island Hopping: Explore Oahu's neighboring islands like Maui, Kauai, and the Big Island for diverse experiences.
63. Lei-Making Class: Learn the art of making traditional Hawaiian leis from local artisans.
64. Makaha Beach: Enjoy some of the island's best snorkeling at Makaha Beach Park.
65. Local Farmers' Markets: Discover fresh and exotic produce at Oahu's local farmers' markets.
66. Kamehameha Highway Drive: Cruise along the scenic Kamehameha Highway for breathtaking coastal views.
67. Paddle to Chinaman's Hat: Kayak or paddleboard to Mokolii, known as Chinaman's Hat.
68. Ghost Tours: Join a guided ghost tour to hear haunting tales of Oahu's past.
69. Hawaiian Slack-Key Guitar Concert: Attend a live performance of the beautiful and unique Hawaiian slack-key guitar music.
70. Shark's Cove Snorkeling: Explore Shark's Cove's underwater paradise on the North Shore.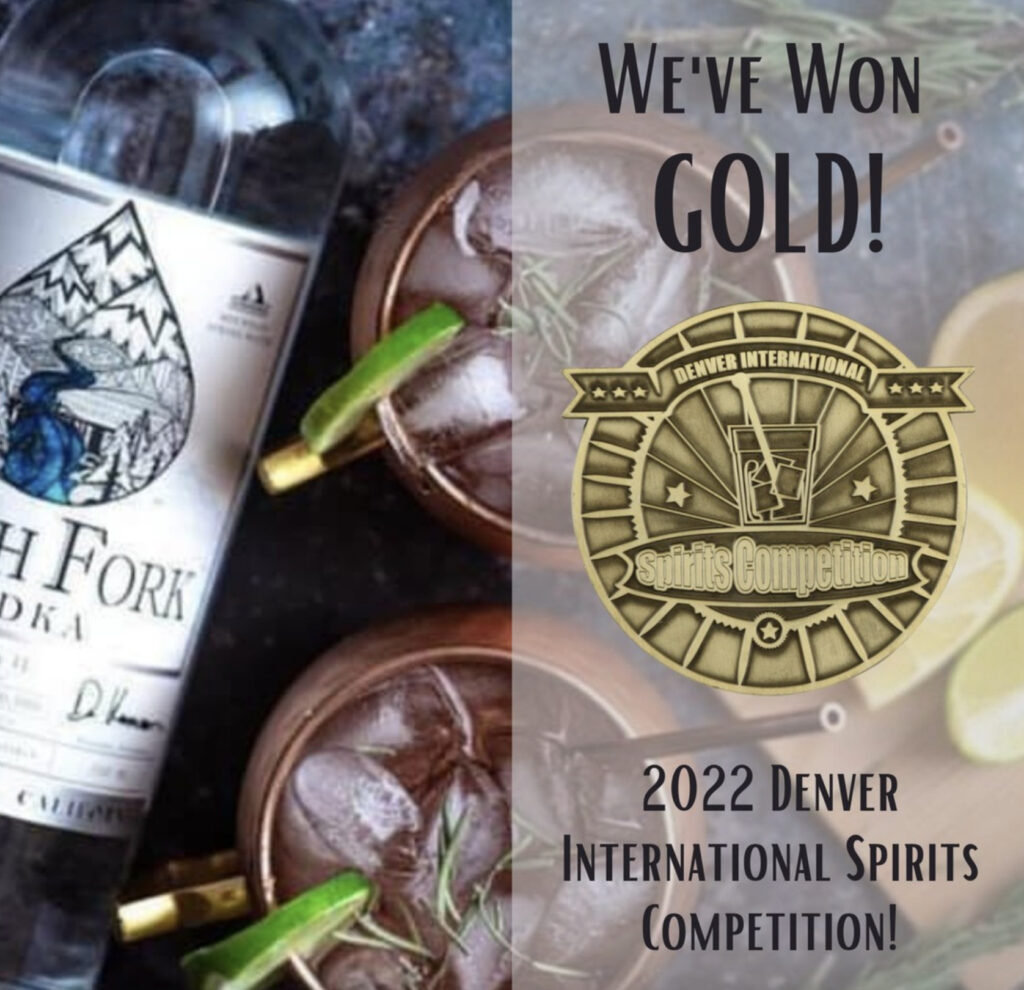 South Fork Vodka

The exceptional smoothness results from a multi-distillation process and a unique, small batch finishing method utilized by no other producer in the world.
71. Makapu'u Point Tide Pools: Discover hidden tide pools near the Makapu'u Lighthouse.
72. Holoholokai Beach Park: Snorkel and picnic at the serene Holoholokai Beach Park.
73. Captain Cook's Landing Site: Visit the Captain Cook Monument and learn about the history of the Big Island.
74. Surfing at Pipeline: Watch the world's best surfers ride epic waves at the Banzai Pipeline.
75. Laie Hawaii Temple: Stroll through the beautiful grounds of the Laie Hawaii Temple.
76. Iolani Palace Christmas Lights: Experience the magical Christmas lights display at Iolani Palace.
77. Hawaiian Slack-Key Guitar Festival: Attend the annual Hawaiian Slack-Key Guitar Festival for a musical treat.
78. Sea Life Park: Get up close to dolphins, sea lions, and other marine life at Sea Life Park.
79. Hike to the Stairway to Heaven: Conquer the challenging Stairway to Heaven hike for jaw-dropping views.
80. International Market Place: Shop for souvenirs and enjoy dining at the revamped International Market Place.
81. Aiea Loop Trail: Hike the scenic Aiea Loop Trail through lush forests.
82. Punalu'u Black Sand Beach: Witness the striking black sand of Punalu'u Beach on the Big Island.
83. Halona Blowhole: Marvel at the powerful Halona Blowhole along the southeastern coast.
84. Waikiki Wall Art Murals: Admire the vibrant street art and murals along the Waikiki Wall.
85. Mokuleia Beach: Experience the solitude of Mokuleia Beach on Oahu's quieter side.
86. Yoga on the Beach: Join a yoga class on the beach for a truly rejuvenating experience.
87. Kakaako Murals: Explore the ever-evolving street art scene in the trendy Kakaako district.
88. Hawaiian Quilting Class: Learn the art of Hawaiian quilting from local experts.
89. Tantalize Your Taste Buds: Savor a diverse range of cuisine, from poke bowls to plate lunches and shave ice.
90. Pupukea-Paumalu Forest Reserve: Hike through the lush forest reserve and discover hidden waterfalls.
91. Beach Camping: Enjoy a unique camping experience by pitching your tent on one of Oahu's pristine beaches.
92. Waikiki Historic Trail: Take a historical walking tour along the Waikiki Historic Trail.
93. Malaekahana State Recreation Area: Experience beachfront camping and water sports at Malaekahana State Recreation Area.
94. Makua Beach: Relax on the serene and secluded shores of Makua Beach.
95. Ewa Forest Reserve: Explore the Ewa Forest Reserve's trails and native Hawaiian plants.
96. Bird Watching: Discover the island's diverse bird species in various bird-watching spots.
97. Waikiki Starlight Luau: Enjoy a traditional luau under the stars with hula dancing and a sumptuous feast.
98. Ka'ena Point Albatross Sanctuary: Hike to Ka'ena Point and observe nesting Laysan albatrosses.
99. Makapu'u Lighthouse Full Moon Hike: Embark on a guided full moon hike for a unique perspective.
100. Oahu's Microbreweries: Sample craft beers at Oahu's microbreweries and brewpubs.
101. Oahu's Sunsets: Don't miss a single sunset; each one is a unique masterpiece that paints the sky with vibrant colors.
Oahu is a paradise filled with endless opportunities for adventure, relaxation, and cultural enrichment. Whether you're a nature enthusiast, a history buff, a foodie, or simply seeking moments of pure bliss, this list of 101 must-have experiences will help you create unforgettable memories on this stunning Hawaiian island. So, pack your bags, and get ready to embrace the aloha spirit as you embark on your journey to Oahu, where every day promises a new adventure and a taste of paradise.