When you purchase products or services through our links we and our partners earn a small commission. Thank you.
Trump Calls for Constitution to Be Terminated After "Twitter Files" Dud: A Closer Look
Seth takes a closer look at the Republican Party finally coming out in full force to condemn Donald Trump after he called for the Constitution to be "terminated" after expressing support for the January 6 insurrectionists.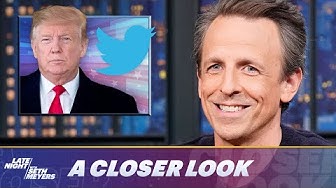 If you found this video helpful and know of someone that would benefit from this video, please share it. 🍻🇺🇸📣
Heavily researched. Thoroughly vetted.