When you purchase products or services through our links we and our partners earn a small commission. Thank you.
Trump Hoards Classified Documents, Herschel Loses in Georgia & Will Ferrell Sells His Junk for Xmas
Former White House Press Secretary Sean Spicer & Congresswoman Lauren Boebert both made blunders while tweeting about Pearl Harbor Day, Herschel Walker lost last night to Senator Raphael Warnock in the Georgia runoff election, Trump took to Truth Social to declare that our country is in big trouble after Herschel's loss, new information is being released about Trump's classified documents, an ad aired on Fox News today with Donny's voice, the White House hosted a round table with Jewish leaders to tackle this newest wave of anti-Semitism, Google released their annual "Year in Search" report, and Will Ferrell interrupts Jimmy's monologue to sell some of his junk for Christmas.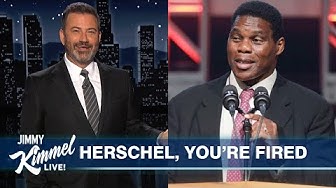 If you found this video helpful and know of someone that would benefit from this video, please share it. 🍻🇺🇸📣
Heavily researched. Thoroughly vetted.