When you purchase products or services through our links we earn a small commission. Thank you.
Trump's 2024 Campaign Announcement, Fetterman Defeats Dr. Oz: Late Night's News of the Week
All the news and jokes you missed from the week of November 7.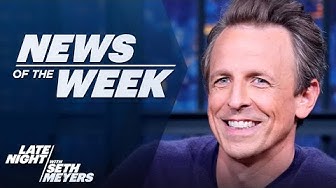 If you found this video helpful and know of someone that would benefit from this video, please share it. 🍻🇺🇸📣
Heavily researched. Thoroughly vetted.