When you purchase products or services through our links we earn a small commission. Thank you.
Trump's BIG Announcement at Mar-a-Lago, GOP Keeps Their Distance & Pence Sheds Light on Insurrection
The final votes for last week's midterm elections are still being counted but the race for 2024 has already begun, Donald Trump made a big announcement tonight at Mar-a-Lago surrounded by dozens of his closest friends and thousands of classified documents, Trump is expected to launch another campaign for President, many Republicans are moving to distance themselves from Trump, January 6th "stop the stealer" Ali Alexander was invited to attend Trump's announcement speech, Mike Pence released his mildly-anticipated memoir and shed light on what went down on January 6th, Trump Worshiper Kari Lake has been defeated in the race for Governor in Arizona, we are all still trying to figure out what Herschel Walker is saying, and our very own Guillermo was honored by the Critics' Choice Association for their Celebration of Latino Cinema and Television.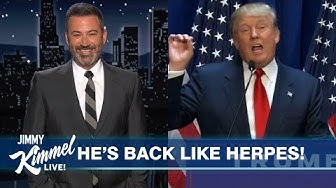 If you found this video helpful and know of someone that would benefit from this video, please share it. 🍻🇺🇸📣
Heavily researched. Thoroughly vetted.