When you purchase products or services through our links we earn a small commission. Thank you.
Trump's Takeover (full documentary) | FRONTLINE
Donald Trump has announced his bid to become the Republican presidential nominee once again. FRONTLINE's documentary, "Trump's Takeover" goes inside his original high-stakes battle for control of the GOP.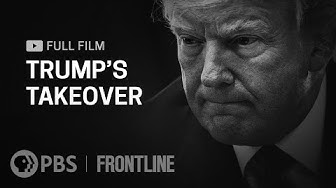 FRONTLINE went inside former President Trump's high-stakes battle for control of the GOP, examining how he attacked fellow Republicans and used inflammatory rhetoric that rallied his base and further divided the country in his first year as president. Through interviews with longtime Republican legislators like former Sen. Jeff Flake (R-Ariz.), House Freedom Caucus members including Rep. Jim Jordan (R-Ohio), former senior White House officials including Kellyanne Conway and Sean Spicer and other D.C. insiders, "Trump's Takeover" examined how, years before the Jan. 6., 2021 U.S. Capitol attack, the president was remaking the GOP in his own image, counter-punching when criticized and publicly attacking those who defied him.
If you found this video helpful and know of someone that would benefit from this video, please share it. 🍻🇺🇸📣
Wines
These are THE BEST LODI WINES that YOU CAN BUY right now.
Hats
Don't wear an old, dirty hat. These are some of the best styles of hats made for the course but will also look great off the course.
Heavily researched. Thoroughly vetted.