When you make purchases through our links we may earn a small commission.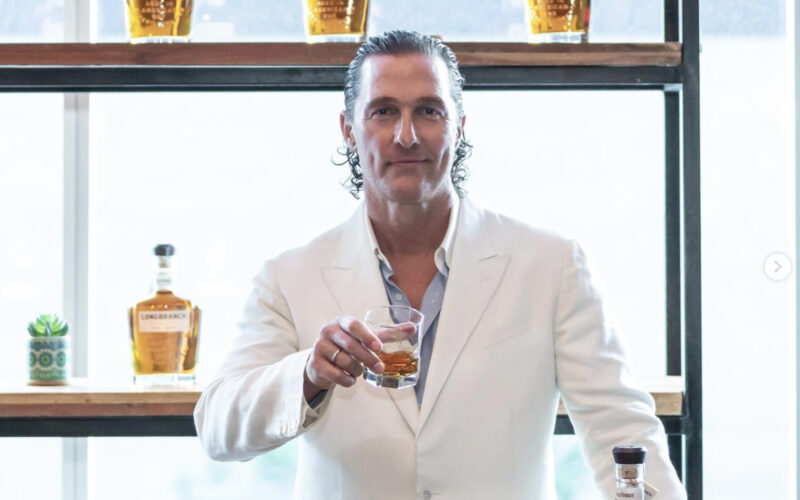 Explore the rich and diverse world of whiskey cocktails with our connoisseur's guide. From timeless classics like the Old Fashioned and Manhattan to modern delights such as the Maple Bacon Bourbon Smash and Blackberry Mint Julep, discover 52 exquisite whiskey-based concoctions that will elevate your mixology experience. Uncover the versatility and complexity of this beloved spirit in each sip. Cheers to the art of crafting and savoring the perfect whiskey cocktail!
Whiskey, with its rich and diverse flavors, has long been a favorite spirit for cocktail enthusiasts. Whether you prefer the smoky notes of a peaty Scotch, the sweet nuances of bourbon, or the complexity of a rye, the world of whiskey cocktails offers a myriad of options to explore. Join us on a journey through classic favorites and contemporary delights that showcase the versatility of this beloved spirit.
A timeless classic, the Old Fashioned is a simple yet sophisticated cocktail that lets the character of the whiskey shine. With sugar, bitters, and a twist of orange or lemon, it's a true testament to the beauty of simplicity.
Elegant and smooth, the Manhattan combines whiskey, sweet vermouth, and a dash of bitters. Garnished with a cherry, it's a cocktail that exudes sophistication.
Balancing sweet, sour, and the robust flavor of whiskey, the Whiskey Sour is a refreshing and tangy delight. Don't forget the frothy egg white on top for that perfect finish.
Maple Bacon Bourbon Smash
For a modern twist, try the Maple Bacon Bourbon Smash. This savory-sweet cocktail combines bourbon with maple syrup, muddled bacon, and a hint of lemon for a unique and indulgent experience.
A refreshing take on a classic, the Blackberry Mint Julep adds a burst of fruity freshness to the traditional combination of bourbon, mint, and sugar.
Smoked Cinnamon Whiskey Sour
Infuse a touch of drama into your drink with the Smoked Cinnamon Whiskey Sour. This cocktail blends the classic whiskey sour with the aromatic allure of smoked cinnamon.
Exploring the Full Spectrum
As you delve into the world of whiskey cocktails, consider trying the spicy kick of the Whiskey Ginger Smash, the herbal complexity of the Whiskey Basil Smash, or the smoky allure of the Islay Mist. The possibilities are as diverse as the types of whiskey lining your bar.
Bourbon Buck
Boulevardier
Brown Derby
Buckeye
Caramel Apple Old Fashioned
Chocolate Rye Martini
Classic Irish Coffee
Cranberry Whiskey Sour
Derby Day
Gold Rush
Hot Toddy
Irish Maid
Irish Mule
Islay Mist
Kentucky Coffee
Lynchburg Lemonade
Mint Julep
New York Sour
Penicillin
Presbyterian
Raspberry Whiskey Smash
Rosemary Maple Bourbon Sour
Rusty Nail
Sazerac
Scottish Highball
Seelbach
Spicy Ginger Whiskey Smash
Stinger
Stone Wall
Sweet Tea Bourbon Cocktail
The Revolver
Three-Mile Long Island Iced Tea
Toasted Pecan Old Fashioned
Vieux Carré
Walnut Maple Old Fashioned
Whiskey Basil Smash
Whiskey Bramble
Whiskey Daisy
Whiskey Fix
Whiskey Ginger Smash
Whiskey Peach Smash
Whiskey Smash
Whiskey Spritz
Whiskey Stone Sour
Winter Spiced Whiskey Sour
Zesty Citrus Bourbon Punch
Whether you prefer the classics or enjoy experimenting with contemporary twists, the world of whiskey cocktails offers a diverse range of flavors and experiences. Dive into different recipes, explore unique combinations, and raise a glass to the timeless and ever-evolving world of whiskey mixology. Sláinte!
You'll get more articles like this – and our favorite promotional offers delivered straight to your inbox.