When you purchase products or services through our links we earn a small commission. Thank you.
Why Americans Don't Trust U.S. Elections Anymore
Many people have lost trust in U.S. institutions and the electoral process. We've compiled a list of reasons why that is.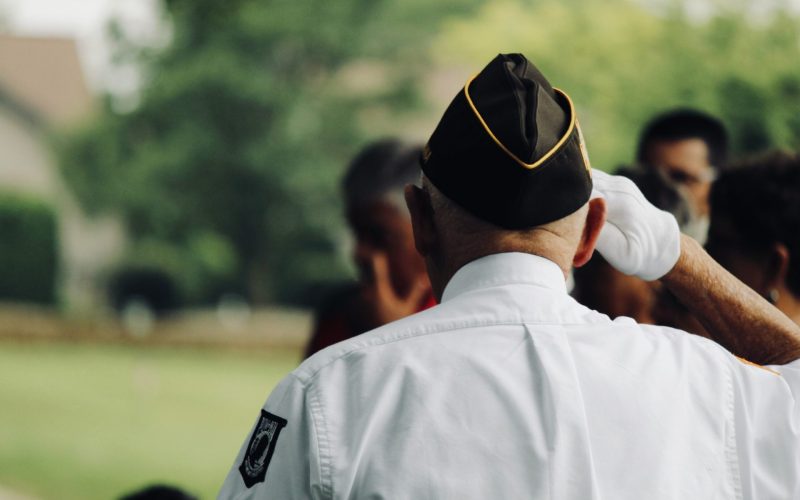 70 REASONS WHY AMERICANS BELIEVE U.S. ELECTIONS ARE FILLED WITH MASSIVE VOTER FRAUD
Videos on social media suggest that holes in the return envelopes being used for mail-in ballots in California were designed to allow election officials to peek inside and toss out ballots in favor of recalling Gov. Gavin Newsom. Officials say the holes serve two useful purposes, including helping the vision impaired to sign the ballot envelope in private.
False and misleading statements; distortions of facts; and more lies.
After a contractor hired by state Senate Republicans to look into the results of the 2020 Arizona election provided an update on its findings at a legislative hearing on July 15, former President Donald Trump issued a series of false and misleading statements about what it has uncovered.
Continuing to claim there is "so much evidence" of voter fraud in the 2020 presidential election, former President Donald Trump offered two new distortions of the facts about election results in Georgia, a state where recounts showed he narrowly lost by 12,670 votes.
Former President Donald Trump says a former U.S. attorney in Pennsylvania was forbidden by then-Attorney General Bill Barr to investigate voter fraud in the presidential election. Barr says that's false.
False attributions and secret "watermarks".
A viral Facebook post falsely attributes claims of widespread voter fraud and "treasonous acts" during the 2020 election to former Rep. Trey Gowdy. But he told us the statement "wasn't from me." We tracked the comments to a retired general who has spread unfounded conspiracy theories.
An audit of ballots and a forensic audit of voting equipment earlier this year found no problems in the 2020 elections in Maricopa County, Arizona. But debunked claims about voter fraud revealed by secret "watermarks" are flowing again on social media amid a Republican-led audit. County officials say no watermarks were used on the ballots.
More false and misleading claims.
In his first public speech since leaving office, former President Donald Trump delighted his audience at the Conservative Political Action Conference with numerous false and misleading claims, many of them criticisms of his successor. 
One America News Network recently spotlighted one man's analysis that wrongly suggests precinct-level voting data in Georgia proved a computer algorithm was used to swing the election to President Joe Biden. A hand tally of paper ballots confirmed the election outcome, one of many indications the claim is false.
Social media posts falsely claim that the November election in Myanmar was conducted using Dominion Voting Systems, the company that was the focus of bogus theories about the 2020 U.S. presidential election. The company said its systems aren't used in Myanmar, and there's no indication that the country uses any voting machines.
Trump's comments and actions.
In the aftermath of the attack on the Capitol, the House Democrats introduced legislation to impeach President Donald Trump, charging him with "inciting violence against the Government of the United States." Here we review Trump's comments and actions leading up to the impeachment vote.
13 Million more votes than voters; Dominion machines 'seized' in Georgia; and Trump's 'most important speech ever'
President Donald Trump and tens of thousands of others have shared a false claim on social media that there were "13 MILLION" more votes cast in the 2020 election than eligible voters who participated. That falsehood rests on a flawed calculation.
Viral posts falsely claim that Dominion voting machines were "seized" in Ware County, Georgia, and that votes were found to have been "switched" for Joe Biden. No such seizure occurred and there was no such finding, according to local and state election officials. Trump handily won the county with 70% of the vote.
In what he billed as perhaps "the most important speech I've ever made," President Donald Trump continued his attempt to deceive the American public into believing the election was "rigged."
ADVERTISEMENT - CONTINUE READING BELOW
More false and misleading claims; Smartmatic switched votes; Mob boss stuffs ballots in Philadelphia; Biden official arrested for ballot-harvesting scheme in Texas; Secret supercomputer switches millions of votes to Biden; Ballot 'curing' in Pennsylvania; Backdating postmarks in Pennsylvania; President-only ballots; 21,000 Dead voters in Pennsylvania; Backdated ballots in Michigan; Voter fraud caught on tape in Pennsylvania; Detroit's voter rolls; Twitter flags Trump; Mail-in ballots were illegitimate; More votes in Wisconsin than registered voters; Sharpie pens in Arizona; Typos in Michigan; Trump claims victory, Calls for halting of counting votes; Pennsylvania poll worker threw out ballots; Voter fraud in Utah; and more nonsense.
In his first interview since Election Day, President Donald Trump recapped baseless, false and misleading claims he has made before of a "rigged" election.
An unfounded conspiracy theory of widespread election fraud claims that an election technology company called Smartmatic switched votes in the 2020 election. But Smartmatic provided ballot-marking machines to only one U.S. county.
A dubious website claims without evidence that Philadelphia mob boss Joseph "Skinny Joey" Merlino stuffed ballot boxes for Joe Biden and the Democrats — and would testify about the scheme in exchange for a presidential pardon. Merlino's attorney denies the claim, which originated on a website operated by a self-described "pro-Trump" political consultant.
A viral tale on social media falsely claims that a campaign official for President-elect Joe Biden was arrested in an illegal ballot-harvesting scheme in Texas. He has not been charged or arrested. The false claim stems from unverified allegations in an unsuccessful lawsuit brought by a group of Republicans.
A baseless conspiracy theory claims that a secret supercomputer was used to switch millions of votes from Donald Trump to Joe Biden. Experts — and the federal Cybersecurity and Infrastructure Security Agency — have said the theory is a hoax and that safeguards, including paper trails, would deter such an effort.
Counties in Pennsylvania employed inconsistent policies when it came to "curing" ballots — notifying voters of an error in their mail-in ballot so they could fix it. But contrary to claims by the Trump campaign, that inconsistency didn't fall strictly along party lines.
In a tweet, President Donald Trump on Nov. 12 pushed the baseless theory that voting systems deleted millions of votes for him and switched thousands of votes cast for him to his Democratic rival, President-elect Joe Biden.
A postal worker in Erie, Pennsylvania, claimed that his superiors were backdating postmarks on ballots, then told federal investigators that he didn't actually know that — and then went back to his original position. Despite the flimsiness of the claim, President Donald Trump and his supporters have used it in their effort to blame widespread election fraud for his electoral defeat.
Campaign officials for President Donald Trump and supporters have promoted the faulty claim that Joe Biden received nearly 100,000 votes in Georgia through ballots that only included selections for president, suggesting it's "suspicious." But the claim ignores that some voters do not vote a straight-party ballot.
A misleading claim that more than 21,000 registered voters in Pennsylvania are dead is circulating online. The figure comes from a conservative group that failed to convince a federal judge in October that its list was accurate.
Several of President Donald Trump's supporters have claimed or suggested — without providing evidence — that a substantial number of votes were fraudulently cast by "dead people" in Pennsylvania.
A video from a right-wing activist suggests that U.S. Postal Service employees backdated ballots in Michigan. The claim is unproven, but, even if true, no ballots in the state are accepted after Nov. 3, regardless of the postmark.
A video from a livestream of the vote-counting process in Delaware County, Pennsylvania, shows election workers transcribing votes from damaged ballots so they could be scanned and recorded, according to the county. Social media users are sharing the video with the false suggestion it shows workers committing voter fraud.
In remarks resembling an attack on democratic elections, rather than a presidential speech, President Donald Trump doubled down on his campaign pledge: "The only way we can lose, in my opinion, is massive fraud."
Facebook users are sharing a meme that alleges a host of inaccuracies in Detroit's voter rolls in the context of the 2020 election. But the claims stem from a 2019 lawsuit that was withdrawn after the group that filed it said the city had taken action on the issues.
In the two days after Election Day, Twitter has added warning labels to nine of President Trump's election-related tweets, cautioning the messages "might be misleading." They are misleading, and in some cases, false.
A bogus QAnon-related claim that many of the mail-in ballots for the Nov. 3 election were illegitimate has spread widely on social media. But the claim is based on the faulty assumption that ballots are produced by the federal government.
ADVERTISEMENT - CONTINUE READING BELOW
Viral posts on Facebook falsely claim there were more votes cast in the 2020 election in Wisconsin than there were registered voters. According to state data, the number of registered voters exceeded the votes cast by nearly 388,000, as of Nov. 1.
The falsehood that votes for President Donald Trump weren't counted in Arizona because the ballots were filled out with Sharpie pens spread widely on the day after the election. But the county where the claim originated actually recommends that voters use fine tip Sharpies to fill out their ballots.
A data input error that briefly showed an unusually large uptick in votes for Joe Biden in Michigan prompted suspicions online and an unfounded claim of voter fraud. The error came down to a typo by a county's reporting that was quickly corrected.
Before all of the votes in the 2020 election were counted, President Donald Trump wrongly claimed victory, calling for "all voting to stop" and claiming continuing to count legally cast votes would "disenfranchise" the people who voted for him.
A bogus post on Instagram purports to be from an Erie County, Pennsylvania, poll worker who claimed he threw out over 100 pro-Trump ballots. The chair of the Erie County Board of Elections says the man "does not work in any way with Erie County or have any part of Erie County's election process."
A video suggesting that there's been "voter fraud" in Utah has been circulating online, but all it actually shows is a misunderstanding of a poll worker's mistake on the first day of early, in-person voting. The mistake was corrected and the system worked, as intended.
ADVERTISEMENT - CONTINUE READING BELOW
Pre-filled out ballots in New York; Counting mail-in ballots is fraud; Biden admits to voter fraud; and more false and misleading claims.
A false claim circulating on social media alleges that mail-in ballots already filled out with votes for Democrats, including Joe Biden, were sent to voters in a New York City borough. A spokesperson for the New York City Board of Elections told us the ballot that triggered the allegation was the result of a voter's error.
In recent days, President Donald Trump has repeatedly and baselessly suggested that counting mail-in ballots after Election Day will result in fraud.
Social media posts shared by Eric Trump and Fox News host Jeanine Pirro take a quote by Democratic presidential candidate Joe Biden out of context to claim he "admits to voter fraud." Biden was actually describing his efforts to prevent voter fraud and suppression.
President Trump repeatedly rattled off false and misleading claims about ballots and voting in arguing to his supporters that "massive fraud" is "the only way we can lose."
In an Oct. 15 town hall on NBC News, President Donald Trump made false and misleading claims on the coronavirus, the economy and more.
A Russian asset; Pennsylvania courts; Fake IDs; Unsolicited ballots; and Bad advice to vote twice.
Trump repeatedly sows doubt about mail-in voting, echoing what intelligence officials have said is a Russian strategy to undermine public trust in the election. We review his statements this month and recap our stories on his false, misleading and unsupported claims.
At a rally in Fayetteville, North Carolina, President Donald Trump falsely claimed that a Pennsylvania court had permitted election officials "to take as long as they want" to count mail-in ballots.
A claim being shared on Facebook distorts the facts about fake IDs seized in a Chicago airport this year, baselessly claiming the phony IDs were tied to names "ALL Registered to Vote" as Democrats. Federal authorities announced no connection to a voter fraud scheme, and those making the claim offer no evidence.
President Donald Trump repeatedly has falsely claimed that the Democrats are mailing out "80 million unsolicited ballots" for the November election.
Elections officials and voting experts say President Donald Trump gave bad advice when he encouraged mail-in voters to show up at polling places on Election Day and cast an in-person ballot if poll workers can't confirm that their mail-in ballot was received.
The Trump campaign claims there's a potential for "massive fraud" in Nevada because the Postal Service doesn't postmark the state's prepaid return ballot envelopes. That's false. USPS policy is to postmark all ballots.
We briefly recap the false, misleading and unsupported arguments that Trump has made this year about the potential for voter fraud — starting with the case that he made for delaying the 2020 election.
California will send every registered voter in the state a mail-in ballot for the November general election. But President Donald Trump falsely said, on Twitter and at the White House, that the ballots would go to "anyone living in the state, no matter who they are or how they got there" and "people that aren't citizens."
A report by a conservative legal organization about voter registration rates in eight Iowa counties has been cited to promote baseless suggestions of voter fraud.
We hope you enjoy our website.
ADVERTISEMENT - CONTINUE READING BELOW
Las Vegas, often known simply as Vegas, is the 26th-most populous city in the United States, the most populous city in the state of Nevada, and the county seat of Clark County. The city anchors the Las Vegas Valley metropolitan area and is the largest city within the greater Mojave Desert. Wikipedia
Flight Deals (As low as $24)
Get your wall art right for the season with these Editor's Picks.
ADVERTISEMENT - CONTINUE READING BELOW
Get right for the season with these Editor's Picks.
Heavily researched. Thoroughly vetted.
BY OMNICORE     Nov 26, 2021
BY SOLO STOVE     Nov 26, 2021
BY CROWD COW     Nov 26, 2021
BY CALIFORNIA WINE CLUB     Nov 26, 2021
Time for a drink. We're buying.
Eating well shouldn't feel like work.