When you purchase products or services through our links we earn a small commission. Thank you.
Why are Deli Subs better than homemade ones?
Today, we make a classic Italian hoagie and another one of my favorites as we discuss 6 sandwich tips to make better deli-style subs at home.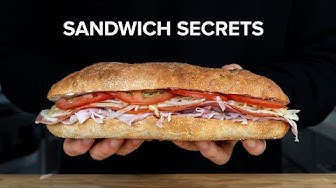 If you found this video helpful and know of someone that would benefit from this video, please share it. 🍻🇺🇸📣
Heavily researched. Thoroughly vetted.