When you make purchases through our links we may earn a small commission.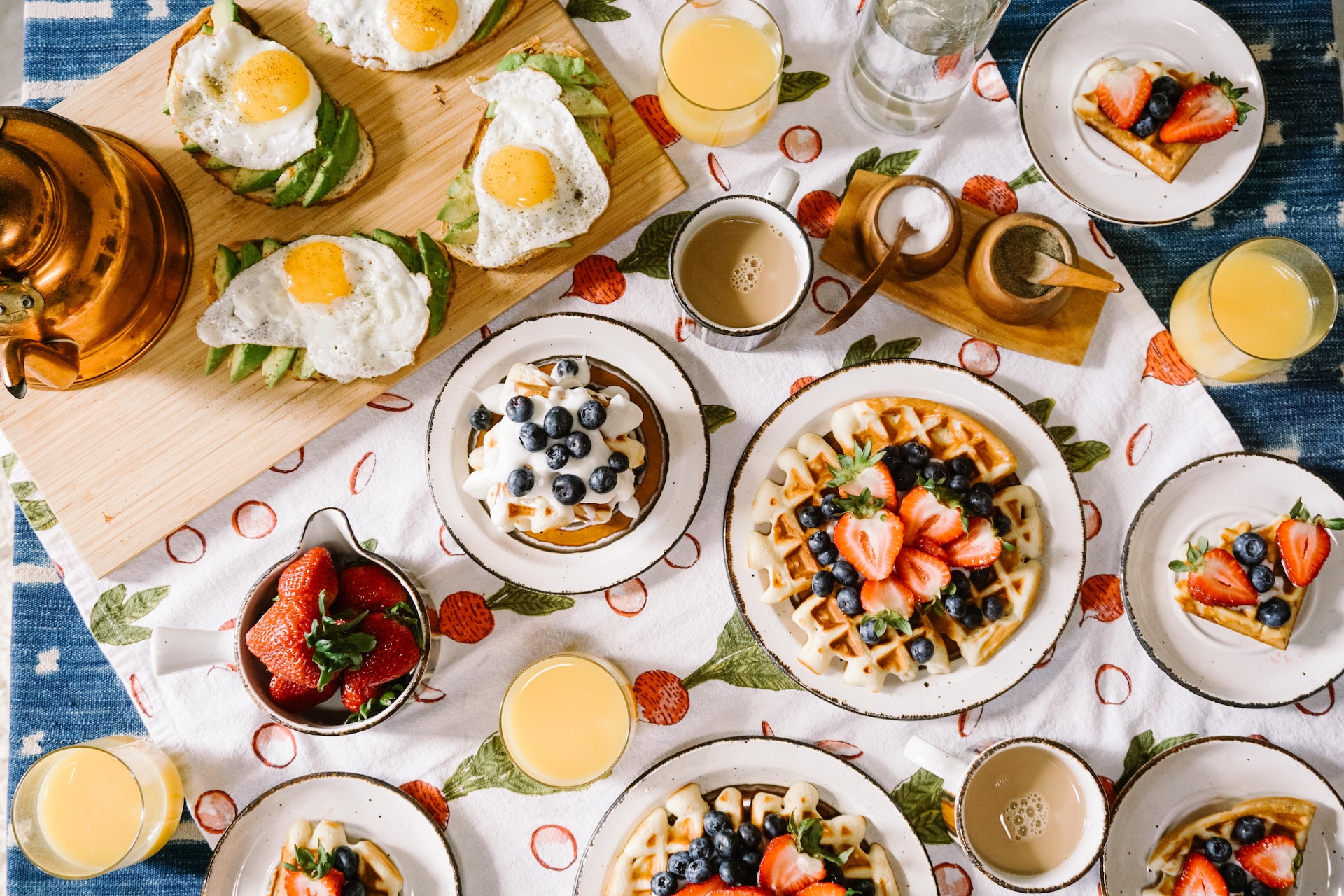 Discover 101 Breakfast Ideas: From Classic Pancakes to Gourmet Delights - Start Your Day Right! Whether you crave comfort food or healthy options, our diverse breakfast list has you covered. Explore breakfast recipes with ease. 🍳🥞🥐 #BreakfastIdeas #MorningMeal #DeliciousRecipes
Breakfast is often touted as the most important meal of the day, and for good reason. A nutritious breakfast provides the energy and nutrients your body needs to kickstart the day. But sometimes, finding the perfect breakfast can be a challenge. That's why we've compiled a list of 101 delicious and diverse breakfast ideas to inspire your morning meals.
Classic Pancakes: Fluffy pancakes topped with maple syrup and butter.


Scrambled Eggs: Whisk up some eggs and scramble them with cheese, herbs, or veggies.


Avocado Toast: Spread ripe avocado on whole-grain toast, sprinkle with salt and pepper, and add your favorite toppings like tomatoes or poached eggs.


Oatmeal: A warm bowl of oatmeal topped with fruits, nuts, and honey.


Greek Yogurt Parfait: Layer Greek yogurt with granola, fresh berries, and a drizzle of honey.


Breakfast Burrito: Wrap scrambled eggs, black beans, cheese, and salsa in a tortilla.


Smoothie Bowl: Blend your favorite fruits, Greek yogurt, and toppings like chia seeds and nuts.


Waffles: Crisp waffles served with berries and whipped cream.


French Toast: Dip bread in an egg and milk mixture, then fry until golden brown. Top with powdered sugar and syrup.


Eggs Benedict: English muffins topped with poached eggs, ham, and hollandaise sauce.
Chai Spiced Oatmeal: Oatmeal flavored with warm chai spices like cinnamon and cardamom.


Huevos Rancheros: Fried eggs served on corn tortillas with salsa and beans.


Croissant with Ham and Cheese: A buttery croissant filled with ham and melted cheese.


Congee: A rice porridge popular in Asian cuisine, often topped with savory or sweet ingredients.


Shakshuka: Poached eggs in a spicy tomato and pepper sauce, perfect with crusty bread.


Miso Soup with Tofu: A savory Japanese soup made with miso paste and tofu.


Dim Sum: Enjoy a variety of steamed and fried dumplings, buns, and rolls.


Chilaquiles: Crispy tortilla chips smothered in salsa, topped with cheese and eggs.


Acai Bowl: A Brazilian breakfast bowl made with frozen acai berries and topped with granola and fruit.


Crepes: Thin pancakes that can be filled with sweet or savory fillings.
Chia Seed Pudding: Mix chia seeds with milk and let them soak overnight. Top with fresh fruit.


Quinoa Breakfast Bowl: Cook quinoa and add your choice of toppings, like nuts, seeds, and honey.


Green Smoothie: Blend spinach, kale, banana, and your choice of fruits for a nutrient-packed drink.


Smashed Avo Toast with Eggs: Avocado toast with a poached or fried egg on top.


Veggie Omelette: Whisk eggs and fill with sautéed vegetables like bell peppers and mushrooms.


Fruit Salad: A medley of fresh fruits drizzled with a citrusy dressing.


Cottage Cheese Pancakes: Fluffy pancakes made with cottage cheese for added protein.


Nut Butter and Banana Sandwich: Spread almond or peanut butter on whole-grain bread and add banana slices.


Vegan Breakfast Burrito: Fill a tortilla with tofu scramble, black beans, and veggies.


Avo and Berry Smoothie: Blend avocado, berries, and almond milk for a creamy, healthy smoothie.
Homemade Granola Bars: Create your own granola bars with oats, nuts, and dried fruits.


Breakfast Muffins: Bake muffins filled with your choice of ingredients like blueberries or chocolate chips.


Yogurt Parfait in a Jar: Layer yogurt, fruit, and granola in a mason jar for a convenient breakfast.


Peanut Butter Banana Wrap: Spread peanut butter on a tortilla, add banana slices, and roll it up.


Hard-Boiled Eggs: Prepare a batch of hard-boiled eggs for a protein-packed on-the-go option.


Trail Mix: Combine nuts, seeds, dried fruits, and a touch of chocolate for a quick energy boost.


Overnight Oats: Mix oats with milk and toppings, let it sit in the fridge overnight, and grab it in the morning.


Fruit and Nut Butter Rice Cakes: Spread almond or cashew butter on rice cakes and top with fruit slices.


Mini Frittatas: Bake individual-sized frittatas with veggies and cheese for a portable breakfast.


Breakfast Quesadilla: Fill a tortilla with scrambled eggs, cheese, and salsa, and fold it in half.
Cinnamon Rolls: Warm, gooey cinnamon rolls with cream cheese icing.


Biscuits and Gravy: Flaky biscuits smothered in creamy sausage gravy.


Corned Beef Hash: Sautéed corned beef and potatoes topped with fried eggs.


Belgian Waffles with Whipped Cream: Thick, fluffy waffles with a dollop of whipped cream.


Eggs in a Basket: Eggs cooked inside a hole cut into a slice of bread.


Peanut Butter and Jelly Pancakes: Pancakes layered with peanut butter and your favorite jelly.


Sausage and Egg Breakfast Sandwich: A hearty breakfast sandwich with sausage, eggs, and cheese.


Pork Roll and Cheese: A regional favorite, similar to Canadian bacon, served with cheese on a roll.


Irish Breakfast: A hearty meal including sausage, bacon, eggs, and black pudding.


Eggs and Soldiers: Soft-boiled eggs served with strips of toast for dipping.
Stuffed French Toast: Thick slices of bread filled with cream cheese or Nutella.


Banana Nut Bread: Homemade banana bread with chopped nuts.


Blueberry Pancakes: Pancakes filled with fresh or frozen blueberries.


Peanut Butter Banana Pancakes: Pancakes with a swirl of peanut butter and banana slices.


Ricotta Pancakes: Fluffy pancakes made with ricotta cheese for extra richness.


Strawberry Shortcake: A breakfast twist on the classic dessert with fresh strawberries and whipped cream.


Caramel Apple Oatmeal: Oatmeal cooked with caramel sauce and sliced apples.


Chocolate Chip Pancakes: Pancakes studded with chocolate chips.


Lemon Poppy Seed Muffins: Moist muffins with a zesty lemon flavor.


Pumpkin Spice Pancakes: Pancakes with the warm spices of fall.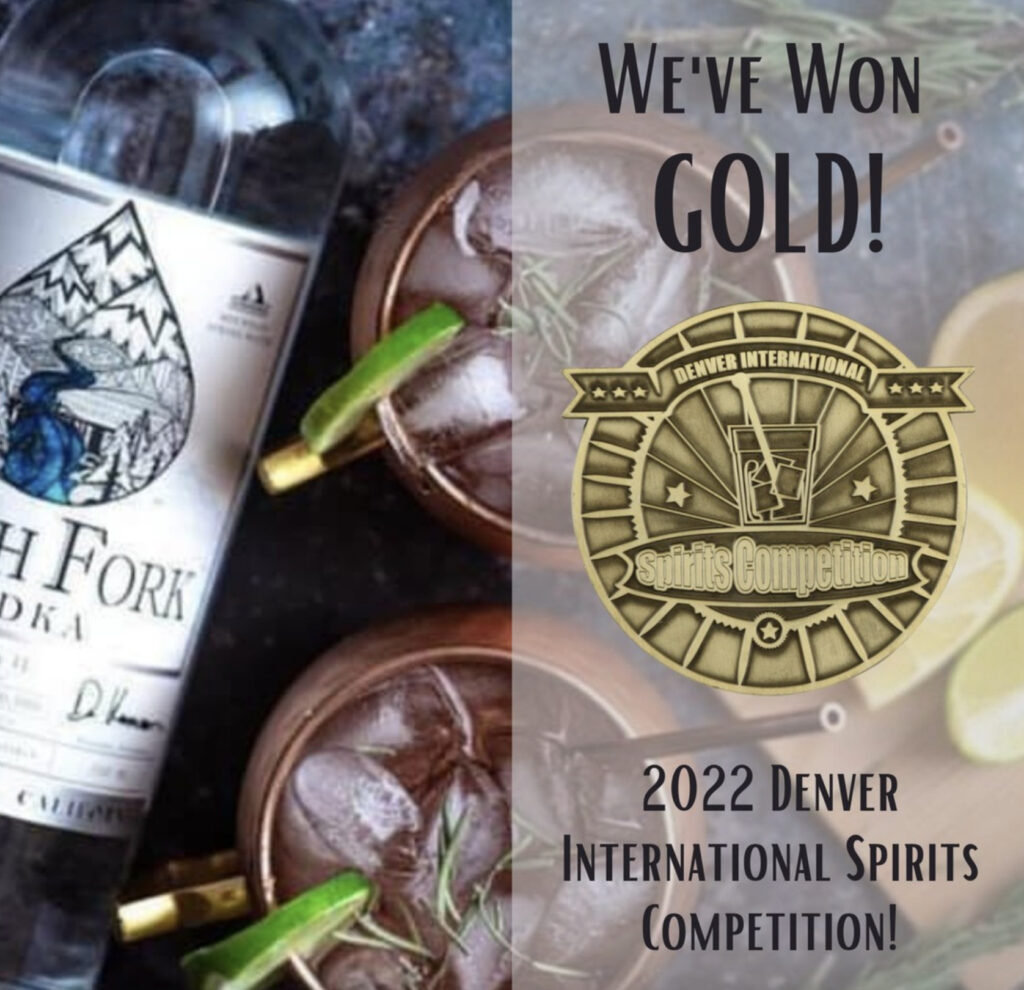 South Fork Vodka

The exceptional smoothness results from a multi-distillation process and a unique, small batch finishing method utilized by no other producer in the world.
Savory Crepes: Thin pancakes filled with ingredients like ham and cheese.


Breakfast Pizza: Top a pizza crust with eggs, cheese, and your favorite breakfast toppings.


Potato Hash: Sautéed potatoes with onions, peppers, and your choice of meat or veggies.


Bacon and Egg Breakfast Tacos: Soft tortillas filled with crispy bacon and scrambled eggs.


Baked Beans on Toast: A British favorite, serve baked beans on buttered toast.


Hollandaise Eggs: Poached eggs on an English muffin, topped with hollandaise sauce.


Sausage Gravy Biscuit Casserole: A comforting casserole made with biscuits and sausage gravy.


Mushroom and Spinach Omelette: Whisk eggs and fill with sautéed mushrooms and spinach.


Steak and Eggs: A hearty breakfast with a juicy steak and sunny-side-up eggs.


Sausage and Grits: Creamy grits served with sausage and a drizzle of hot sauce.
Egg and Veggie Breakfast Wrap: Fill a tortilla with scrambled eggs and a rainbow of veggies.


Peanut Butter Banana Oat Bars: Homemade bars with peanut butter, banana, and oats.


Tofu Scramble: A vegan alternative to scrambled eggs, packed with veggies and spices.


Chickpea Breakfast Bowl: Roasted chickpeas with avocado, tomato, and a poached egg.


Chorizo Breakfast Burrito: Spicy chorizo sausage wrapped in a tortilla with eggs and cheese.


Quiche: A savory pie filled with eggs, cream, cheese, and your choice of fillings.


Veggie Breakfast Tacos: Soft tacos loaded with sautéed vegetables and a creamy sauce.


Mango Coconut Chia Pudding: Chia seeds soaked in mango and coconut milk, topped with fresh mango.


Sweet Potato Hash: Sautéed sweet potatoes with onions, peppers, and bacon.


Banana Nut Overnight Oats: Oats soaked in almond milk with banana slices and chopped nuts.
Eggs Florentine: Poached eggs on a bed of sautéed spinach and an English muffin, topped with hollandaise sauce.


Börek: Turkish pastries filled with cheese, spinach, or minced meat.


Congee with Century Egg: Chinese rice porridge with preserved century eggs.


Chimichurri Breakfast Sandwich: A South American-inspired sandwich with steak and chimichurri sauce.


Aloo Paratha: Indian stuffed flatbread served with yogurt or chutney.


Japanese Tamago Sando: A sandwich filled with sweet Japanese omelet.


Mexican Breakfast Casserole: A spicy casserole with layers of tortillas, eggs, cheese, and salsa.


Filipino Tocino: Sweet cured pork served with garlic fried rice and a fried egg.


Sardines on Toast: Sardines mashed with tomatoes and onions on buttered toast.


Swedish Pancakes: Thin pancakes similar to crepes, served with lingonberry jam.
Eggs Royale: Poached eggs on an English muffin, smoked salmon, and hollandaise sauce.


Croque Madame: A French sandwich with ham, cheese, and a fried egg on top.


Crème Brûlée Oatmeal: Oatmeal with a caramelized sugar topping, reminiscent of the classic dessert.


Eggs en Cocotte: Baked eggs with cream, herbs, and cheese.


Brioche French Toast: Thick slices of brioche bread turned into decadent French toast.


Lobster and Egg Scramble: Scrambled eggs paired with lobster meat for a luxurious breakfast.


Truffle Scrambled Eggs: Scrambled eggs infused with truffle oil and topped with truffle shavings.


Foie Gras and Eggs: Pan-seared foie gras served with soft scrambled eggs.


Eggs in Purgatory: Poached eggs in a spicy tomato sauce, often served with crusty bread.


Chocolate Waffle Sundae: Chocolate waffles topped with ice cream, chocolate sauce, and whipped cream.


Steak and Lobster Benedict: A decadent twist on Eggs Benedict with steak and lobster.
With these 101 breakfast ideas, you have a wide array of options to explore and experiment with. Whether you prefer classic comfort foods, international flavors, healthy choices, or gourmet indulgences, there's a breakfast idea here to suit every taste. So, start your day right with a delicious and satisfying breakfast that will fuel you for whatever lies ahead!