When you make purchases through our links we may earn a small commission.
Embark on the ultimate Pebble Beach golf trip - an unforgettable journey of breathtaking courses, stunning views, and luxurious dining. Plan your golf adventure today and explore our recommended dining spots for a perfect vacation blend. Book tee times and savor exquisite cuisine in Pebble Beach and Carmel-by-the-Sea. Discover the best of golf and dining in one remarkable itinerary.
Greetings, fellow golf enthusiasts and adventure seekers! If you're ready to tee off on a journey that combines breathtaking landscapes, world-class golfing, and an experience that will linger in your memory forever, then look no further than the ultimate Pebble Beach golf trip. Nestled along the rugged coastline of Monterey Peninsula, Pebble Beach is a golfer's paradise that promises an unparalleled blend of challenging courses, stunning vistas, and luxurious amenities.
As the sun rises over the Pacific Ocean, your journey begins. Touch down in Monterey and let the salty ocean breeze welcome you to this golfing haven. After settling into your luxurious accommodation, step onto the hallowed grounds of Pebble Beach Golf Links. With its iconic cliffs and undulating fairways, this course is a true masterpiece. As you swing your first drive, the crashing waves will serenade you, creating an atmosphere that's both serene and invigorating.
Night 1: Roy's at Pebble Beach
After your first exhilarating day of golf at Pebble Beach Golf Links, treat yourself to an exquisite dining experience at Roy's. This upscale restaurant offers a fusion of Hawaiian and Pacific Rim cuisine. Enjoy fresh seafood, expertly prepared dishes, and a sophisticated ambiance that's perfect for reliving the highlights of your day on the course.
Day 2: The Challenge Unfolds
Wake up to a hearty breakfast, knowing that today's adventure takes you to Spyglass Hill Golf Course. This course is renowned for its challenging layout and breathtaking views of the coastline. The undeniably picturesque 4th hole will test your skills as you navigate through the cypress trees and dunes.
Night 2: The Bench at The Lodge at Pebble Beach
After conquering Spyglass Hill Golf Course, head over to The Bench for a delightful dinner overlooking the 18th hole of Pebble Beach Golf Links. With its warm, inviting atmosphere and a menu that highlights local ingredients, The Bench offers a perfect blend of comfort and elegance.
Take a break from the greens and explore the vibrant town of Carmel-by-the-Sea. Stroll through art galleries, savor gourmet cuisine, and perhaps even enjoy a rejuvenating spa session. The town's charming atmosphere will provide the perfect balance to your golf-focused escapade.
Take a break from golf and immerse yourself in the charming atmosphere of Carmel-by-the-Sea at Casanova. This romantic restaurant serves classic European cuisine with a Californian twist. Set in a historic building with candlelit tables and a beautiful garden, Casanova provides a memorable dining experience that captures the essence of Carmel's artistic spirit.
Day 4: Links at Spanish Bay
Prepare for another round of golf, this time at The Links at Spanish Bay. With its Scottish-inspired design and panoramic ocean views, this course offers a unique experience. The coastal winds will challenge your strategic thinking and club selection, making every swing a true test of your prowess.
Night 4: Pèppoli at Pebble Beach
Indulge in a taste of Tuscany at Pèppoli, an Italian restaurant located at Pebble Beach Resorts. After your round at The Links at Spanish Bay, unwind with authentic Italian flavors and a wide selection of wines. The warm and rustic ambiance complements the rich and flavorful dishes inspired by the Tuscan countryside.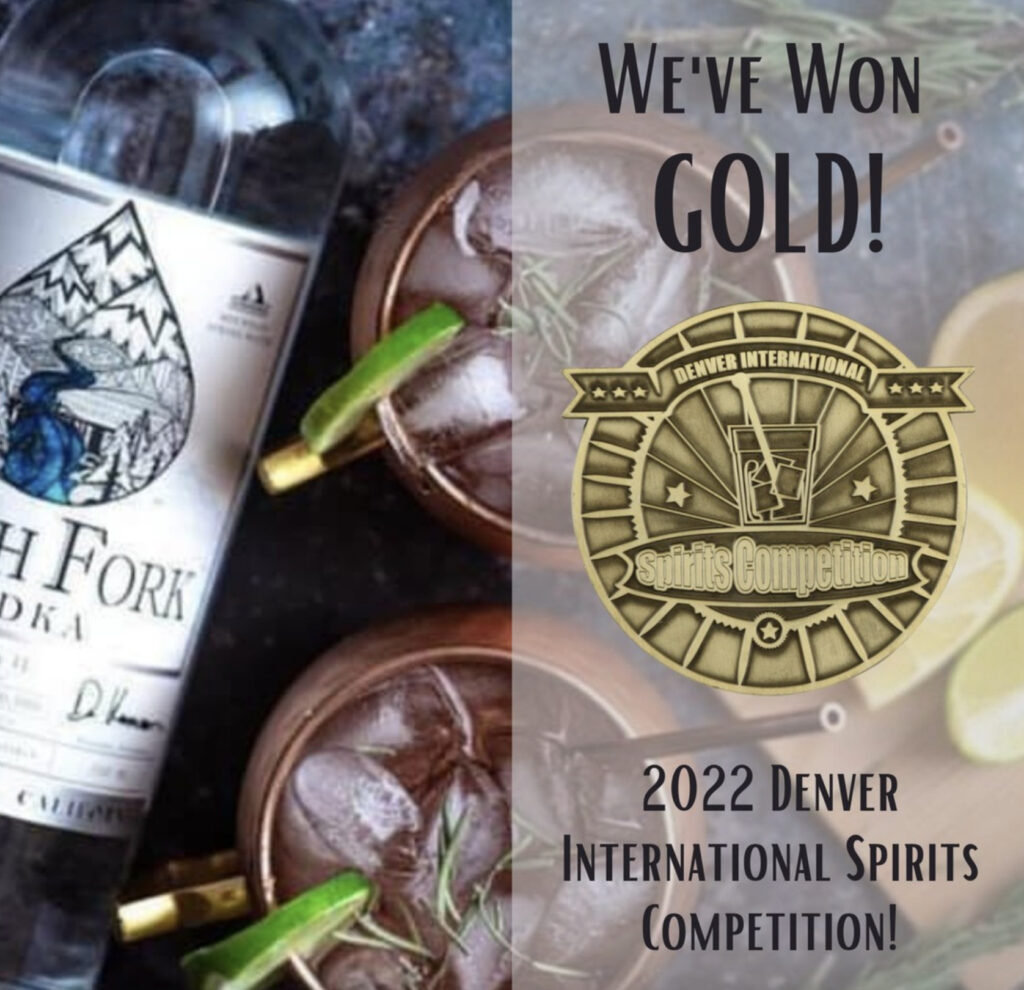 South Fork Vodka

The exceptional smoothness results from a multi-distillation process and a unique, small batch finishing method utilized by no other producer in the world.
As your journey nears its end, there's one more golfing gem awaiting you: Pebble Beach's lesser-known gem, Poppy Hills Golf Course. Don't let its under-the-radar reputation fool you; this course is a delight to play, with its lush fairways and vibrant flora.
Night 5: Porter's in the Forest
Celebrate your journey at Porter's in the Forest, situated at Poppy Hills Golf Course. This restaurant combines gourmet cuisine with stunning views of the course. With a focus on fresh, local ingredients, Porter's offers a range of dishes that cater to various tastes, making it the perfect finale to your golf adventure.
Day 6: Reflections and Farewell
With your final day upon you, take a moment to reflect on the incredible golfing journey you've undertaken. From Pebble Beach Golf Links to the hidden gems, you've conquered courses that have challenged and rewarded you in equal measure. As you bid farewell to the stunning coastline, remember that this adventure isn't just a memory—it's an inspiration to continue your golfing odyssey.
Night 6: Reflections and Farewell Dinner at Sticks at Pebble Beach Golf Links
On your last night, head back to where it all began – Pebble Beach Golf Links – and enjoy a farewell dinner at Sticks. Reflect on the incredible golfing experience you've had while savoring delicious food and stunning ocean views. This is your opportunity to share stories and laughter with fellow golfers who've shared in your journey.
Booking in Advance: Securing tee times at Pebble Beach courses can be competitive, so plan and book well in advance to ensure availability.

Proper Gear: The ocean winds can be challenging, so bring wind-resistant clothing and extra golf balls to account for wayward shots.

Capture the Moments: The breathtaking views and unique holes are perfect for capturing memories. Don't forget your camera or smartphone.

Resort Amenities: Take advantage of the luxurious amenities at Pebble Beach Resorts, including world-class dining and relaxing spa services.
In conclusion, the ultimate Pebble Beach golf trip is a once-in-a-lifetime experience that merges your passion for golf with the beauty of nature. From the dramatic cliffs to the perfectly manicured fairways, this journey will remind you why golf is not just a game, but a lifelong love affair. So, pack your clubs and your sense of adventure, and get ready to embark on a golfing odyssey that will stay with you forever.