When you make purchases through our links we may earn a small commission.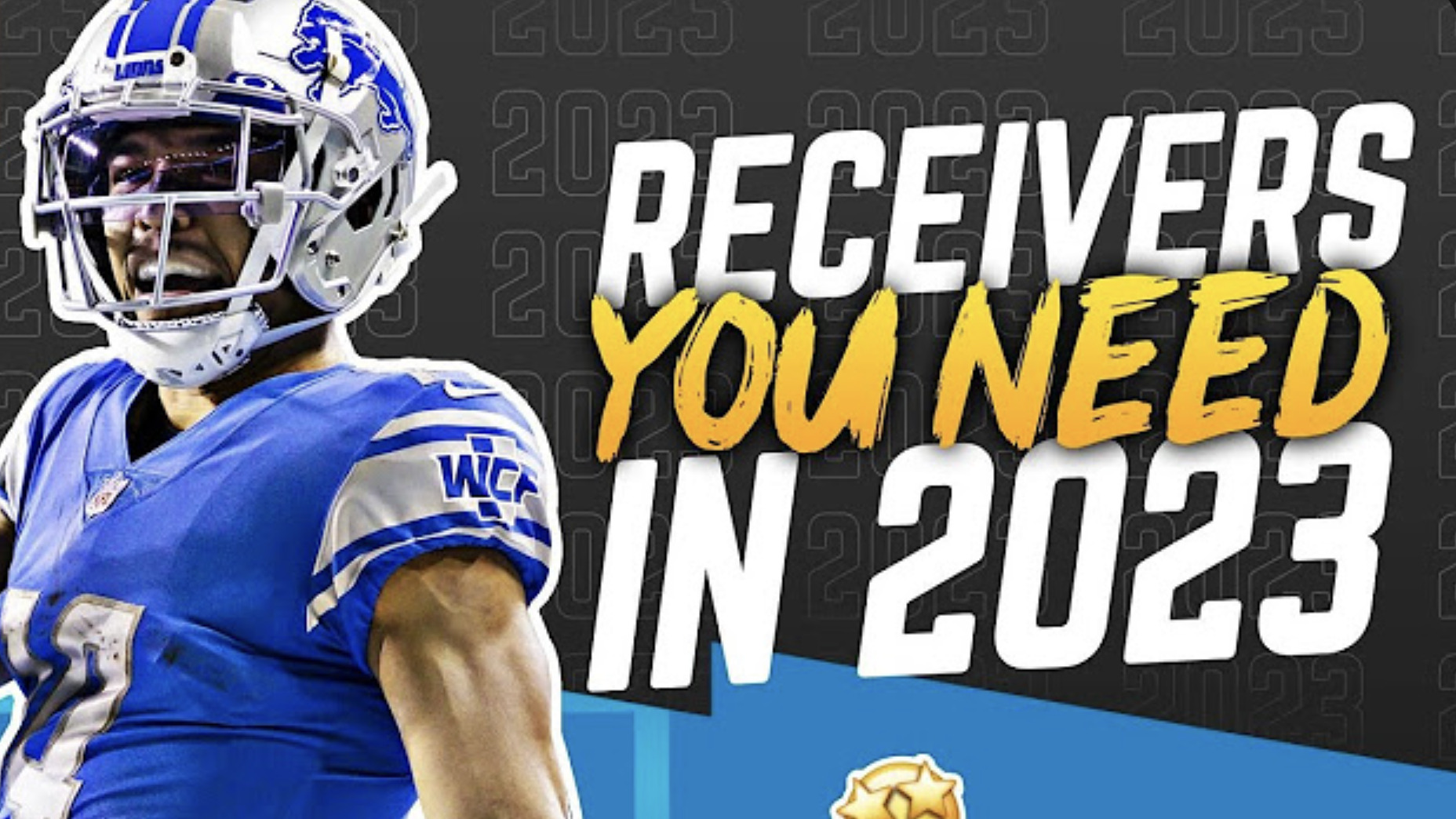 We break down the wide receivers for our 2023 fantasy football campaign in this years Fantasy Football Draft Guide for Wide Receivers.
After a down year in 2022 it's quite possible Deebo bounces back to his 2021 form where he broke out for 365 rushing yards in addition to his 1405 receiving yards on 77 receptions and 14 TDs. 
Deebo showed an excellent connection with quarterback Brock Purdy late in the year and Deebo is motivated to bounce back in 2023.
Only playing in 13 games in 2022 Deebo dropped to wide receiver 40 — and that provides a great buying opportunity.
With YahooSports projecting him to finish 2023 as the WR#24 you're getting a significant discount on someone who can put up WR#2 numbers when healthy. 
In 2021, Godwin played in 14 games and finished the year with a knee injury that sidelined him just as he was starting to get on the same page with Tom Brady. He finished the season as the WR#14 overall, and was the points leader of any wide receiver that played in less than 15 games.
In 2022, in his return from injury, he still put up a productive year. He finished the year as the WR#20 and played in 15 games. The only wide receiver to finish higher than Godwin while playing in only 15 games or less was his teammate, Mike Evans (WR#12).
Heading into 2023, Godwin is fully healthy again and ready to rock. There are questions about the quarterback, warranted, but he is the heartbeat of the Bucs offense which makes his floor quite high so long as he stays healthy.
In 2022, McLaurin played in 17 games and finished the year as the WR#15.
It's hard to imagine worse QB play and a more dysfunctional team in 2023.
While he had a disappointing 2022 he still finished as WR#30.
Reports are that he suffered with a bum ankle through nearly the entirety of the year and that he's finally fully healthy again. 
Fellow receiver Stefon Diggs has proclaimed Davis is a true WR1.
He has one of the best arms in the league throwing to him and if all the above is true, along with the reports he's been balling out in camp, make him a great value this year.
Even more, he's 24 and next year he will be an UFA, so he has plenty of reasons to play great this year considering he will have only made $4,000,000 over the entirety of his rookie contract (2020-2023).
You may not have heard of Justyn Ross, yet. While the KC beat writer had him being cut, we knew that the uber talented Clemson product was set to make waves as long as he stays healthy.
The latest reports out of camp have been glowing and he's been a fixture in Mahomes' targets. The comments from both Mahomes and HC Andy Reid have been nothing but positive. 
Check out this post where he beats the cornerback so bad he actually takes the time to wipe his hands before making the catch. 👀