When you make purchases through our links we may earn a small commission.
Explore the Top Comedy Experiences in Las Vegas - From classic comedy clubs to mind-boggling magic shows, discover the best laughter-filled adventures in Sin City! Plan your trip now.
Las Vegas, known as the Entertainment Capital of the World, is a city that never sleeps. It's renowned for its glitzy casinos, world-class shows, and vibrant nightlife. But hidden amidst the slot machines and blackjack tables is a comedy scene that is second to none. As a travel blogger with a penchant for humor, I embarked on a side-splitting adventure through Sin City to discover the best comedy experiences it has to offer. Join me on this journey as I highlight some of the most unforgettable laughter-filled moments in Las Vegas.
The Comedy Cellar at the Rio All-Suite Hotel & Casino
Our comedic adventure begins at the world-famous Comedy Cellar, located within the Rio All-Suite Hotel & Casino. As I stepped into this intimate venue, I was instantly transported into a world of laughter. With brick walls and low lighting, the atmosphere was cozy and inviting. The lineup of comedians was diverse, offering a mix of established acts and rising stars. It was a night of non-stop laughter as comedians delivered punchlines with perfect timing. The Comedy Cellar is the place to be for an authentic comedy club experience in Las Vegas.
Absinthe at Caesars Palace
For those seeking a unique and edgy comedy experience, Absinthe at Caesars Palace is a must-see. This daring, adults-only show combines comedy, acrobatics, and burlesque for an electrifying evening. The intimate tent setting adds to the excitement, as you're seated up close to the performers. The irreverent host, The Gazillionaire, and his sidekick, Penny Pibbets, had the audience in stitches throughout the night. Expect jaw-dropping stunts and laugh-out-loud humor that pushes boundaries.
Brad Garrett's Comedy Club at MGM Grand
Brad Garrett's Comedy Club, hosted by the Emmy-winning actor and comedian himself, is a haven for comedy enthusiasts. The club features a rotating roster of comedians who bring a variety of comedic styles to the stage. Garrett's affable and self-deprecating humor set the tone for a night filled with laughter. With a laid-back atmosphere and excellent drinks, this club offers an ideal setting for a night of comedy in Las Vegas.
Piff the Magic Dragon at Flamingo Las Vegas
If you're looking for a comedy show with a twist, Piff the Magic Dragon at Flamingo Las Vegas is a one-of-a-kind experience. Piff, the deadpan magician in a dragon costume, combines magic tricks, dry humor, and a hilariously uninterested dog assistant named Mr. Piffles. The absurdity of it all is what makes this show truly memorable. Audience participation adds an extra layer of comedy to the performance, making it an interactive and side-splitting experience.
Carrot Top at the Luxor Hotel & Casino
Carrot Top, the wild-haired prop comic, has been a Las Vegas staple for years. His energetic and offbeat brand of comedy keeps audiences roaring with laughter. From musical instruments made from everyday objects to bizarre inventions, Carrot Top's props are as outrageous as his humor. The show is a rollercoaster of comedy and creativity that will leave you amazed and amused.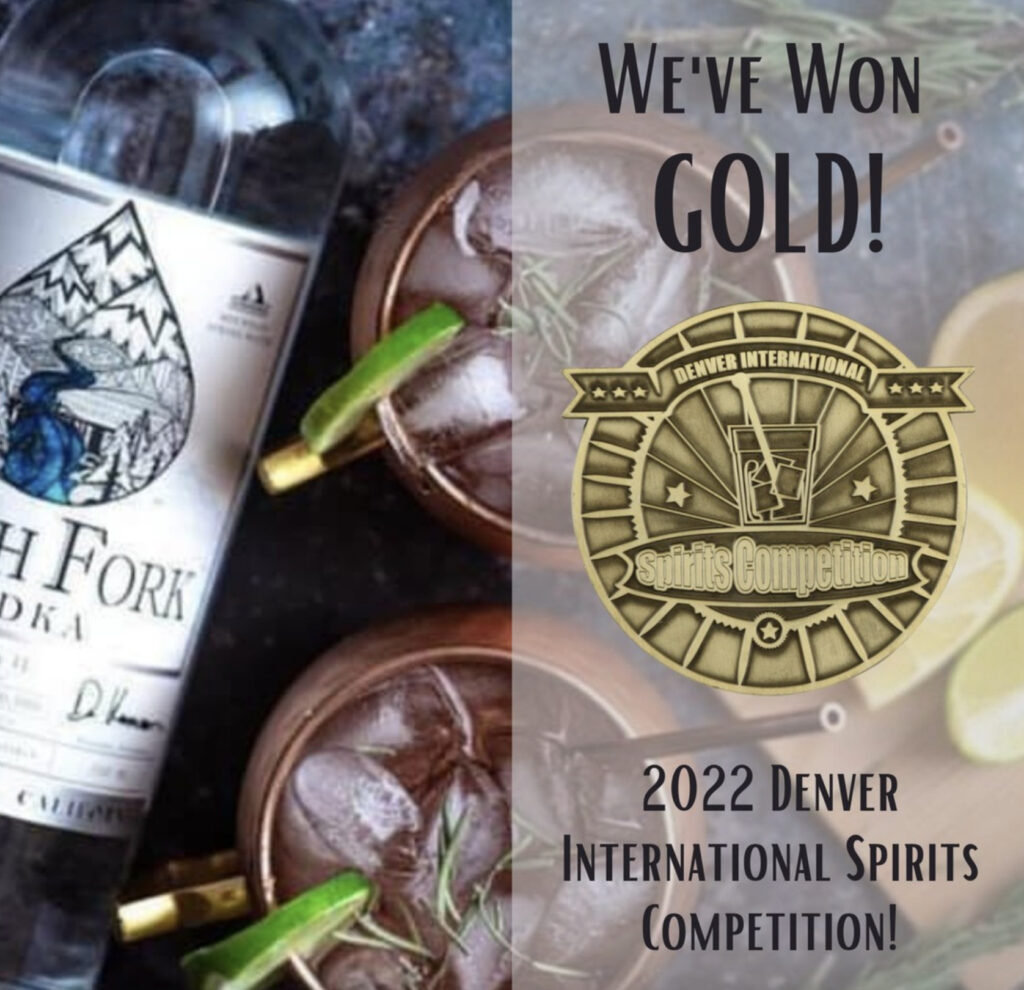 South Fork Vodka

The exceptional smoothness results from a multi-distillation process and a unique, small batch finishing method utilized by no other producer in the world.
Jimmy Kimmel's Comedy Club at The LINQ Promenade
Hosted by the famous late-night TV host, Jimmy Kimmel's Comedy Club is a relatively new addition to the Las Vegas comedy scene. The club features a diverse lineup of comedians, including both well-known acts and up-and-coming talent. The modern venue and Jimmy Kimmel's personal touch make it a great spot for a night of laughter.
Laugh Factory at the Tropicana Las Vegas
The Laugh Factory is a renowned comedy chain, and its Las Vegas outpost at the Tropicana consistently delivers top-notch comedy. With multiple shows per night and a rotation of comedians, you're sure to catch a variety of comedic styles and personalities. It's a great place to enjoy a night of laughter in a comfortable setting.
Comedy Hypnosis with Anthony Cools at Paris Las Vegas
If you're up for something truly unique, consider attending Anthony Cools' Comedy Hypnosis show. This daring and interactive performance combines comedy with the mesmerizing power of hypnosis. Audience members become part of the act, resulting in hilarious and unexpected moments. It's a one-of-a-kind comedy experience that you won't find elsewhere.
The Improv at Harrah's Las Vegas
The Improv has been a staple of the comedy scene for decades, and its Las Vegas location at Harrah's continues the tradition. The club showcases a mix of seasoned comedians and rising stars, offering a wide range of comedic styles. The intimate setting allows for a personal connection between the performers and the audience.
Murray the Magician at Tropicana Las Vegas
Combining magic and comedy, Murray the Magician offers a family-friendly show that's both astonishing and funny. His witty banter and mind-boggling tricks make for an entertaining evening that's suitable for all ages. It's a great option if you're looking for comedy with a magical twist.
Las Vegas is a city that thrives on entertainment, and its comedy scene is a testament to that spirit. From classic comedy clubs to boundary-pushing performances, the city offers an array of comedic experiences to suit every taste. As a travel blogger, I can confidently say that Las Vegas is not only a place to try your luck at the casino tables but also a place where you can indulge in world-class comedy that will leave you laughing long after you've left the city's neon lights behind. So, when you visit Las Vegas, be sure to reserve a night for comedy, and prepare to have your funny bone tickled like never before.