When you make purchases through our links we may earn a small commission.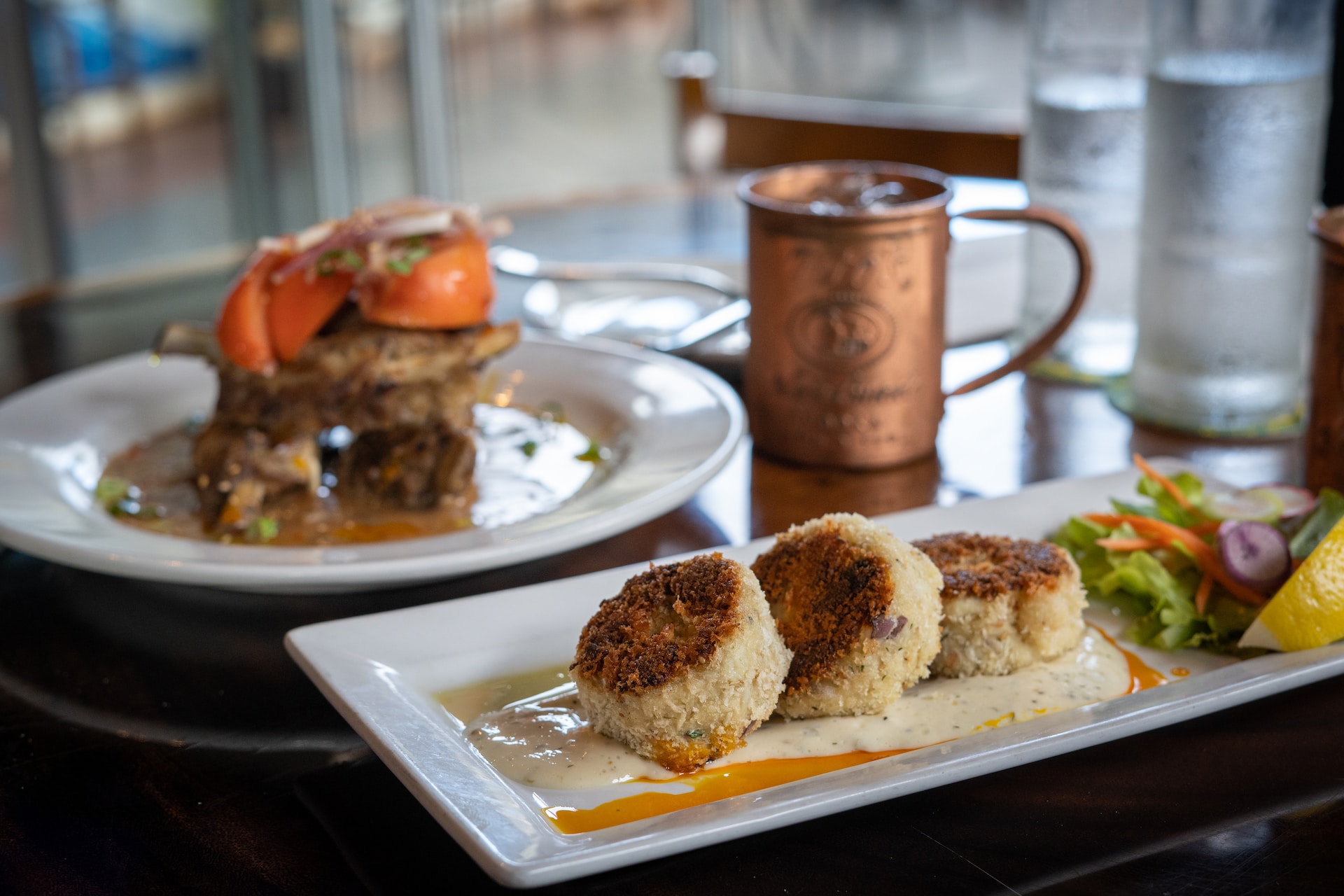 Discover the Ultimate Guide to Las Vegas Happy Hours - From Iconic Hotspots to Hidden Gems. Explore the Best Deals, Ambiance, and More! Your Perfect Evening Awaits.
Las Vegas, often called the Entertainment Capital of the World, is famous for its vibrant nightlife and world-class dining experiences. And what better way to kick off an unforgettable night on the Strip than by indulging in some of the city's best happy hours? As a seasoned host and a lover of all things Vegas, I'm here to take you on a journey through the finest establishments that offer not just fantastic drinks but also the perfect ambiance to set the mood for an amazing evening.
Foundation Room at Mandalay Bay
Our journey begins at the Foundation Room, perched atop the Mandalay Bay Resort. This exclusive lounge offers panoramic views of the Las Vegas Strip and a luxurious atmosphere. Happy hour here, known as "Social Hour," is the perfect start to an upscale evening. Sip on craft cocktails and enjoy a selection of delicious small plates, all while soaking in the stunning vistas.
Located in the heart of downtown Las Vegas, Park on Fremont is a whimsical, garden-like oasis that boasts one of the most charming happy hours in the city. From 3 PM to 7 PM daily, you can enjoy discounted craft cocktails, draft beers, and delicious bites like their famous mac and cheese balls. The outdoor patio, adorned with quirky decor, is an ideal spot to unwind.
For a classic and sophisticated experience, Herbs & Rye is the place to be. This vintage-inspired cocktail lounge offers an extensive happy hour menu with half-price cocktails and appetizers from 5 PM to 8 PM daily, and again from midnight to 3 AM. The bartenders here are true mixologists, and you'll be amazed by their craft.
If you're in the mood for Latin flavors and a lively atmosphere, head to Chica at The Venetian during their happy hour, which runs from 5 PM to 7 PM. You can indulge in discounted specialty cocktails, wines, and delicious Latin-inspired bites. The vibrant decor and live music add to the festive vibe.
Transport yourself to a tropical paradise at The Golden Tiki, an exotic tiki bar located just off the Strip. Their happy hour, known as the "Tiki Time," offers discounted drinks and small plates from 2 PM to 6 PM daily. The kitschy yet cozy ambiance, complete with tiki torches and a thatched roof, makes this a unique and fun experience.
Bound by Salvatore at The Cromwell
For a taste of sophistication and the art of mixology, Bound by Salvatore at The Cromwell is a must-visit. Salvatore Calabrese, a renowned bartender, has crafted a menu of exquisite cocktails. Their happy hour, from 6 PM to 8 PM, offers discounted drinks and a glimpse into the world of high-end mixology.
Located in the heart of downtown Las Vegas, Evel Pie is a pizza joint with a unique twist. Their happy hour, running from 2 PM to 6 PM daily, offers not only discounted drinks but also some of the best New York-style pizza in town. The eclectic decor pays homage to the legendary stuntman Evel Knievel, making it a quirky and fun spot to unwind.
This cozy craft cocktail bar in the Arts District of Las Vegas boasts an ever-evolving menu of creative concoctions. Their happy hour, affectionately named "Rabbit Hole," runs from 5 PM to 7 PM and features discounted cocktails and select beers. The intimate and artistic atmosphere here makes it a must-visit for cocktail enthusiasts.
Lavo Italian Restaurant & Lounge
If you're in the mood for Italian cuisine and a chic setting, Lavo at The Palazzo is a great choice. Their happy hour, from 5 PM to 7 PM daily, offers discounted drinks and delectable Italian bites. The glamorous interior and outdoor terrace are perfect for a stylish evening.
Tucked away in downtown Las Vegas, the Downtown Cocktail Room is an upscale speakeasy known for its craft cocktails and intimate ambiance. Happy hour takes place from 4 PM to 7 PM, and it's the ideal setting for those looking for a quieter, more sophisticated experience.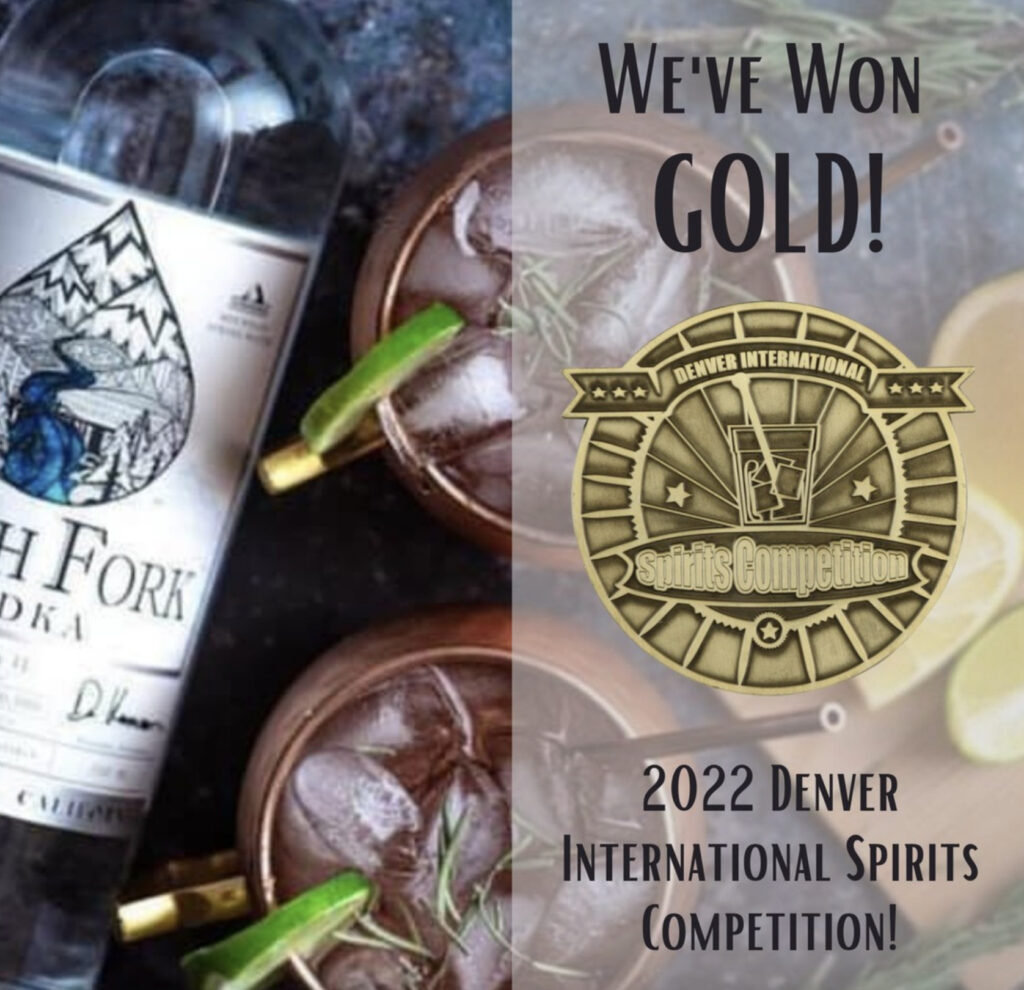 South Fork Vodka

The exceptional smoothness results from a multi-distillation process and a unique, small batch finishing method utilized by no other producer in the world.
This modern American restaurant in Las Vegas offers a unique happy hour experience. From 5 PM to 6:30 PM, you can enjoy discounted cocktails and a curated selection of small plates that showcase Chef Brian Howard's culinary artistry. The inventive menu and stylish decor make it a standout choice.
Located at The Park near T-Mobile Arena, Beerhaus is a casual beer garden with an extensive selection of craft beers. Their happy hour, from 2 PM to 6 PM, offers discounted beers and bites. With its lively atmosphere and outdoor seating, it's an excellent choice for beer aficionados.
Public House at The Venetian
Public House offers a welcoming and lively atmosphere. Their happy hour, running from 4 PM to 7 PM, features discounted craft beers, cocktails, and appetizers. It's a great place to catch a game on one of their numerous big screens.
Ferraro's Italian Restaurant & Wine Bar
For an upscale Italian happy hour experience, head to Ferraro's. From 5 PM to 7 PM, they offer a "Mezzo Happy Hour" with half-priced cocktails, wines by the glass, and an array of mouthwatering Italian bites.
Firefly Tapas Kitchen & Bar
Located just off the Strip, Firefly is known for its delectable Spanish tapas and a vibrant atmosphere. Happy hour here, from 3 PM to 6 PM, features discounted tapas, sangria, and specialty cocktails.
Beauty & Essex at The Cosmopolitan
This swanky restaurant and lounge offers a unique happy hour experience with half-priced oysters and specialty cocktails from 5 PM to 7 PM. The opulent decor and ambiance add to the overall allure.
Craft + Community Bar and Grill
Situated at the iconic World Market Center, this hidden gem offers a "Social Hour" from 4 PM to 7 PM with discounted drinks and appetizers. The industrial-chic setting and rooftop patio make it a great spot for sunset views.
A local favorite with multiple locations across the city, PT's Pub offers an all-day happy hour featuring discounts on drinks and bar bites. It's a casual and budget-friendly option for those looking to unwind without breaking the bank.
The Dorsey at The Venetian
This stylish cocktail lounge boasts an impressive happy hour menu from 5 PM to 7 PM. Enjoy discounted craft cocktails and bites in a sophisticated setting with live music in the evenings.
Located at The LINQ Promenade, Virgil's offers a "Happier Hour" from 2 PM to 5 PM. You can savor discounted beers, wines, and cocktails along with their mouthwatering BBQ offerings in a Southern-inspired setting.
Las Vegas is a city that never sleeps, and its happy hours are no exception. Whether you're looking for dazzling views, quirky ambiance, or world-class mixology, there's a happy hour spot for everyone in this dazzling city. From the Foundation Room's elegance to the whimsy of Park on Fremont, the classic charm of Herbs & Rye, the Latin flair at Chica, the tropical escape at The Golden Tiki, to the artistry at Bound by Salvatore, Las Vegas's happy hours are a delightful prelude to an unforgettable night on the Strip. So, cheers to the best happy hours in Las Vegas – may they set the stage for many memorable evenings to come!